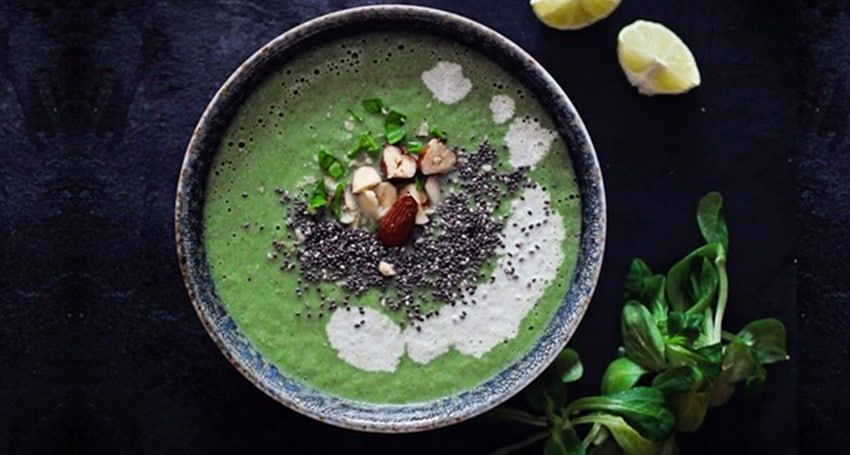 It's that time of year again!  Woolly jumpers, leather boots, heavy coats…. Yep, it's winter alright!  But just because our bikini bodies are hidden away doesn't mean we need to stop taking care of them!  Detoxing isn't something that should be reserved for summer.  After all, it's Winter that brings about all those nasty bugs and runny noses.
Sometimes it just gets a little too chilly for salads, so thought we would share with SWIISH readers some awesome alternative.
Introducing, detox soups. That's right, these tasty winter warmers are packed full of nutrients.  Detox soups are amazing because they let the digestive system have a bit of a break, giving it time to build up all that good bacteria again.  All those vitamins and minerals also do wonders to get rid of all those toxins your body's been storing up. Plus they're filling and so easy to make!
The best thing about it all?  These soups are seriously yummy!  Here are some of our faves: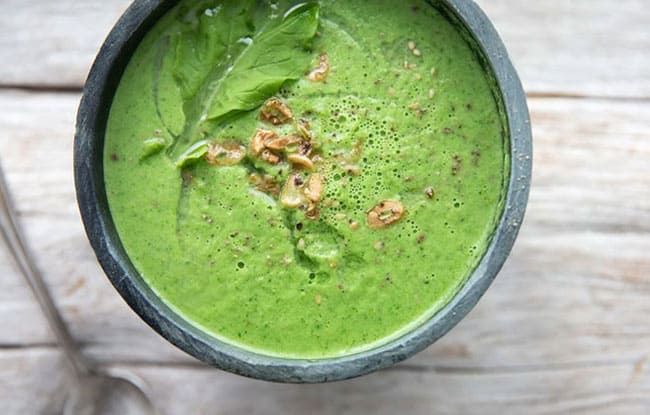 Broccoli & Rocket Soup
You can try mixing this up with peas, zucchini, basil, carrots, or ginger.
Serves 2
Ingredients
Directions

1 tablespoon olive oil"
1 clove garlic, thinly sliced"
1/2 onion, roughly diced"
1 head broccoli, cut into small florets
2 1/2 cups water"
1/4 teaspoon each coarse salt and freshly ground black pepper"
3/4 cup rocket (watercress would be good, too)"
1/2 lemon

Heat the olive oil in a medium nonstick saucepan over medium heat. Add the garlic and onion and sauté for just a minute or until fragrant.
Add the broccoli and cook for four minutes or until bright green.
Add the water, salt and pepper, bring to a boil, lower the heat and cover. Cook for eight minutes or until the broccoli is just tender.
Pour the soup into a blender and puree with the rocket until quite smooth. Be very careful when blending hot liquids; start slowly and work in batches if necessary (you don't want the steam to blow the blender lid off). Serve the soup with a bit of fresh lemon.

Original recipe HERE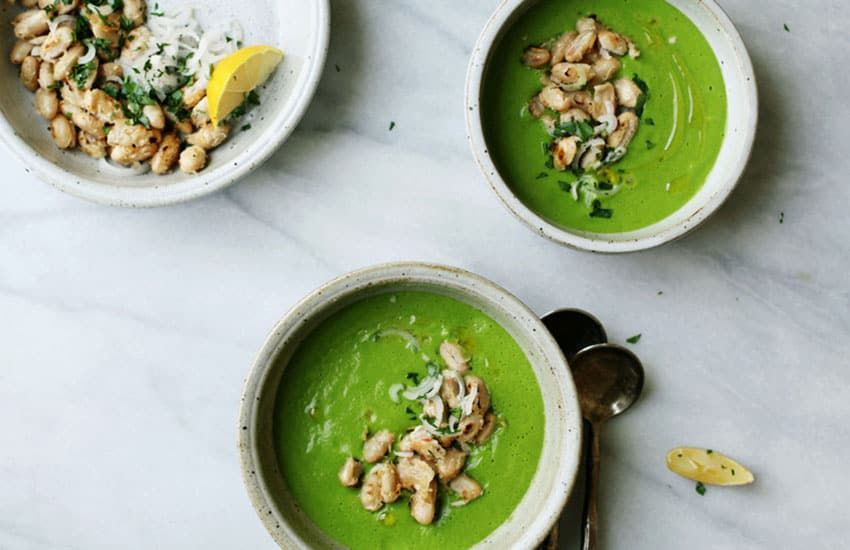 Asparagus, Spinach & Quinoa Soup
Serves 6
Ingredients
Directions

2 tablespoons coconut or olive oil, plus more for garnish
'2 large onions, chopped'
1 bunch asparagus tips'
1 teaspoon salt, divided'
3 cups water, divided'
1/4 cup quinoa'
1 bunch green chard (about 450g)
'14 cups gently packed spinach (about 340g), any tough stems trimmed
4 cups vegetable broth, store-bought or homemade
Big pinch of cayenne pepper
1 tablespoon lemon juice, or more to taste

Heat 2 tablespoons oil in large skillet over high heat. Add onions and 1/4 teaspoon salt; cook, stirring frequently, until the onions begin to brown, about 5 minutes. Reduce the heat to low, add 2 tablespoons water, and cover. Cook, stirring frequently until the pan cools down and then occasionally, always covering the pan again, until the onions are reduced and have a deep caramel colour, 25 to 30 minutes.
While onions are cooking, bring a pot of water to a boil. Add the asparagus tips and blanch for one minute; then drain and transfer asparagus to a bowl full of ice water. Set aside.
Meanwhile, combine 3 cups water and 3/4 teaspoon salt in a soup pot or Dutch oven; add quinoa. Bring to a boil. Reduce heat to maintain a simmer, cover, and cook for 15 minutes. Trim the white ribs out of the chard (save for another use, such as to add to a stir-fry, smoothie or other soup). Coarsely chop the chard greens and spinach.
When the quinoa has cooked for 15 minutes, stir in the chard greens. Return to a simmer; cover and cook for 10 minutes. When the onions are caramelised, stir a little of the simmering liquid into them; add them to the quinoa along with the spinach, asparagus, broth, and cayenne. Return to a simmer, cover, and cook, stirring once, until the spinach is tender but still bright green, about 5 minutes more.
Puree the soup in the pot with a stick blender until perfectly smooth or in a regular blender in batches (return it to the pot). Stir in 1 tablespoon lemon juice. Taste, and add more lemon juice if desired. Garnish each bowl of soup with a drizzle of coconut or olive oil.

*SWIISH TIP – We love to brown up a can of butter beans in some garlic and oil then top each serving of soup with a tablespoon of the butter beans. Delicious!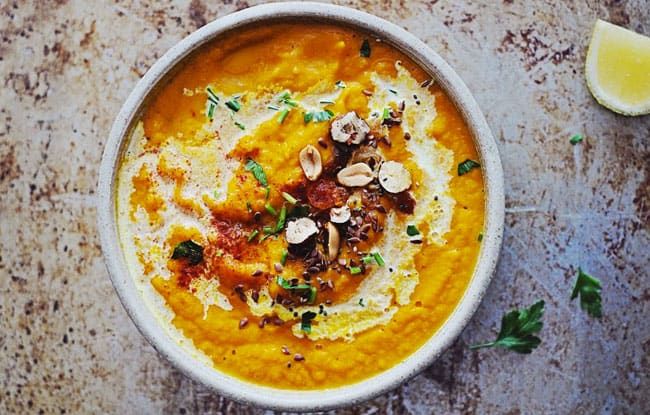 Sweet Potato Detox Soup
Serves 2
Ingredients:
Directions:

½ cup cooked red lentils
1 sweet potato, peeled and cut in cubes
3 carrots, peeled and roughly chopped
1 parsnip, peeled and roughly chopped
1 onion, peeled and cut in quarters
3 garlic cloves, crushed
1 tsp turmeric powder
1 tsp cumin powder
Pinch of chili powder
¼ tsp sea salt
2 cups low sodium vegetable broth, warm
1cm piece of ginger, peeled and grated
1 tsp coconut oil
Fresh parsley & 1 teaspoon coconut milk, to garnish

Heat the oven at 165°C.
Line a baking sheet with baking paper, add the sweet potato, carrots, parsnip, onion, and garlic, season with salt, chili, turmeric, and cumin, add the coconut oil and toss to combine.
Roast for 20 minutes then transfer into the blender.
Add the warm vegetable broth, grated ginger, and cooked red lentils into the blender and process to obtain a smooth cream.
Serve warm, garnished with fresh parsley.

Original recipe HERE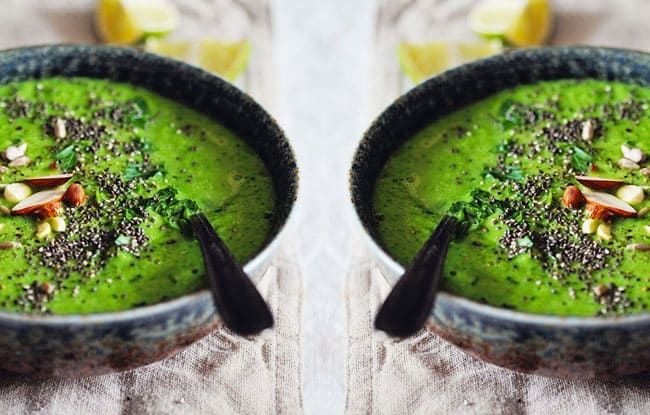 Alkalizing Green Detox Soup
Serves 2
Ingredients
Directions:

1 bunch fresh asparagus, roughly chopped
1 small onion, finely diced
1 bunch fresh kale leaves, roughly chopped
1 fennel bulb, finely diced
1 cup fresh spinach
2 celery stalks, roughly chopped
1½ cups low-sodium vegetable stock
2 garlic cloves, minced
1 tsp coconut oil
1 lime, juice only
Toasted nuts and seeds, to garnish

Heat the coconut oil in a soup pot, add the onion, garlic, asparagus, fennel and celery stalks and cook for 5 minutes over low heat.
Add the vegetable stock, bring to boil and simmer over low heat for 5-7 minutes.
Add the kale leaves and spinach, and remove from the heat.
Transfer into the blender, add lime juice and process to obtain a smooth cream. Add more vegetable stock to adjust the texture.
Serve warm, topped with toasted nuts and seeds.

Original recipe HERE