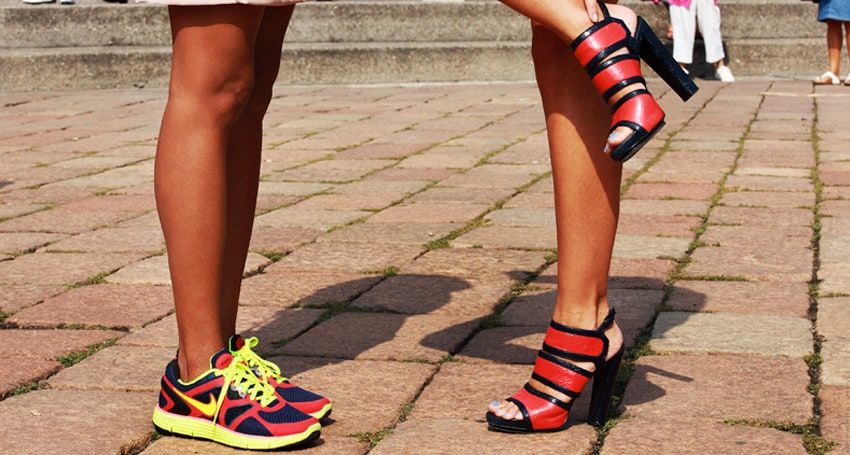 Now don't get me wrong, nothing will ever replace my beloved heels but for when I need to give my feet a break I've fallen head over heels (make that sneakers) for the sneaker trend. From the classic Nike Airs to Adidas Originals, the humble sneaker is now the shoe of choice for many an A-Lister. Hang up your stilettos (well not forever of course!) – here's how to rock the look.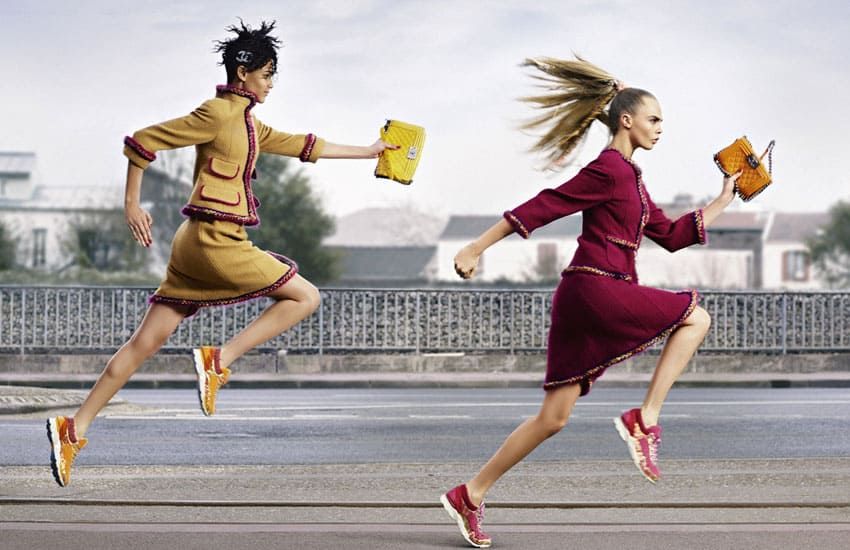 At first, the idea of wearing sneakers with anything but leggings kind of confused me. That was until Chanel released a range of couture running shoes, adorned with the brand's signature tweed and quilted leather. Consider me a total convert.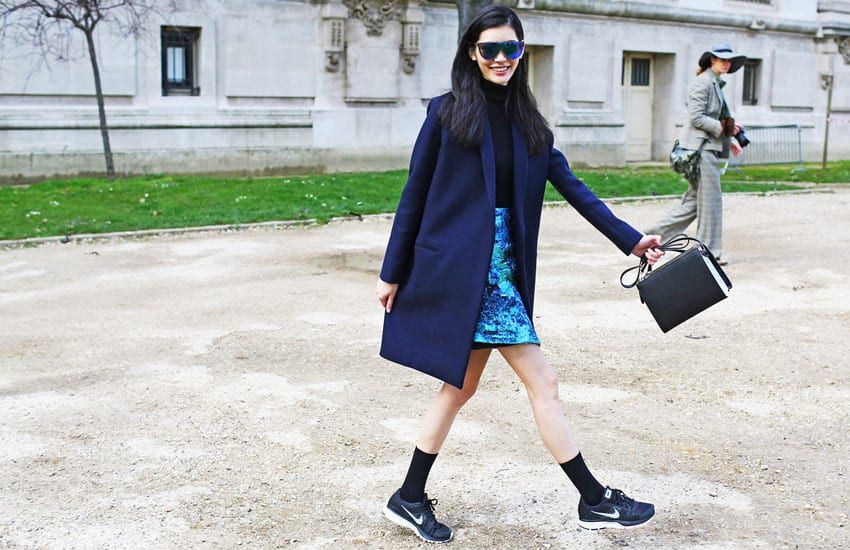 The trick to wearing this trend is all in the attitude. Bold silhouettes, sharp lines and monochrome are perfectly paired with chunky Nikes, while pretty floral sundresses look great with bright white tennis shoes. Or go full sports luxe with some neon shades – kapow!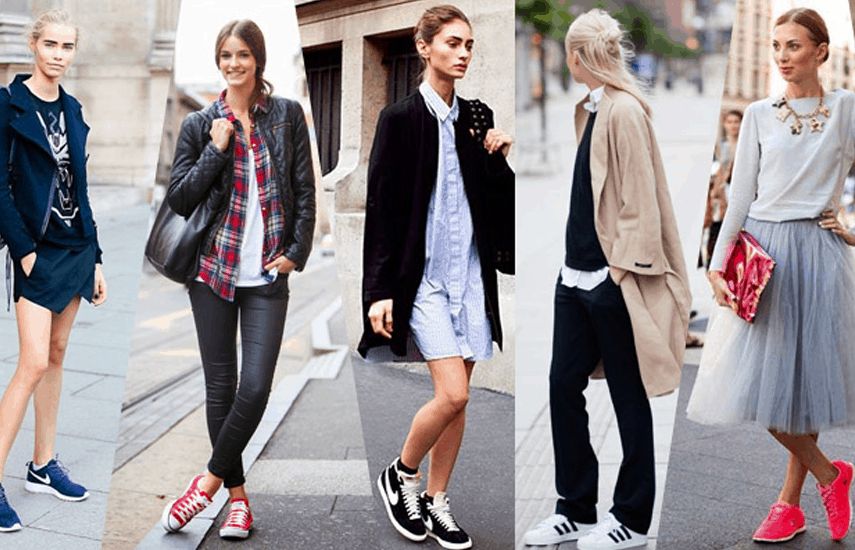 Of course the best thing about this trend is the comfort. For a girl on the go, there's just no time for blisters and sore feet. So for a spring in your stylish step, get kitted out with a pair of our faves!
Shop our top picks here…

Air Max 1 Print – NIKE, $169.95

      

Black & Gold Leather Sneakers – JIMMY CHOO, $594.05

Lunarspeed Sneakers, $114 – NIKE




Pink Rosherun Sneakers – NIKE, $99.95

Adidas Originals 'Superstar' – ADIDAS, $169.88

        

Satin & Textured Leather Sneakers – MICHAEL KORS, $193.37

Thea Pink Print Trainers – NIKE, $177.00




Leather White Trainers – ADIDAS, $105.77




TechLoom Pro Mesh Sneakers –

ATHLETIC PROPULSION LABS, $216.46
Swoon over sneakers in our gallery…