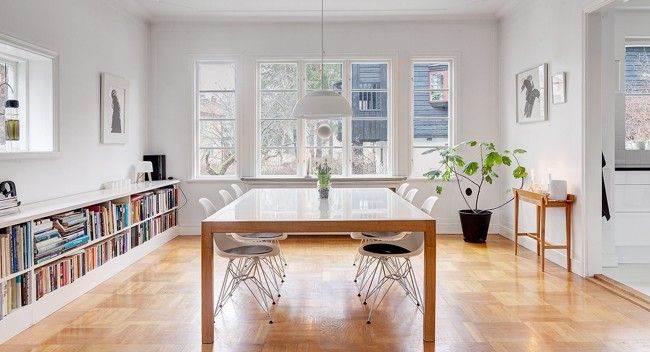 I live in a small apartment, which means I need to get creative with storing… well… stuff. With a two year old who has lots of toys, plus a shoe addict around (hey, I'm admitting I have a problem!), I'm always trying to find smart ways to clear clutter and maintain order with everything that we need to squeeze into our little place.
Here is our swiish guide to a few smart storage solutions for home, which will leave you clutter-free:
Well-Shelved

Utilise those empty walls with some sleek shelving. By placing your crockery collection out on display against some stylish blackboard paint, you'll save on cupboard space and be able to quickly find what you need without rummaging for ages. Hey, it might even encourage others to put away some of the dishes once the dishwasher is done – love that!
Lighten the linen

Constantly battling against your endless supply of sheets & towels? Find solace in these handy deep storage spaces on rollers, maximising access and making the bed changing process that much simpler.
 Do-gooder

Try the 12-12-12 challenge. By taking 12 items to throw away, 12 items to donate and 12 items to be returned to their proper drawer or place in your home, you've organized 36 items in no time. This challenge is also a good one for the kids too, by encouraging a bit of healthy competition to see who can clean out their endless supply of toys first.
Beauty Queen

If you're like me, your bathroom collection of toiletries possibly rivals that of a Miss Universe contestant. Instead of just closing the door on the tonnes of products, try this inventive and cute storage solution – a muffin-baking tray. By re-purposing the muffin tray you have a cute little storage unit for all your at-home pedi or pampering essentials, perfect for pulling up next to the bath.
Jarring

It seems like we are putting everything in jars today, from smoothies to overnight oats, but did you ever think Q-tips? By placing your collection of cotton buds, Q-tips and eye makeup remover pads in one easy access location, you'll have no excuse not to remove those smoky eyes at the end of the night. As a plus the jars add a rustic charm to your bathroom and are cheap as chips – just wash out and reuse jars from jams, nut butters, pasta sauces and so on!
Double-trouble

Use your existing furniture for storage. With so much furniture today already doubling as storage solutions like ottomans, coffee tables and beds, it would be nuts not to use all that lost space. We love this bed from IKEA ($339) with four large drawers underneath. But if you're not looking to buy a new bed, you can get under-bed storage boxes for as little as $14.99. Love it!
Hang-10

For an industrial looking professional kitchen whilst also freeing up cupboards, hang your pots and pans above the bench. Not only will this solution free up plenty of space, it looks AMAZING. Just make sure you hang them low enough to be able to get grab them with ease.
Hooked

Feel inspired daily by hanging your most beautiful threads on some funky and fun hooks around your bedroom or closet. Not only is this a fabulous way to showcase your wardrobe gems, it's also an awesome way to remember some of your wardrobe's forgotten greats.