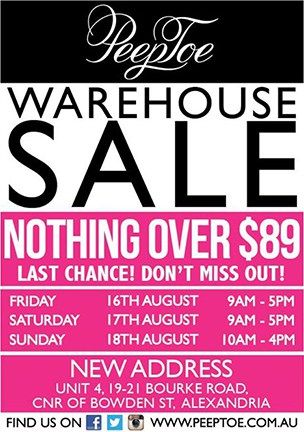 Nothing over $89? Ummm if you need to find me, I'll be at the PeepToe warehouse sale this weekend. 
Shoe addict? Yes. Happy? Definitely. And my visa card will be too with these crazy-good bargains. Shoes, boots, flats, heels, bags, jewellery. I am in heaven. 
Love what you see below? So do we. Get this:
Navy bag: $49.00
Miss Iris Black & Nude Lace shoe: $89.00
Miss Eliza Nude booties: $89.00
Coloured Day Bag in Oxblood: $69.00
AMAZING. Run!