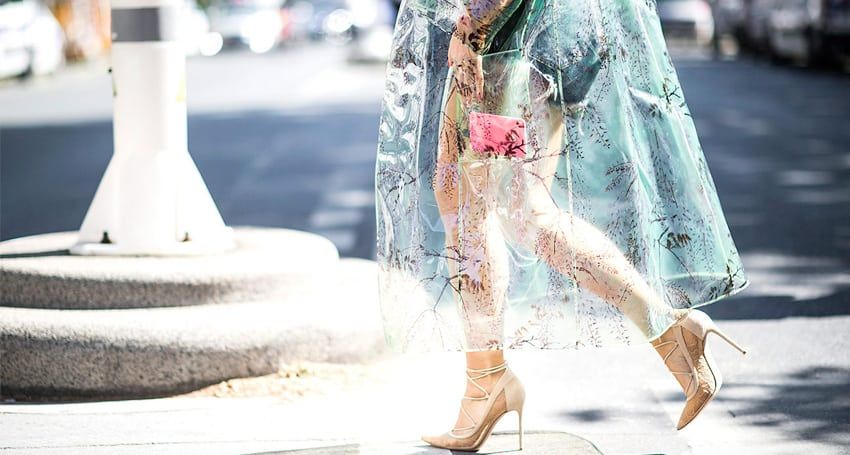 When it comes to fashion trends, we often talk about colours and patterns.  For example, pastels, polka dots and metallics are all in for spring.  But something we don't always give enough attention to is textures and fabrics.
This season, we want to shift the focus and highlight the rise of dreamy, whimsical, feminine fabrics that are forming the basis of so many street-style looks.  From sheer and chiffon to tulle and mesh, fairy-like fabrics are bringing the fun back into spring fashion.
Whether you want to keep it subtle with a sheer tee or go all out with a tulle or mesh maxi, everyone can give this trend a try.  Not sure where to start?  Here are our favourite ways to wear the look…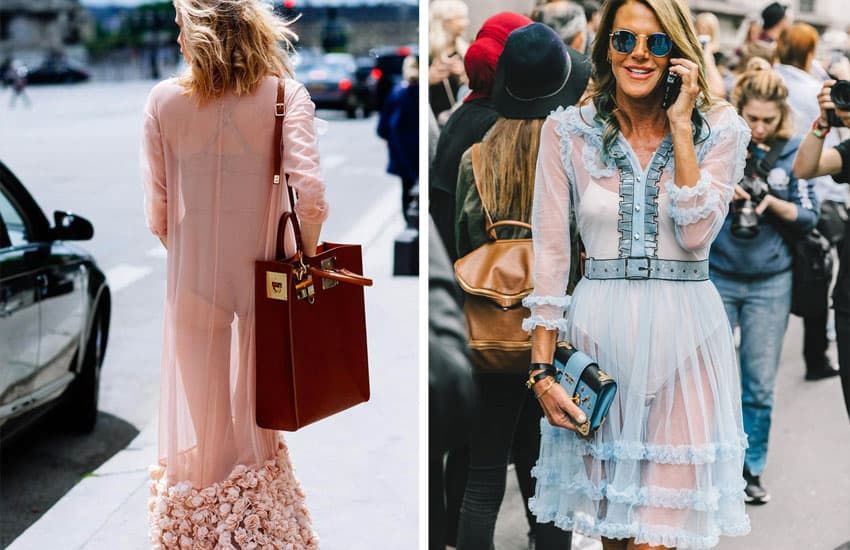 If there's any outfit that's going to make you feel like a total goddess, it's a sheer maxi dress.  For those who want a slightly subtler look, opt for a mini or midi dress instead.  These ladies wore their dresses with leotards underneath but a nude slip dress works just as well.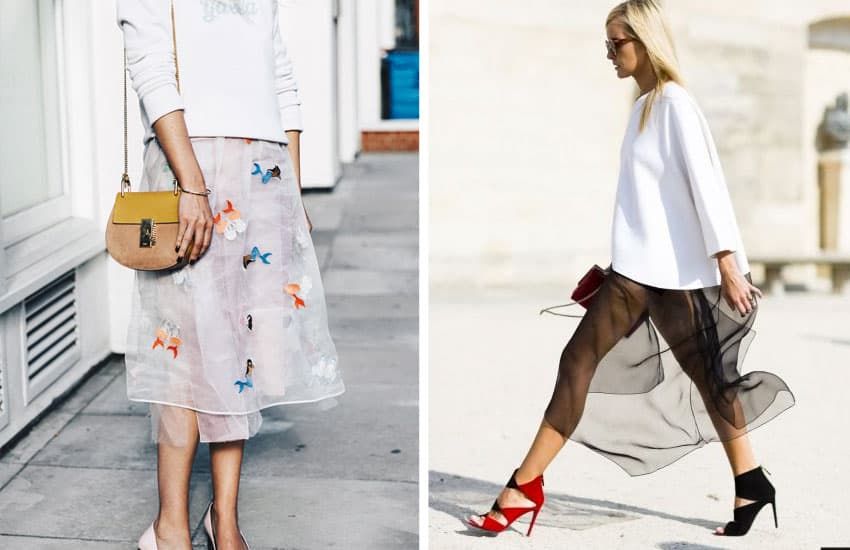 Try layering a long sleeved shirt over the top of a sheer, mesh or tulle midi skirt for a fashion-forward look.  Complete the outfit with a pair of high heels and a matching clutch.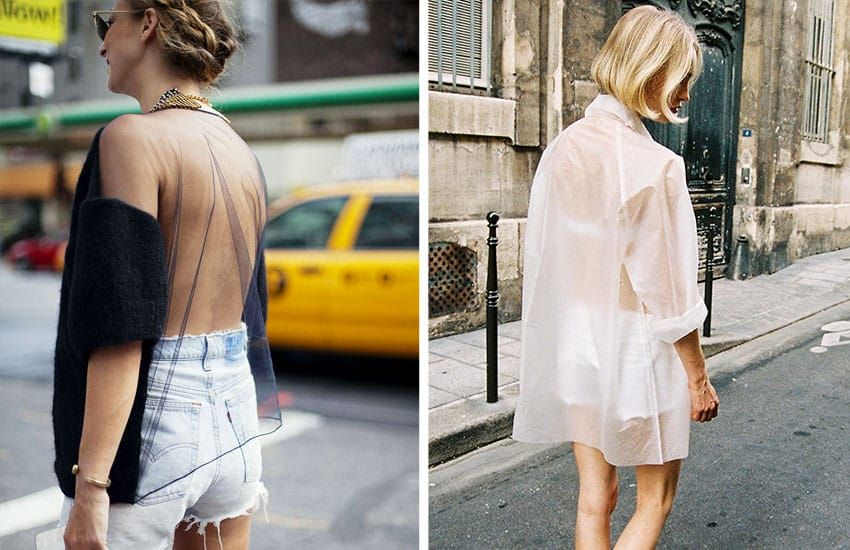 A sheer or mesh-panelled shirt is the perfect way to try out this trend.  If you're feeling bold, try wearing a totally sheer top over a cute bralette or slip.  Otherwise, opt for a sheer backed shirt instead.  We recommend wearing it with denim shorts for a summery look.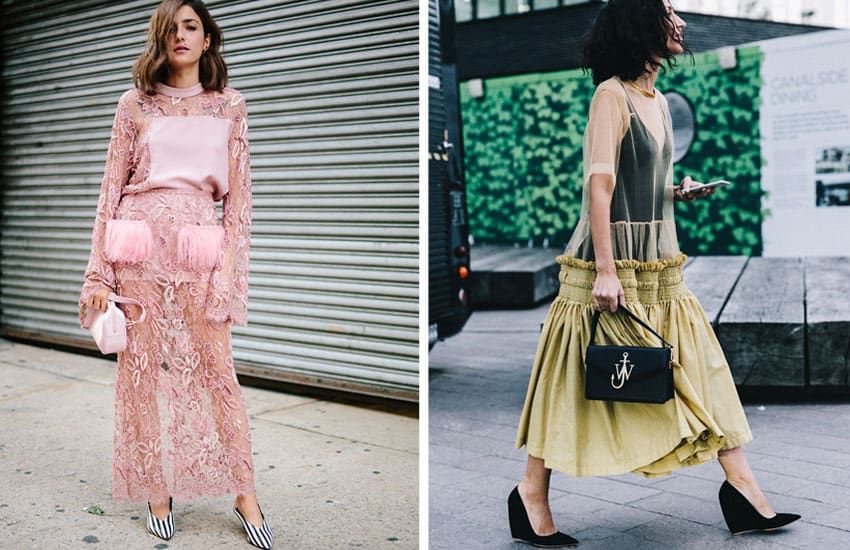 With winter well and truly gone, colour is back.  We're loving the look of these dreamy dresses in pink and green.  Fringing, embellishments and ruffles are also very much encouraged.  It's all about having fun!