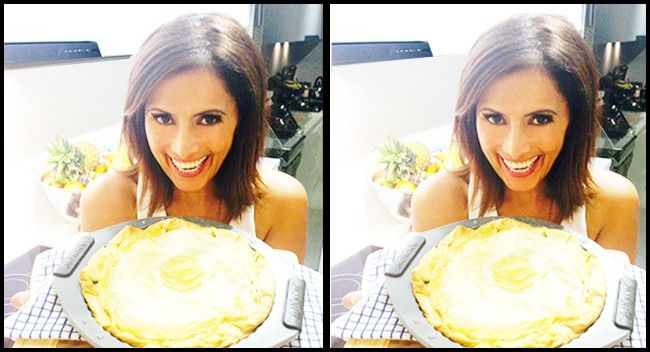 I often find myself in need of something quick and easy to make when friends or family unexpectedly pop over for dinner. Luckily, my chicken and leek pie is absolutely effortless to make and I've had so many compliments on it, it would be wrong not to share it.
I recently held a dinner party with some girlfriends of mine (see it here) and baked my delicious Easy Roast Chicken (you'll find the recipe here)…seriously so easy and soooooo delicious – definitely one of my faves.
So to make things easier on myself, I cooked two roast chickens for the dinner party instead of one. The second chicken is the one that I used for my chicken and leek pie the next night.
The great thing about this recipe is that it is perfect for a chilly, winter's night and if you end up with leftovers it makes for a great lunch the next day.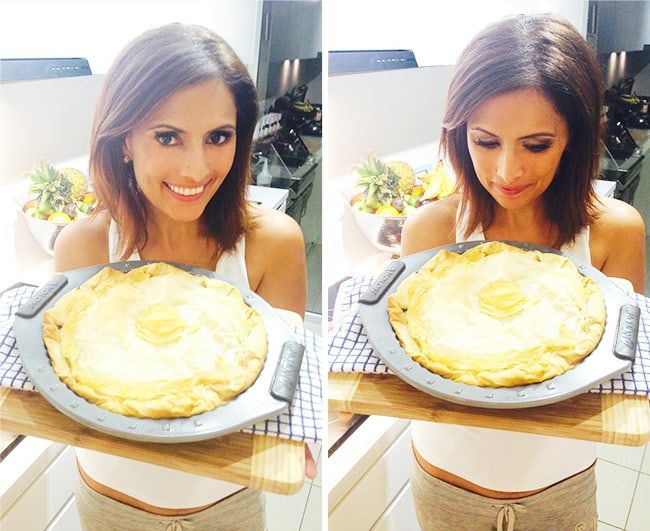 Here's how to make it:
What You'll Need

What To Do

2 leeks, washed and sliced thinly

1 stick of celery, sliced thinly

2 tablespoons plain flour

1 cup bought chicken stock

1 cooked chicken, skin removed and shredded into small pieces

2 tablespoons chopped parsley

Melt 2 tablespoons of butter in saucepan over medium heat. Cook leeks, celery and carrot, stirring until just beginning to soften. Add flour and cook, stirring for 2 minutes. Add stock and stir over heat until thick.
In a frying pan, melt remaining butter and cook mushrooms until golden. Add chicken and vegetable/flour mixture and season with salt and pepper. Allow to cool.
Preheat oven to 180°C (160°C fan-forced). Line pie dish with sheets of pastry, brushing every few sheets with butter. Fill with cool chicken mixture.
Place the remaining sheets of pastry over filling and tuck edges into pie dish to seal. Brush top of the pie with beaten egg. Bake for 45 minutes, until golden.
Let sit for 5 minutes and then serve.
♥ swiish tip: If you're short on time (and lets face it, who isn't these days) you can simply buy a pre-cooked barbecue chicken and use this in the recipe instead of roasting your own.