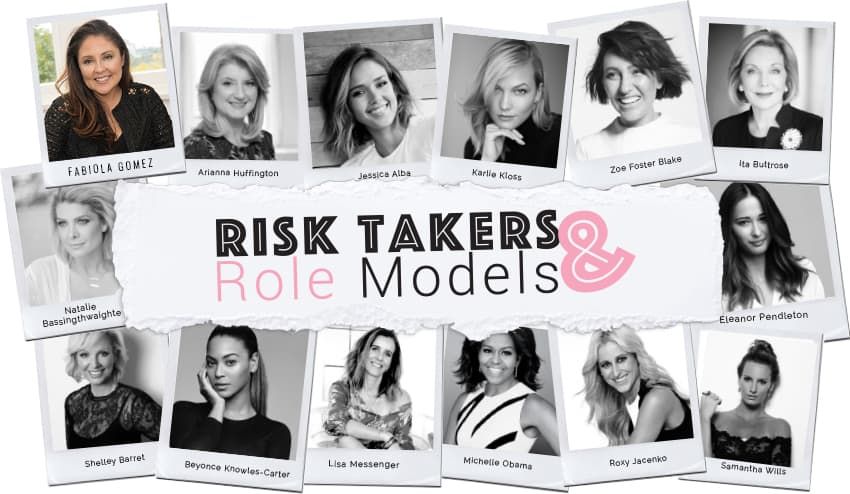 We are sooo excited to be launching a new blog series called Risk Takers and Role Models. It's a new monthly post we are running, where we reach out to some of the most inspiring women in our community and ask them to tell us about the 5 women who have changed their life in some way. 
They can pick anyone from Oprah and Beyoncé to Sheryl Sandberg and Michelle Obama or even their next-door neighbour. It doesn't matter. What our readers want to know is why and how they are inspiring.
We are so pumped to launch this new series and to hear about all these fabulous women. Please let us know below in the comments if you have anyone in mind you'd love to see featured.
First cab off the rank is the gorgeous Fabiola Gomez, the founder and director of LUXit, Australia's premier mobile beauty concierge service. Fabiola started out as a lawyer and had her own firm before moving into brand consultancy. She worked with the queen of kaftans, Camilla, to develop and elevate the now iconic luxury brand. Not to forget that she also founded Asyana, one of our favourite self tanners!
An intuitive and innovative connector, Fabiola founded LUXit in August 2015 to facilitate the lives of Australian women and men seamlessly and conveniently, allowing them to receive premium beauty and grooming services at their home or office.
LUXit is such a genius concept and the amazing customer service makes it a service that is second to none. We love how passionate Fabiola is about the work that she does as well as her continued support for the Australian beauty industry.
We are so thrilled that Fabiola is our first Risk Taker & Role Model.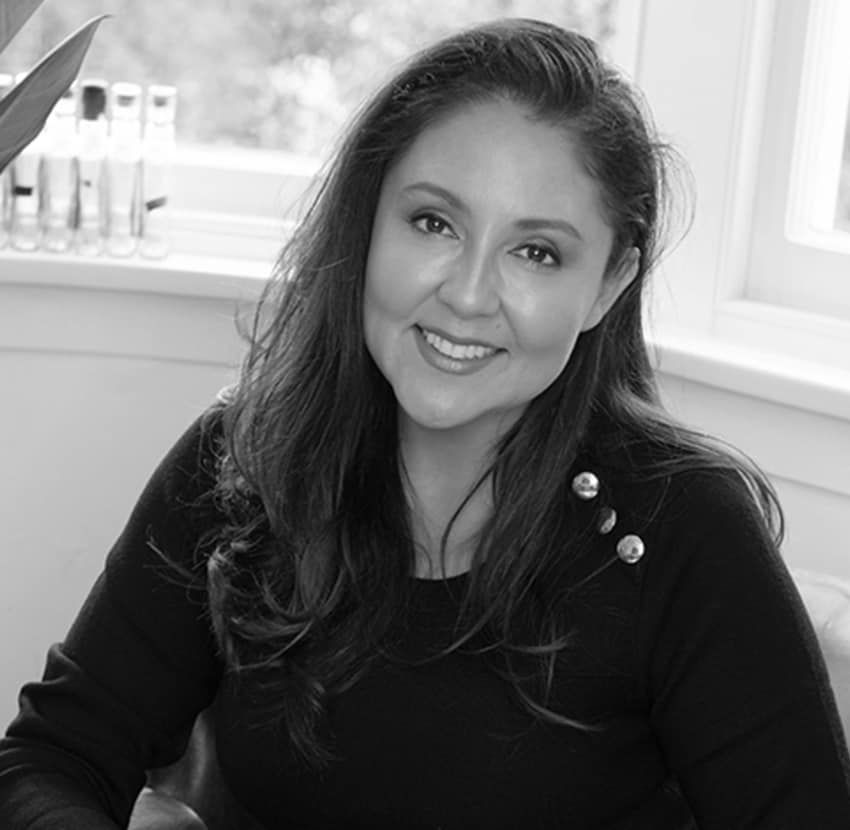 My name is Fabiola, and I'm the founder and director of LUXit, Australia's premier mobile beauty concierge service.
I started my career in the corporate world with my own law firm and then moved into the beauty, fashion and luxury spaces where I now lead LUXit, which is Australia's leading on-demand mobile beauty service. 

Natalie Massenet, founder of online magnate Net-a-Porter, has always inspired me. She was really the first individual to offer high end brands online, and she has maintained this cutting-edge approach to e-retail. Massenet noted that she is focused on "perpetual regeneration" for Net-a-Porter and that is something I draw on in each step of my business to stay the most relevant and productive within my industry.
 Camilla Franks, the mind behind the Camilla empire, is a colleague and a lifelong friend and source of inspiration. Aside from her exceptional artistic skill, she let me realise that I'm not the only one out there with an above and beyond work ethic. Camilla instilled in me the drive to keep asking for what you want and never stop!
The author and speaker Esther Hicks has played a key role in shaping the person I am today. Viewing yourself as a creator and creating with your thought patterns, tapping into a different level of intelligence, and the way you approach challenges, Hicks' teachings have had a huge impact in how I lead my life and my business.