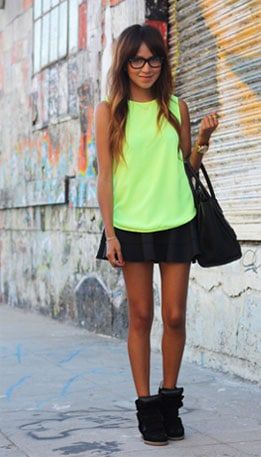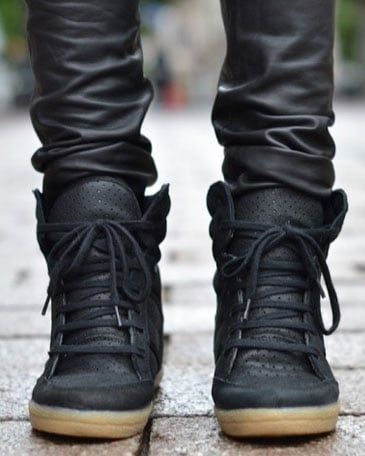 Isn't it funny how when an item of clothing or footwear enters your fashion consciousness, you cannot stop thinking about it, and then suddenly you see it everywhere? On everyone?!
For me, my obsession with these lust-worthy Isabel Marant Bekket sneakers began around the time I discovered and fell in love with Julie Sarinana, she of the blog Sincerely, Jules.
Jules teams her black Bekkets with skirts and dresses for pared down chic or with jeans for an everyday ultilitarian look. She also wears them with neon brights for a very-now twist. Genius!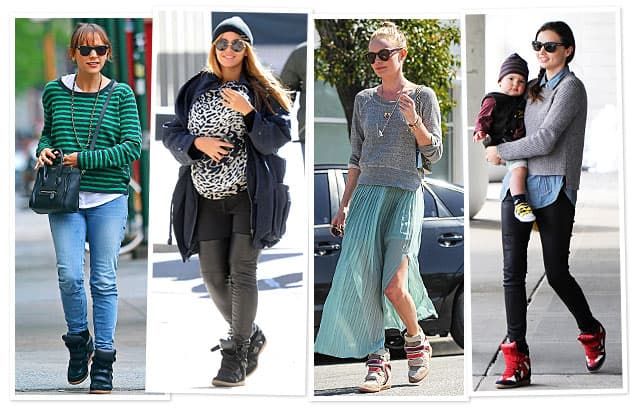 And it's not just Jules who is rockin' the look – Miranda Kerr, Rihanna, Ashlee Simpson and Anne Hathway to name but a few are all choosing the sneaker for a big dose of style AND comfort!
The best news is that you can get the wedge sneaker style without breaking the bank – Sportsgirl has similar styles to the Bekket in stock for only $69.95. Bargain!

Topshop also stocks a range of colours and styles to help you get the look – I love these black Aerobic Wedge Heels. Order online for delivery right to your door. Now, run to it!