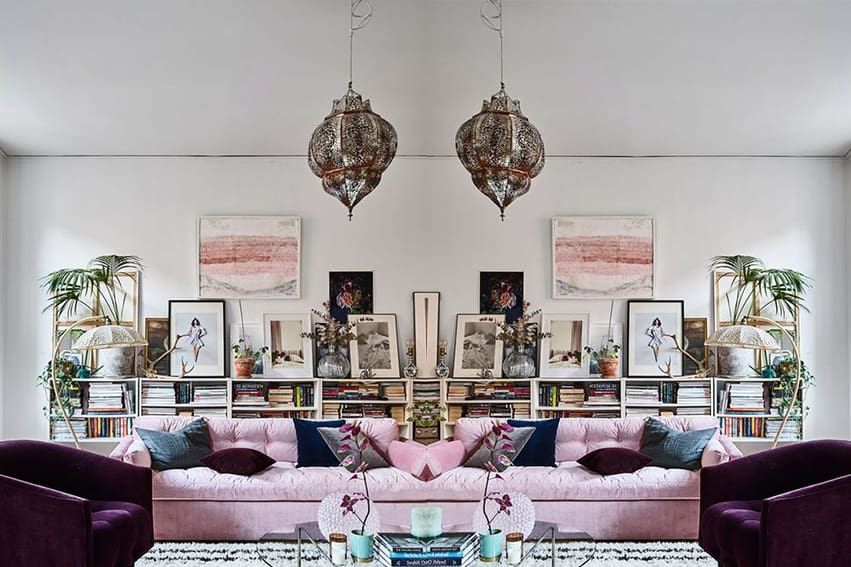 If you've been seeing the colour purple everywhere over the past two months, you're not alone and you're definitely not seeing things. Ultra violet has been named Pantone's colour of 2018, which is why we've been seeing this rich and regal hue in our homes and in our wardrobes.
On choosing the colour of the year, Leatrice Eiseman, Pantone's Executive Director, told the New York Times that they "wanted to pick something that brings hope and an uplifting message" and ultra violet is certainly that. It's moody yet optimistic and is going to be a colour staple in homes around the globe this year. 
Although ultra violet is ultra glam, it can be challenging hue to get just right in your home. Thankfully though, we are here to give you five simple ways to make purple reign in your household.

2017 saw the revival of lush textures and rich, jewel tones in the house and with ultra violet being 2018's colour of the year, this trend isn't going anywhere soon. We can't think of anything chicer than an opulent velvet sofa or armchair in this purple shade!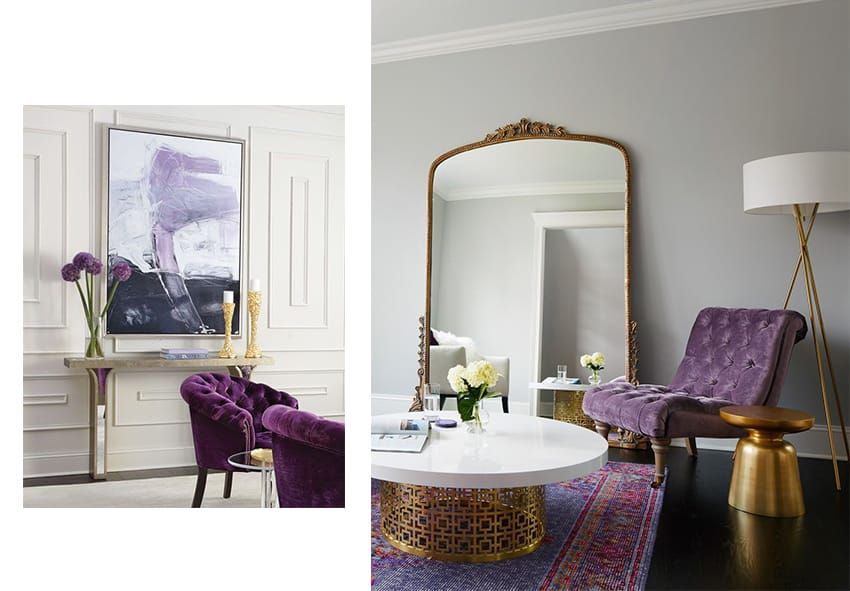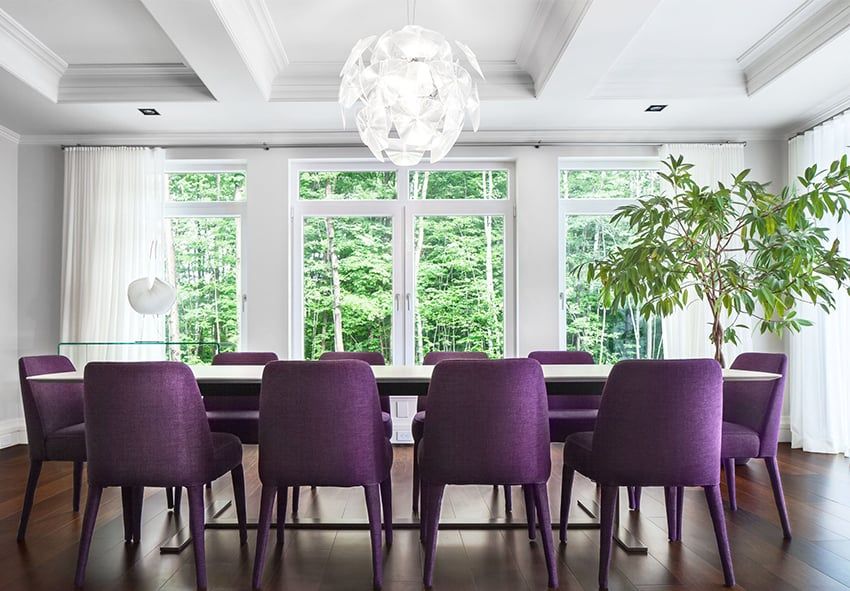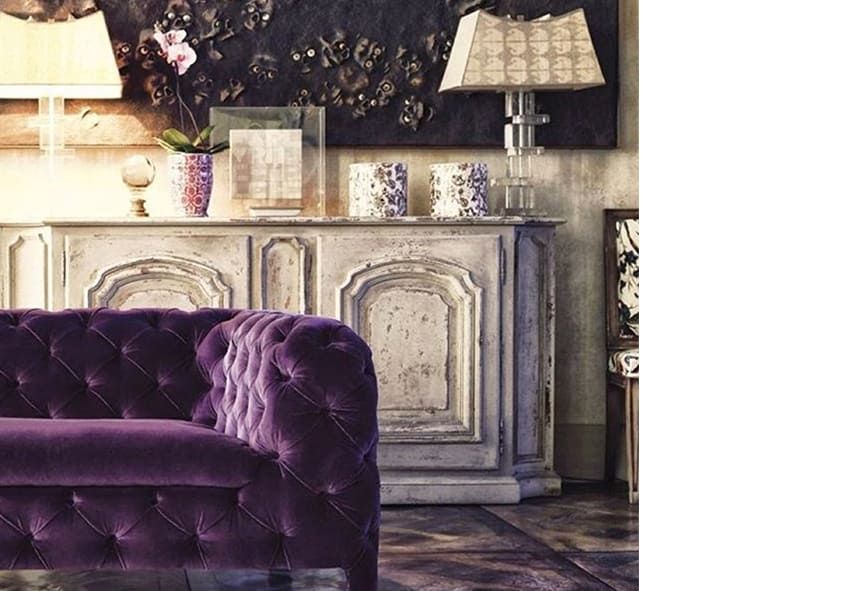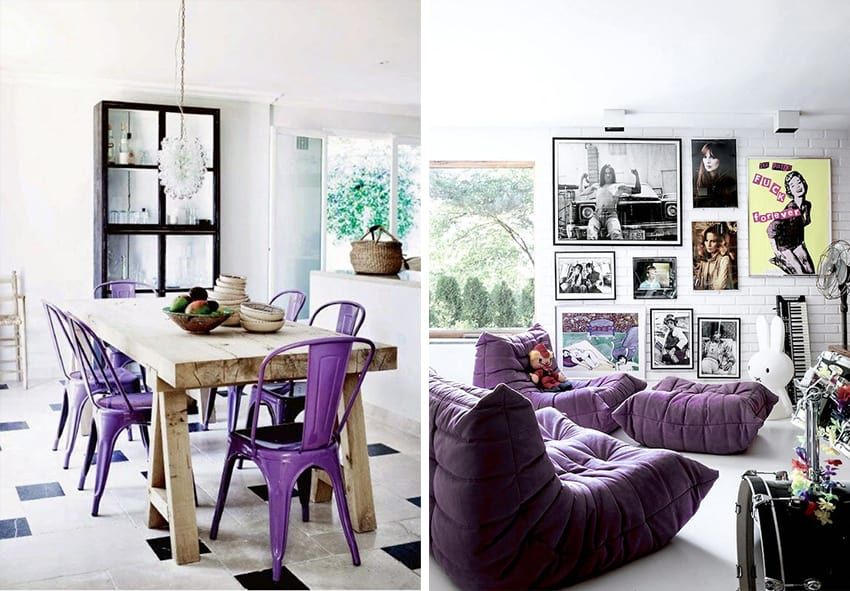 If you're more of a neutrals type of person but you don't want to miss out on the latest trends, ultra violet cushions are calling your name! Updating your living or bedroom space with soft furnishings is such an easy way to stay bang on trend without breaking the bank! Mix it up with shades of grey and pink for a chic look.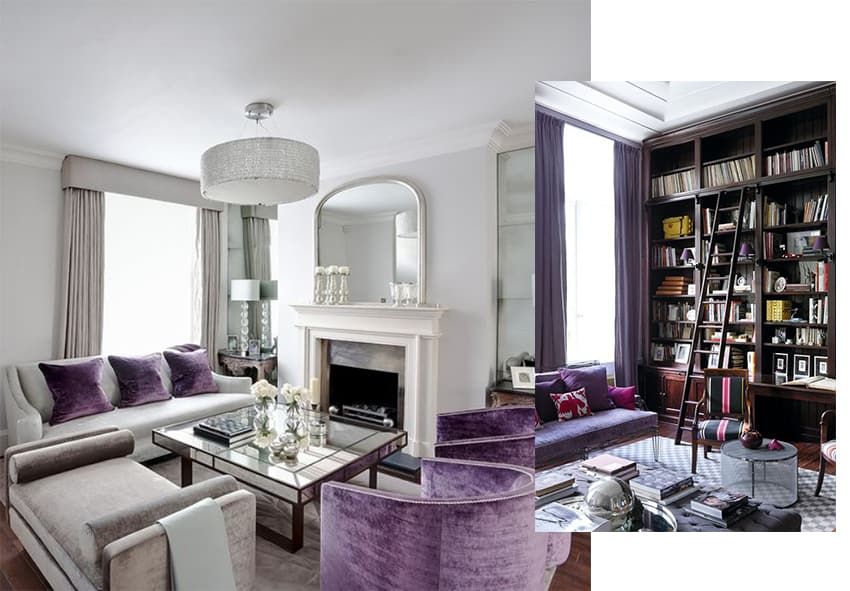 Rugs are such a functional and stylish addition to any home and can really make a room pop! Ultra violet is one of those universal colours that looks good with almost anything so it's quite simple and easy to add an ultra violet rug to any room in your house!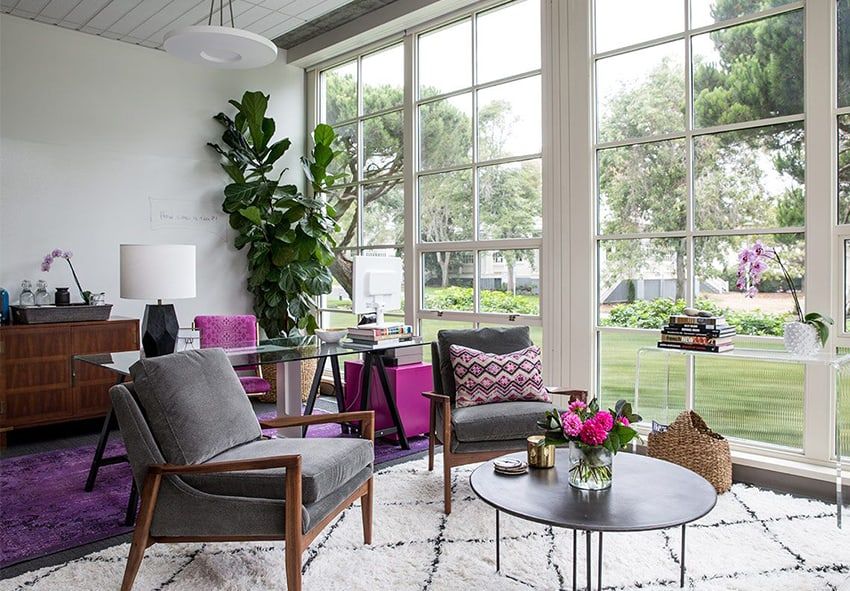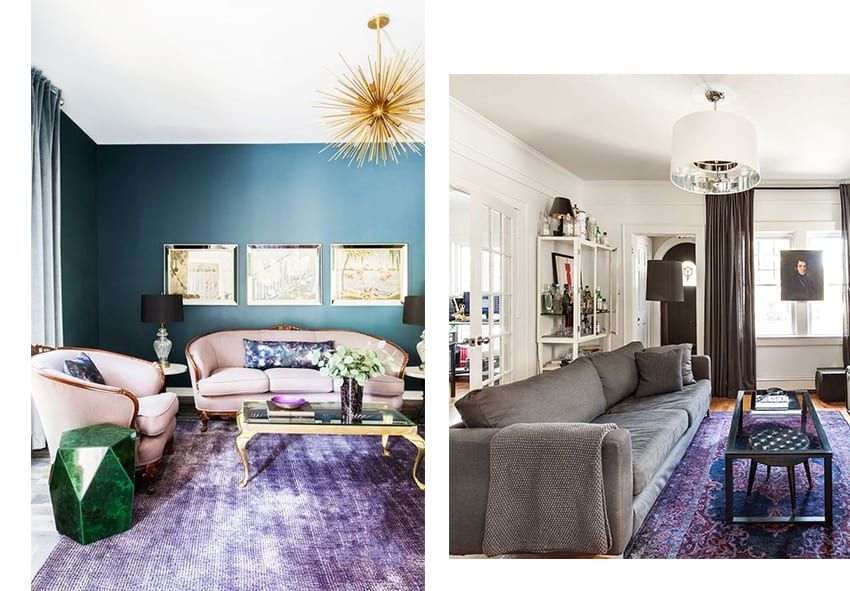 Ahhh artwork, one of our favourite things to buy for our homes. We're obsessed! The best thing about art is that it's incredibly subjective so you can get almost anything you want that incorporates ultra violet and you're good to go!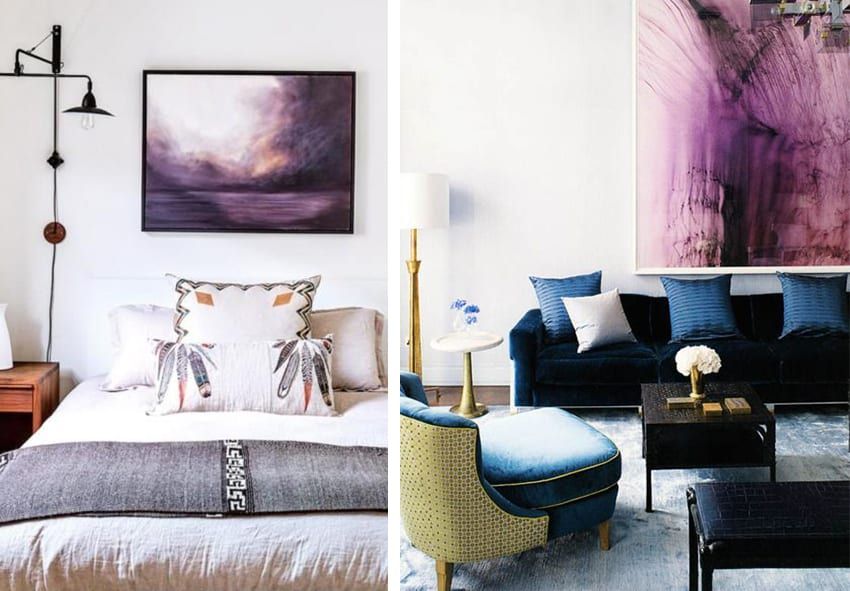 If you're really feeling the ultra violet vibes, there's no reason why you can't go all out and paint your walls purple. We recommend testing out the colour you choose by painting it on the inside of a cupboard or bookshelf and leaving it for a couple of weeks!