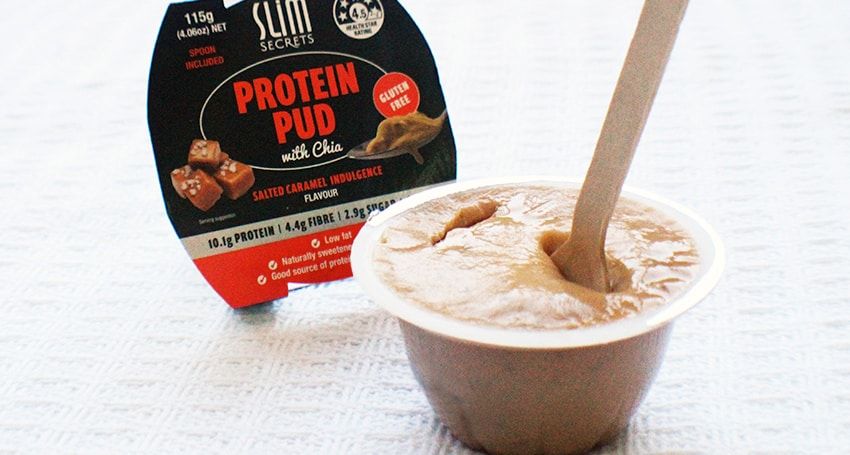 It's no secret that Team SWIISH love our snacks. We're always on the hunt for guilt-free treats that are choc-a-block full of nutritional goodness (as long as they're yummy too!) – which leads me to our latest discovery … Protein Puds!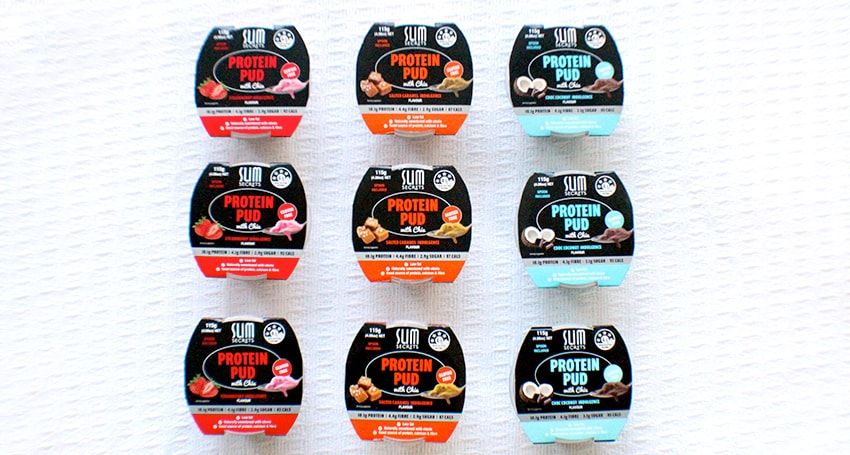 I recently broke open one of these for the first time in the SWIISH office and loved it so much that I made everybody have a taste and it didn't take long until we had flattened the entire box!  The best part though?  Not a single guilty tear was shed.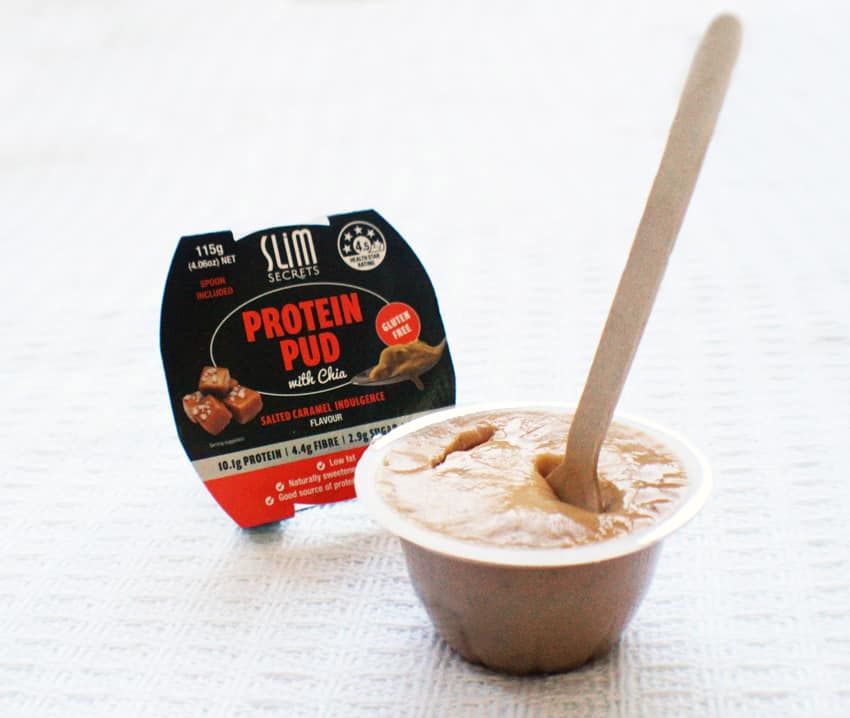 Slim Secrets Protein Puds are not only jam packed with one of our favourite superfoods – chia seeds, but they're also naturally sweetened, gluten-free, high in fibre, low-sugar and low carb.
The puddings come in three delicious flavours – Choc Coconut, Strawberry and Salted Caramel (my personal fave). And unlike some other protein-packed snacks, they have the perfect smooth, creamy texture you'd want to find in a dessert.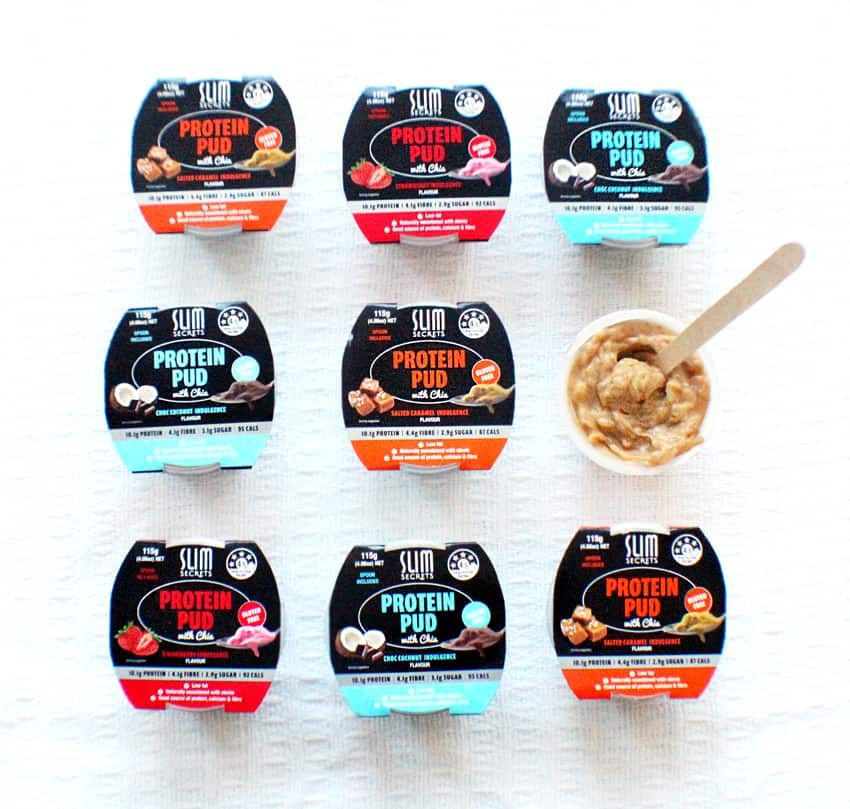 We're now keeping them on hand in the office for whenever we feel like a bit of a guilt-free treat, especially since they're a bargain buy at $4.50 a pudding. You can get your hands on Slim Secrets Protein Puds at Woollies.