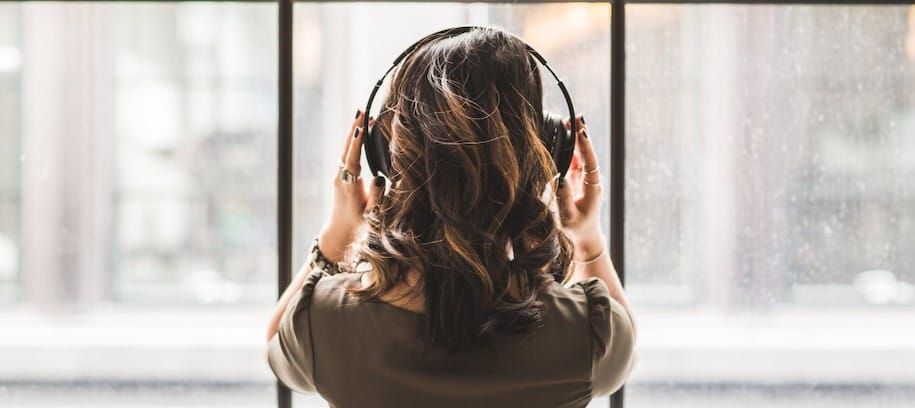 There's no better way to keep those new year goals alive and kicking than with a list of brand new podcasts to keep you inspired! Educational and thought-provoking, podcasts are our favourite way to pass the time in the car, on the bus, when we're cooking or on laundry day…
But when it comes to finding the goodies, there are a whole lot to sift through. Not to fear – we've gone in and done the hard work for you. Ahead, our list of the top 5 supercharging podcasts that will enthrall and inspire you in 2020.
1. The One You Feed | Wondery
Hosted by author and behaviour coach Eric Zimmer, The One You Feed is a podcast about fulfillment, mindset and changing our lives for the better. Interviews with experts in all fields – scientists, researchers, psychologists, thought leaders and public figures, speak on how listeners can create intentions that will serve them well. Always an up-lifting and eye-opening listen, each episode will gift you with wisdom and new strategies to overcome life's hardest hurdles.
Our favourite episode:276: Donna Cameron on Kindness
2. 
How I Work | Dr Amantha Imber
In this total gem of a podcast, organisational psychologist Dr Amantha Imber interviews some of the world's leading innovators about how they approach their day. From their habits, rituals and strategies, she finds out their practical tips for working efficiently and healthily, whilst also making room for the fun stuff.
Our favourite episode:Carolyn Creswell's annual self-reflection ritual, her favourite productivity hacks, and why she never eats lunch at her desk
3. 
Good Life Project | Wondery
When we said podcasts that would supercharge your life, we may as well have just referred you to the Good Life Project. A series of conversations about living a fully-engaged, meaningful life, this is listening that will nourish your soul. Bouncing between world-shakers like Sir Ken Robinson, to ordinary (but totally extraordinary) people, each episode harbours a story that will touch you and enrich your mind.
Our favourite episode:Reclaiming Your Path | Cyndie Spiegel
4. 
Sleep With Me | Night Vale Presents
For racing minds and worry warts, Sleep With Me is your saviour. Featuring hundreds of bedtime stories (for adults!), this podcast is the perfect way to get yourself those Z's. Each story runs for an hour, and progressively gets more boring until you fall asleep – and we'll tell you now, it really works.
5. 
Up for a Chat | The Wellness Couch
The convo you wish you could be a part of, Up for a Chat is hosted by three sensational (!), accomplished women, Cyndi O'Meara, Carren Smith and Kim Morrison. The trio interview experts and chat about all things health and wellness – from navigating toxic relationships to building a healthy mindset. The perfect morning boost, or afternoon wind-down with all sorts of valuable lessons slipped in just for you!
Our favourite episode: EP 338: Beautiful You with Dr Nat Kringoudis