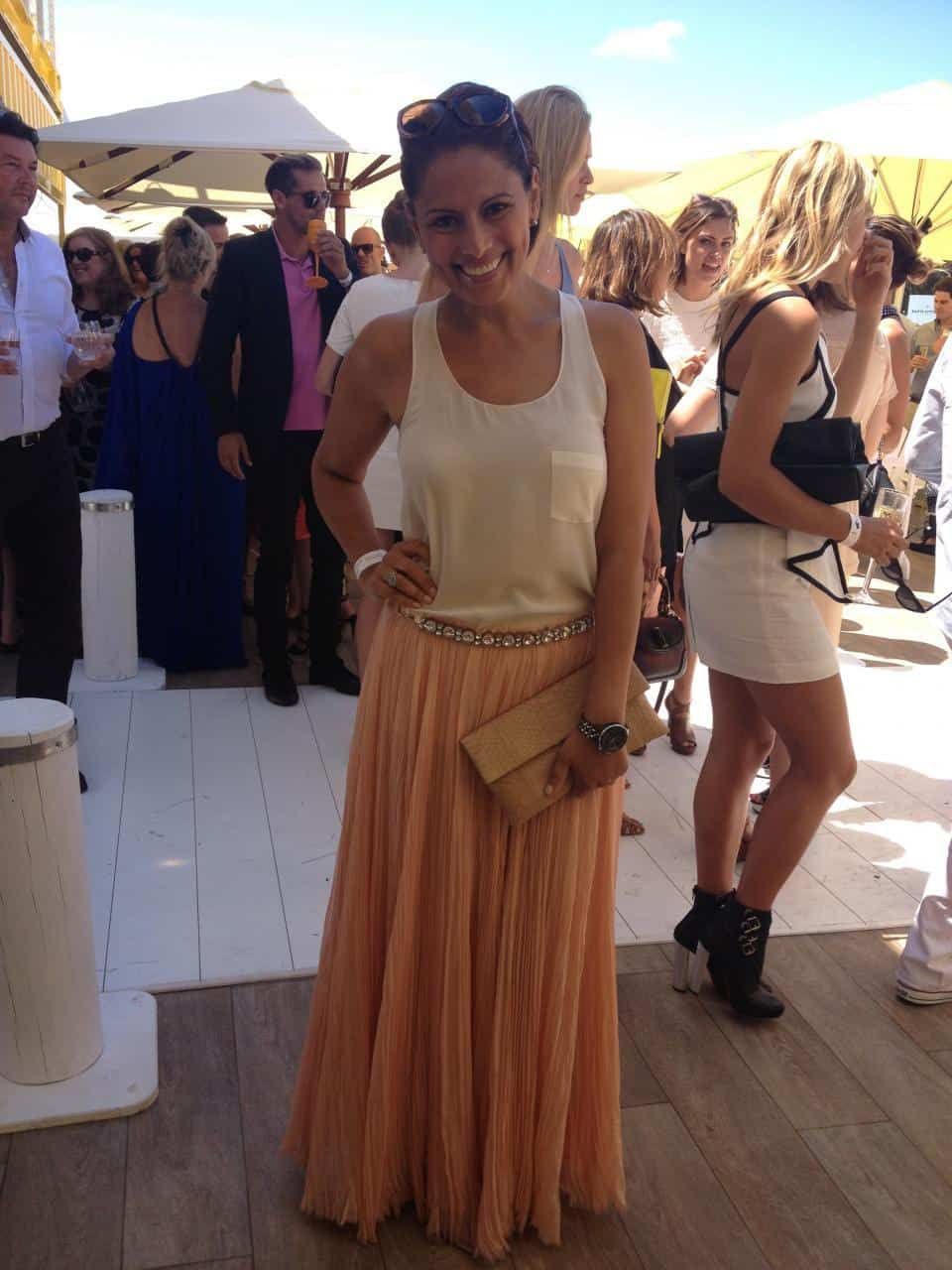 This is the first year I've been invited to attend the Paspaley Polo in the City, held at Centennial Park.
In a move that's pretty out of character for me, I decided to wear flat shoes, and to base my outfit around them (that bit is pretty normal!).
In keeping with this summer's pastel trend, I opted for a pale pink pleated Witchery skirt from last summer and a silk T bar singlet from Sportsgirl which was $59.95 (they are currently $10 off!).'
My belt is a new purchase from Temt and I looooooove it. Best of all it was $19.95. I think it gives my simple outfit a little lift! Expect to see this belt again and and again and again.
My bag is my Nnomae clutch which you'll see me use all the time. The neutral colour makes it perfect for when I'm wearing pastels.
I've kept the accessories simple and just worn my favourite watch – a mens' watch from the amazing Thomas Sabo range.