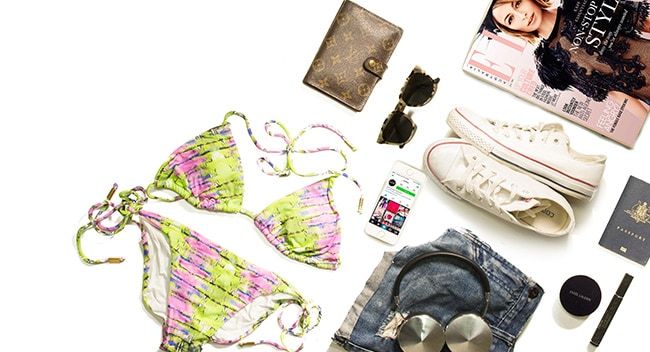 I have to admit that it took me a looooong time to learn how to pack for a holiday.  As a serial over-packer for many years, I ultimately changed my ways when I realised that a) I wore the same 5 things for the whole trip away and the rest came back untouched, and more importantly b) the less I packed, the more I could buy while on holidays!  So these days, I'm a pack-one-item-wear-it-three-ways kind of girl.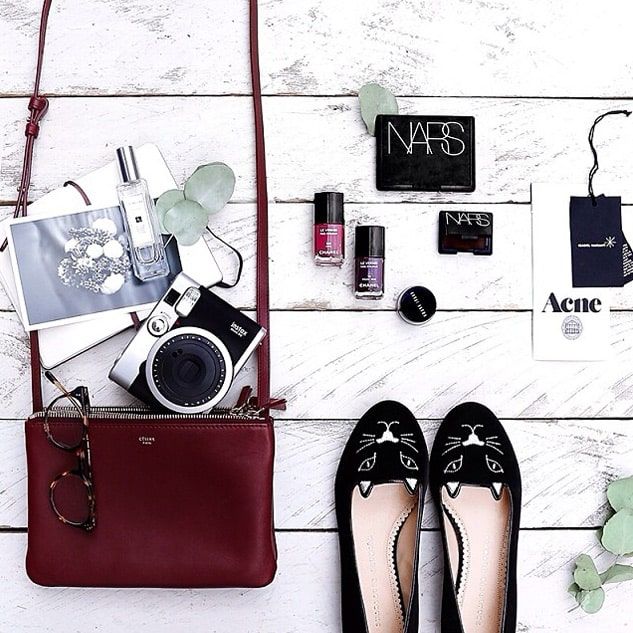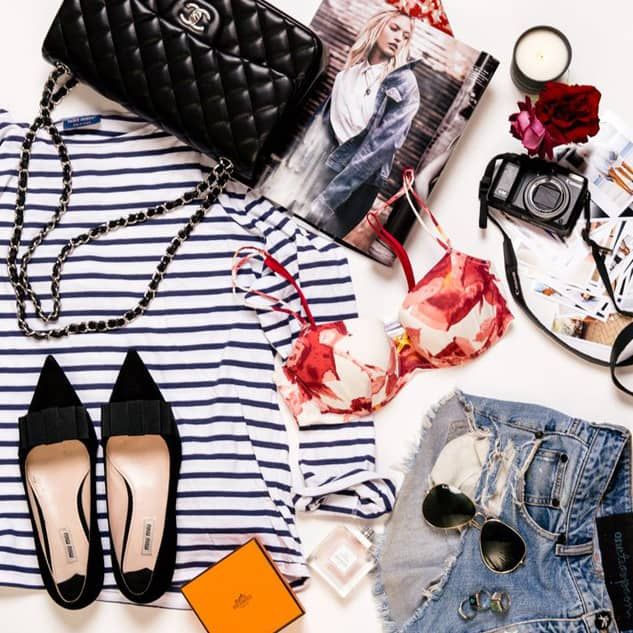 My sister, Maha, who works with me here at swiish.com.au is heading off to Spain this weekend for a fabulous 6 day walking trip of the Spanish coastline with Adventure World. She'll be reporting back on her travels with a series of upcoming posts but in the meantime, we've put together a list of packing essentials.
Whether it's Barcelona, New York, London or Tokyo, these essentials are guaranteed to keep you stylish all the way from A to B.
A White Shirt

Teamed with denim cutoffs for day, boyfriend jeans or a chic black pencil skirt for night, a classic white shirt will do triple duty. Love this one. Plain Dip Hem Shirt – Oasis, $63.00

Beauty Travel Pack

Travel packs are awesome – I often buy them just so I can test-run the products! Choose sets with travel-safe bottles, including shampoos, conditioners, moisturisers and toiletries. Jet Set Kit – Aesop, $41.00

Converse

There's no point in taking your prized Louboutins just to find you can't walk on the cobblestones. Pack a pair of Havianas for the beach, sneakers for day trips, and a pair of jewelled sandals for more formal dinners. My pick for sneakers? You'll never go wrong with a pair of Chuck Taylors – Converse, $70.00

 

Red Lipstick

When you're travelling light, you can't bring your whole makeup kit, so I pack only two lippies – nude and red. Red lipstick brightens the skin and adds a big dose of exotic glam. We can't go past a little Chanel Rouge in Passion – StrawberryNET, $47.50

 

The Perfect Hat

I've been on the search for the perfect Panama Hat since I saw Jessica Alba rocking one on vacay in NYC. Stay protected from the sun (but don't forget your SPF30 too!) in this August Contrast Panama – Seed Heritage, $59.95

 

A Good Book

With a long flight, it's a good chance to catch up on those books you've been desperate to sink your teeth into. Our pick of the moment? The story of Sophia Amoruso, CEO and Creative Director of Nasty Gal (one of our fave fashion sites). #GIRLBOSS – Booktopia, $31.50.

 

Boyfriend Jeans

When you're on the go, it's time to ditch the skinnies for something more comfortable (and where there's room for all that tapas!). Distressed boyfriend jeans work three ways – with a silk cami, a chunky sweater or a blazer. I love these shredded ones – All Torn Up Jeans – Nasty Gal, $75.00.

 

Mini Hair Straightener

Of course hotels have hairdryers, but with potential humidity you might need added help to tame the frizz. The VS Sassoon miniPRO is just as powerful as a regular straightener, but at 15 cm, is compact enough to fit in your handbag. Make sure you pack a travel adaptor too! VS Sassoon miniPRO – Priceline, $19.99.

 

Sunnies

A holiday is the perfect excuse to pick up a new pair of sunnies – say hello to jet set chic with these tortoiseshell beauties. Dot Dash Sunglasses – SurfStitch, $39.99.

 

Instant Camera

As much as I love my i-phone and social media, I also love capturing the moment with an instant camera. They're charmingly retro, and I use the snaps to create framed collages that keep me inspired long after I get home. Fujifilm Instax Mini 8 – DWI Digital Cameras, $85.00

 
 Want more inspo? You got it!: