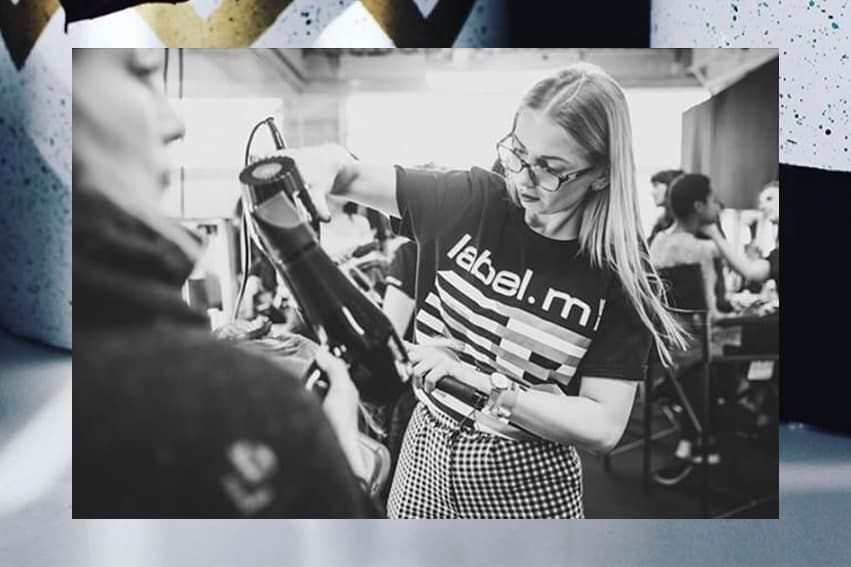 You know if a product is used at London Fashion Week, it's going to be amazing, right? Right you are, and amazing is definitely the word we would use to describe our latest hair mask obsession. 
label.m's Honey and Oat Treatment Mask was the official hair product of London Fashion Week and we can totally see why super models from all over the globe love it.  
The mask is the perfect addition to your current hair routine because it's super hydrating and nourishing. Developed by two international stylists, Toni Mascolo and Sacha Mascolo-Tarbuck, the Honey and Oat Treatment Mask contains repairing and moisture boosting ingredients, like Royal Black Honey and Oat Oil, to protect damaged hair and to prevent future damage. Hallelujah! 
Since we started using it, we've noticed a huge difference in how strong our hair is. As part of our jobs, our hair is styled A LOT with different heating tools, so it's nice to know that on a regular basis, our hair is getting the nutrients it deserves! It does this with the exclusive Hydra-5 moisture-regulating complex, which strengthens from within. And let's just talk about the scent; it is divine! It smells like something you would want to eat. Seriously. 

Spread the mask evenly throughout washed towel-dried hair, massage the product from root to tip. Leave the mask for 1-5 minutes depending on the condition of hair and rinse with cool water. We use it every 3 to 4 washes and recommend you do the same.