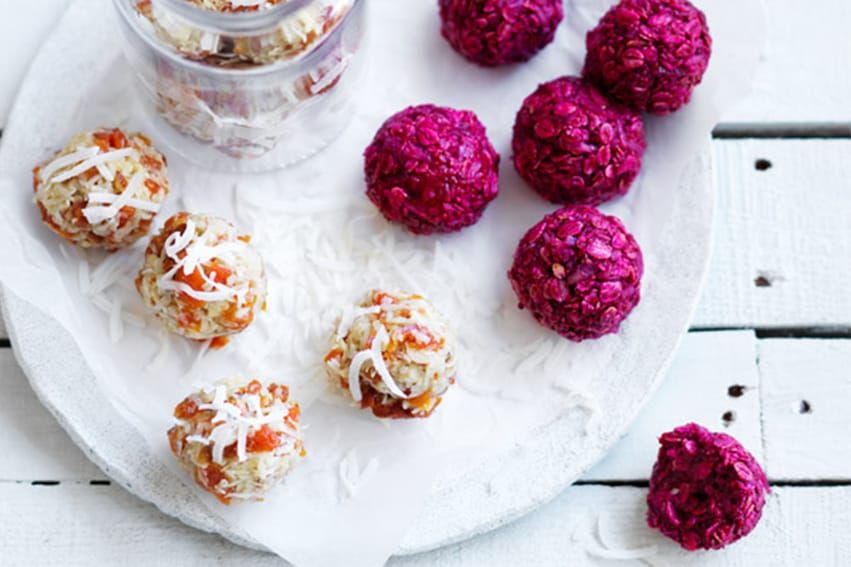 When people ask us what our favourite meal of the day is, we often reply "Snack Time". You too? We can't get through the day without some form of tasty snack – sweet or savoury.
Whilst creating our bestselling cookbook, Simple and Lean, we made sure we included a whole section on our favourite snacks to share with you guys. From our take on caramel slice to the yummiest-tasting dips you can imagine, this book is filled with delectable and nutritious treats that will take your snack game to the next level.
We have a few snacks on high rotation at the moment including two of our favourite ball recipes – our Craving-Buster Tahini Balls and our Raspberry Coconut Balls. Both recipes are ideal for curbing hunger pangs – especially when 3:30-itis hits! They're soooo easy and simple but are high on the flavour scale. We suggest making a big batch on a Sunday and taking them to work for the week. Trust us, your co-workers will thank you big time!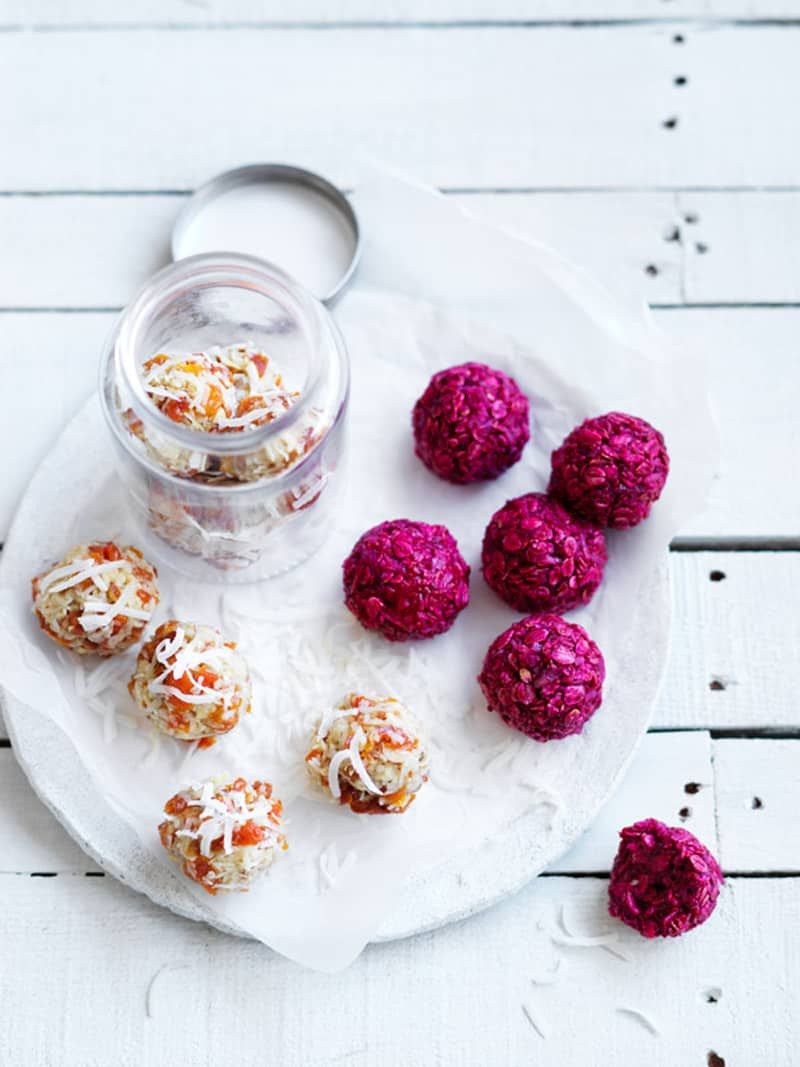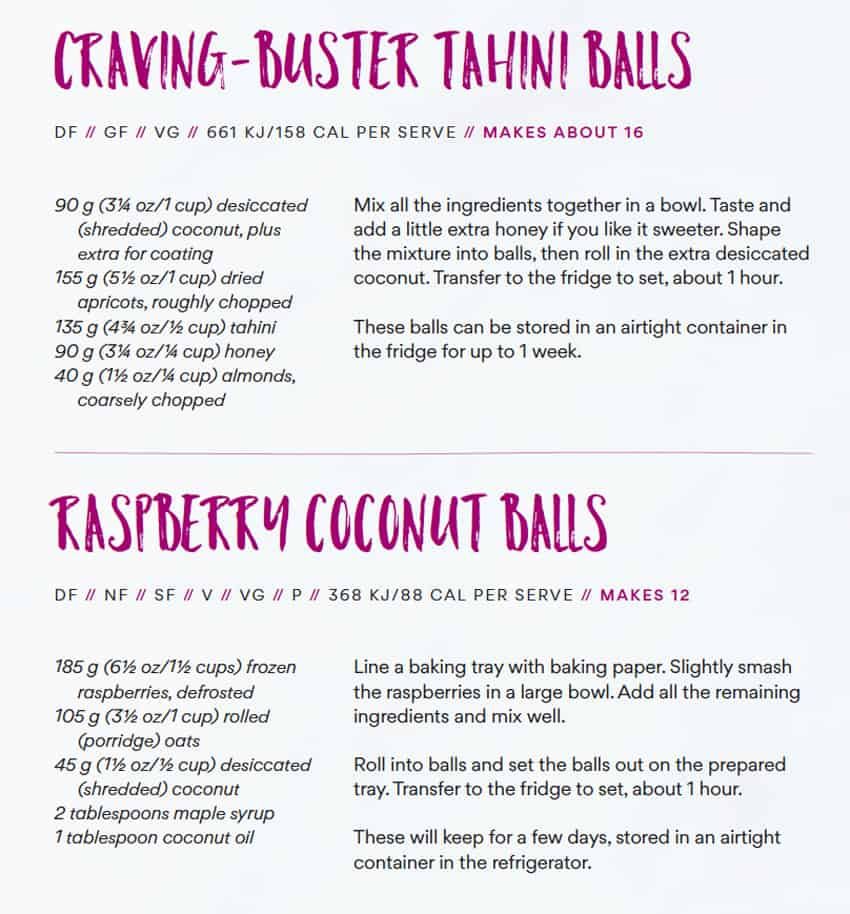 WANT MORE? CHECK OUT OUR RECIPES SECTION AND OUR BOOKS FOR MORE NUTRITIOUS TASTY MEALS.