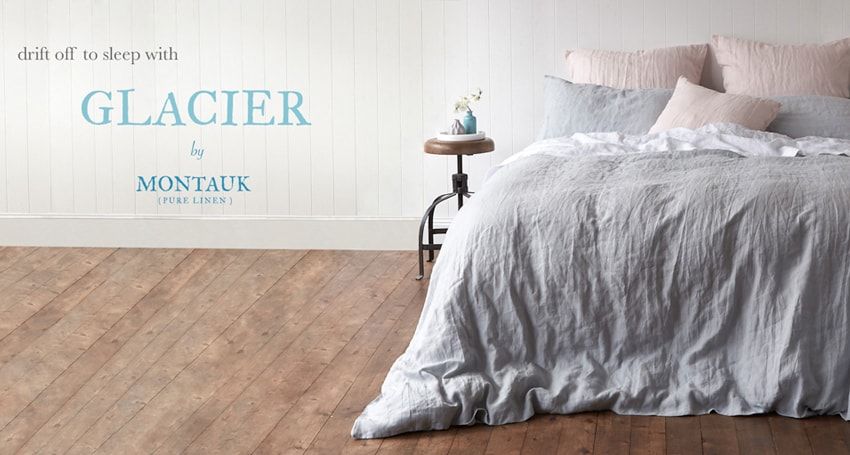 We love a great home décor trend.  The only issue with following seasonal trends though is that they're usually dated within a year.  That's why when it comes to home styling, we try to stick the Chanel approach of 'less is more'.
Keeping this in mind, we've been leaning more and more towards Scandi inspired home décor at the moment.  While it is still technically a 'trend', the minimalistic vibe and neutral colour palette of Scandi styled living means it's unlikely to go out of fashion. 
We've found that one of the fastest ways to incorporate this trend into your home is with your bedding, which is why we're so sold on the new Northfolk range by Montauk Pure Linen.  With an emphasis on simplicity and style, this range is specifically designed to blend in seamlessly with the rest of your bedroom.  Inspired by the rocky coastlines, bare terrains and wastelands of the Northern Hemisphere, these stunning sheets have a natural, uncomplicated beauty about them that we just absolutely love.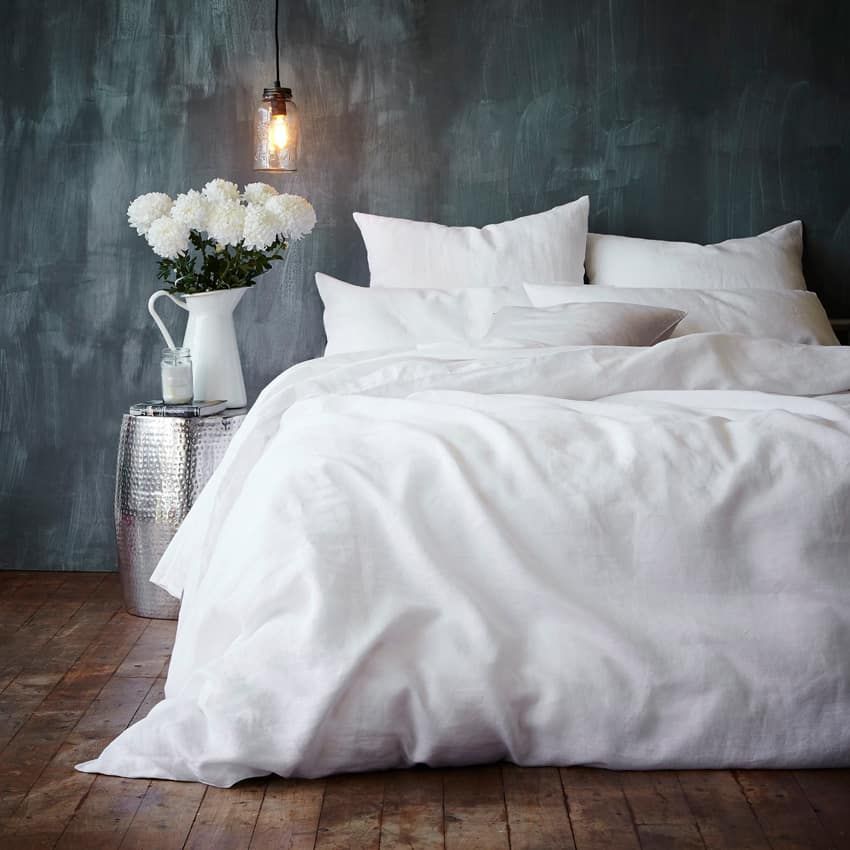 Aside from the beautiful contemporary designs, this exclusive range has a comfort level we just could not ignore.  Made with pure Flax fibre sourced from Normandy, France, this bedding has a relaxed feel, softness and durability that you won't find anywhere else.  We can't see ourselves ever going back to regular cotton!
Here's our favourite part though… Montauk linen is actually good for your health.  Yep, we're serious!  The antimicrobial properties in pure linen means it helps to ward off bacteria.  It also has therapeutic properties, which help to stimulate natural blood flow and promote relaxation.  Most importantly though, pure linen is super breathable, which means it keeps you warm in winter and cool in summer.  How perfect is that?
Since switching to these sheets, we feel as though we have been getting a much better quality sleep.  Plus, we can rest easy knowing our bedrooms are bang on trend.  Ha ha! 
Check out the Montauk website for more info and to pick up some gorgeous bedding for yourself.