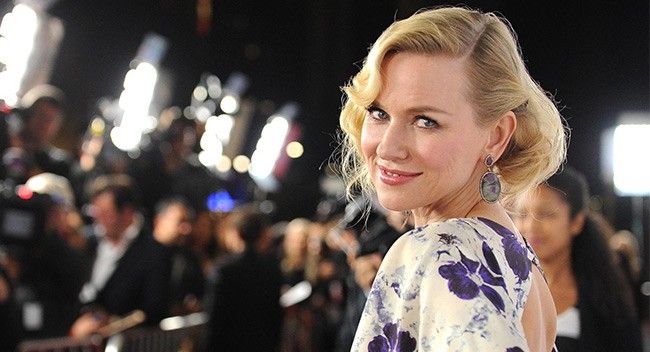 Whenever I hear anything about Naomi Watts I immediately picture her flawless, alabaster skin, beautiful luscious hair and barely there make-up which sets off her luminous complexion. Ms Watts is what you'd call a classic beauty. She oozes old Hollywood glamour every time she hits the red carpet and manages to keep pesky ageing at bay. 
Here we share a few swiish tips and tricks to help you achieve Naomi's flawless and effortless look in next to no time!
Naomi doesn't muck around when it comes to skin care. As a pale-skinned beauty who grew up in Australia, sun cream was and still is her saviour. She swears on wearing it every. single. day. We know how important suncreen is (SPF 30 please!). And with skin like Naomi's, I'm not going to argue with that. 
 Illuminiser

Your next best bet for skin like the luminous Ms Watts is to make an illuminiser your VBBF (Very Best Beauty Friend). Naomi's skin always looks quite natural and dewy so we recommend mixing a dab of illuminiser in with your foundation for that dewy, youthful look. I personally love Essence My Base Illuminating Makeup Base, $7.95, from department stores and pharmacies – this little beauty is a steal and really peps up tired skin. Plus it's perfect at giving you a healthy glow on those no make-up days. 

 

Mascara

To have eyes as alluring as Ms Watts is actually much simpler than you'd think. Naomi is a fair-haired beauty and so swears by mascara to make her peepers pop and give her the wow factor. If you're super short on time then I'd recommend having your lashes tinted at a reputable salon otherwise one of my fave mascaras has to be Max Factor Masterpiece, $23.95, from department stores and pharmacies. This has to be one of the best in the biz and is so affordable. 

 

A healthy flush

Rarely do you see Ms Watts without a hint of colour on the apples of her ridiculously high cheekbones… she knows that a bit of blush can do wonders for a girl and so wisely uses it as her little weapon for every red carpet event. Personally I am a HUGE fan of Benefit Posie Tint blush, $55, from department stores. Lightly swirl this onto the apples of your cheeks for a barely-there flush to really light up your face. 

 

Hair

Ever notice how Naomi's hair is always gorgeously understated? She'll rock a simple finger wave or top knot through to big, beachy waves and each time make it look like it only took two seconds. As a Pantene ambassador it's no wonder her hair is so healthy and she swears by Pantene Intensive Damage Repair Oil, $9.99, from pharmacies to combat dry hair. 

 

Diet

Now whenever most of us hear the word diet we immediately cringe on the inside and think about everything that we are supposed to cut out but luckily for us Naomi's down-to-earth, Aussie nature means that she likes a balanced healthy diet – meaning plenty of water, fish, vegetables and her hat trick of a skin-nourishing juice – think cucumber, spinach, kale, blueberries, aloe-vera juice and ginger. These skin-saving ingredients will really get you glowing from the inside out and actually tastes delicious! 
So there you have it swiish readers, a guide to Naomi Watts effortlessly glamorous, down-to-earth approach to fresh-faced, understated and gorgeous beauty!