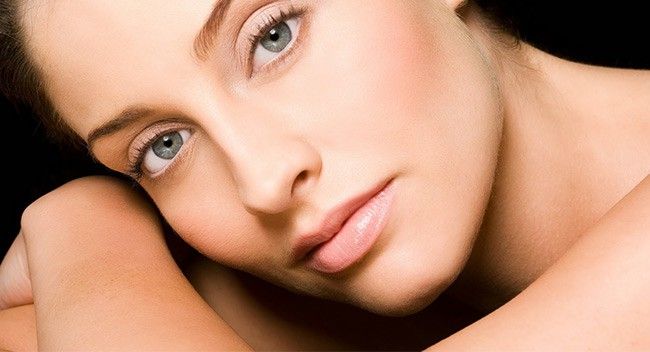 For most of us, good skin is the basis of a healthy, glowing, radiant face. Regardless of how much we spend on makeup, the thing we covet most is a fresh, clean, clear complexion.
As much as I love a smoky eye or a statement lip, for me everything really begins with fabulous skin.
No-one knows your skin better than you. You know your problem areas, weak spots and what bits are fine. So really you're the best person to analyse and decode your skin concerns and target areas. Which is one of the reasons why we were intrigued to try My Beauty Potential.
True to its name, this is a site designed to uncover – yes, you guessed it – your beauty potential. It's based on taking a test designed by a prominent Aussie dermatologist that takes only around 10 minutes to do, and where you're asked to analyse your skin by comparing it to a series of examples.
Sara who works with me, and I, both did the test, as we were keen to find out what our skin age is, and ways that we could improve it, by addressing some of our skin concerns.
Being olive skinned, dark circles under my eyes have always been an issue for me; and as I have gotten older, frown lines have also begun to appear. For Sara, pigmentation and fine lines were her target areas.
As you can see below, all we did was choose which picture closest resembled our skin.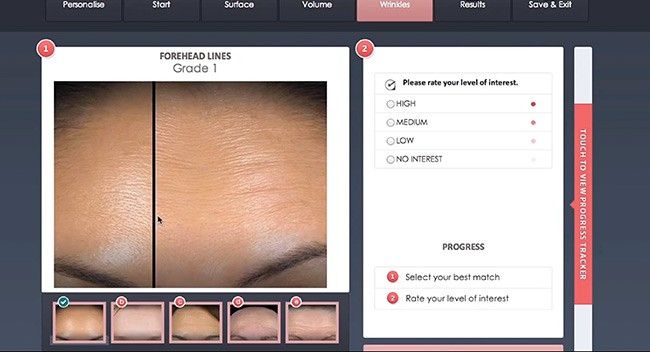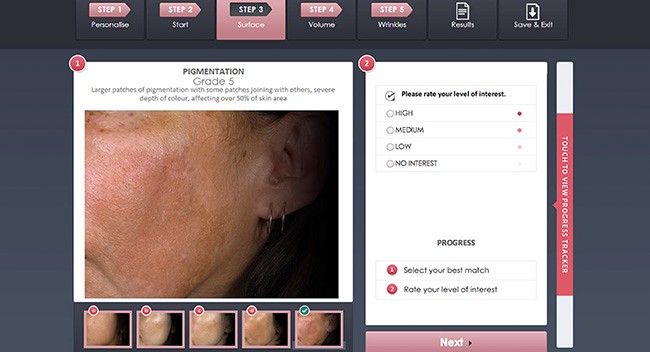 For me, I was quite surprised (and happy) to see that the results showed that I was 38. Yay! That's two years younger than my actual age. I was happy to see that I am 'beating the clock' so to speak.
For Sara, the pigmentation that she was concerned about fortunately didn't add anything to her skin age. She is 27 and that's what the results reflected.
What the test was able to give both of us, was a breakdown of the best places go to have our particular issues addressed. The best part is that you enter your postcode so that you know that the suggested clinics will be in your area.
For Sara and I, what we liked most about My Beauty Potential is that it allowed us to really hone in on our specific concerns. So, that way, we're not wasting money and time on treatments and products that we don't need (something I've definitely been guilty of in the past).
Sara and I did the test together which was probably quite a good idea. We were brutally honest with each other (as only friends can be) meaning that we could accurately compare our skin with the examples in the test. No doubt this helped each of us get the right results. If that's not an option, then keep a mirror handy as you go through the questions.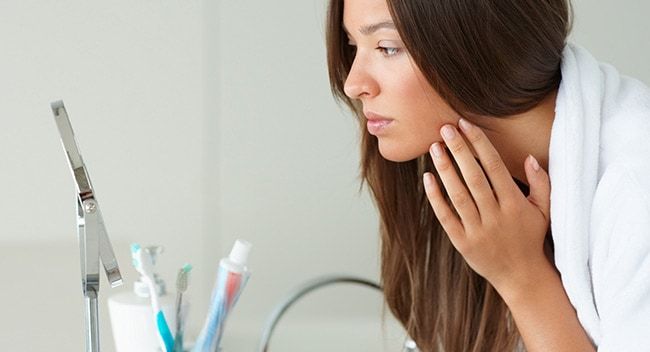 My Beauty Potential has found that by using the results from the test to find the treatment that's right for you, can help to reduce your skin age, health and appearance by up to 7.5 years.
I wanted to know, out of curiosity, if I did treat my areas of concern and went back to do the test again, what my skin age would be. Impressively, I found that I could take off another 2 years from my skin age. Gotta love that.
To get your skin age and find out more, visit mybeautypotential.com.au.