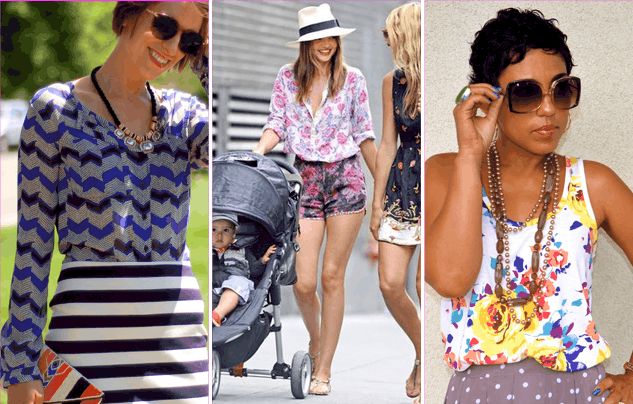 The idea of mixing prints can be somewhat scary. In fact, I'll admit that when I first saw the clashing prints trend, I thought 'Don't be ridiculous! No one will wear that!' But like with all trends, the more you see it, the more you start to get the idea of it and then the more you want it. Soon enough I was thinking – 'Wow! I really need to start wearing leopard print mixed with stripes!'
So I guess what I'm saying is, don't be afraid to try it out this season. The best part? Once you start, you'll suddenly find that the outfit combinations your closet can provide are endless!
To help you on your way, here are a few simple tips:
Whether it's Tropicana print shorts or a leopard print jacket, start with one key piece to work around, and build from there

Blend small prints with big prints. With clashing items, wearing two things with both prints the same size can be an eyesore.

Limit the mixing to two prints only and keep the rest simple in plain colours.
Some combinations that work, which we think look fab are floral and stripes or floral on floral, polkadots and paisley, and animal print on animal print.
Warning: this is a trend men will not understand. Do it for yourself. Do it for your girlfriends. Don't say I didn't give you the heads up.
What combinations have you tried and loved?