I am a recent convert to wearing red lipstick. I blame mum who dressed me in red 24/7 as a kid – nothing like overdosing on a colour to have you avoiding it at all costs for the next 30 years!
But after seeing some of my favourite Hollywood glamouristas – Gwen Stefani, Rachel Zoe, Cameron Diaz, Jessica Alba, Scarlett Johanssen and Megan Fox – looking fierce I wanted in. It's modern, sexy and strong. Suddenly gloss looks a little last year!
Whilst keen I was a little afraid that I would get it wrong with my complexion and end up looking like an extra from the movie Jaws.
So after a lot of research, and finding success (helloooo MAC in Hot Tahiti!) – here are my top tips for finding the perfect red lipstick:
Sounds obvious, but try it on! And that means not on your hands. Try it out on your lips.
Women with fair skin tones (think Nicole Kidman, Naomi Watts, Scarlett Johanssen) usually need red lipsticks with pink undertones. Try Chanel Rouge Allure Laque in Dragon.
Women with warmer skin tones like olive skin (like Salma Hayek, Frieda Pinto or me!) can go for brighter reds with blue undertones. Try MAC Viva Glam 1.
Women with dark skin tones (including Rihanna, or Kelly Rowland) should go for a deep red colour with warm tones. Try Nars Pure Matte Lipstick in Terre De Feu. 
Be bold! Wear your lipstick with confidence!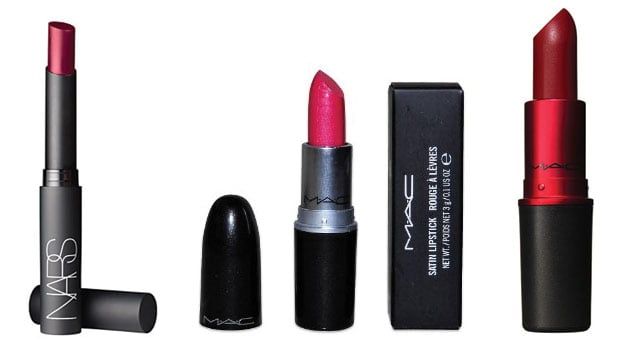 And if you need any more inspiration, here are my top celebrity red lipstick looks: