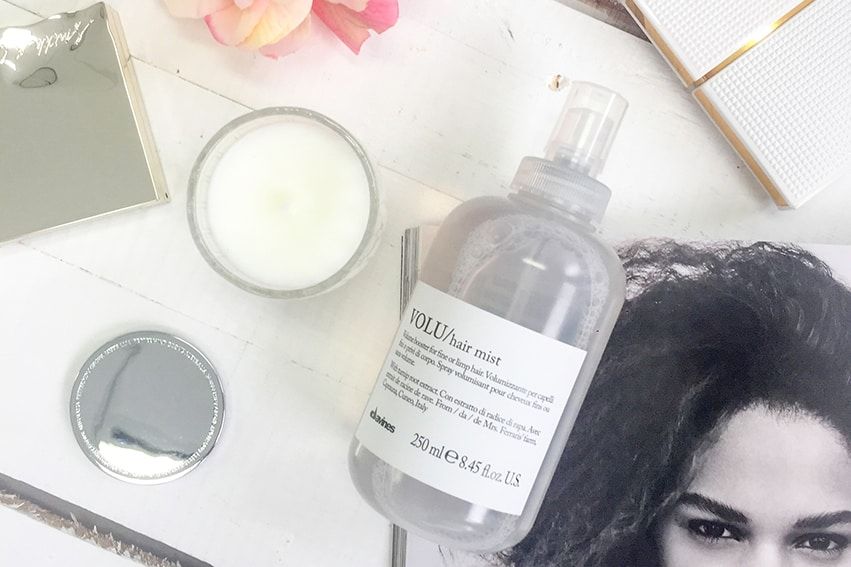 Although we're looking forward to the cooler weather and everything that comes with it (read: cosy days inside, endless cups of tea whilst watching re-runs of Sex and the City and wrapping ourselves in soft scarves), we're not looking forward to how the cooler weather treats our hair and skin.
It's no secret that mind numbingly freezing temperatures can wreak havoc with our locks, but it also makes our usually textured, full and thick hair dull, flat and lifeless.
This year, however, we have made a pact to ourselves that we will do everything we can to prevent and manage the health of our hair so we don't feel the full effects of winter. 
Enter: Davines VOLU Mist
This leave-on formula volumises from the base so it doesn't way the hair down. So many volumising products have a bad reputation for making hair sticky and wet-like but with the natural active ingredients used in Davines' VOLU Mist, hair is left feeling soft, shiny and full. Thanks to its floral and aromatic scent, our hair is also left smelling ahh-mazing.  

What we love about Davines products is their belief in beauty sustainability. In an industry full of chemicals and toxins, Davines believe in products that are non-toxic and eco-friendly. Founded in 1983 in Parma, Italy by the Bollati family, Davines "encourages people to take care of themselves, of the environment in which they live and work, of the things they love". The gentle but highly effective VOLU Mist adds soft volume and texture without the stiffness or stickiness of other products, and they're able to do that with the help of the following natural active ingredients:
Keratin is a filler for split ends;

Panthenol gives moisture and adds shine to the hair;

Turnip from Caprauna (a small Italian village) gives body and volume to the hair

To get Beyonce-like volume in your hair, spray VOLU Mist on the lengths and ends of your towel-dried hair after washing. 
Voila! Your hair can thank us later. 
You can pick up Davines VOLU Hair Mist right here.