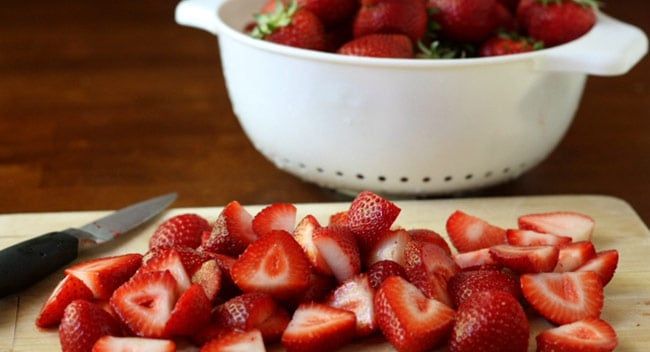 With their ruby red skin and natural, juicy flesh, strawberries are a delicious sweet treat. They are also packed with hidden goodness, including vitamin C, iron and antioxidants – pretty good for under five calories apiece! Try one of these tasty recipes featuring the heart-shaped fruit.
Pimms Pops by Pure Pops

What you'll need:
• 500ml (2 cups) flat ginger ale
• 70ml freshly squeezed orange juice
• 40ml freshly squeezed lemon juice
• 80ml mint syrup
• Kosher salt
• 2 lemons, zested and juiced
• Thin slices of strawberries, cucumber and orange and mint sprigs to garnish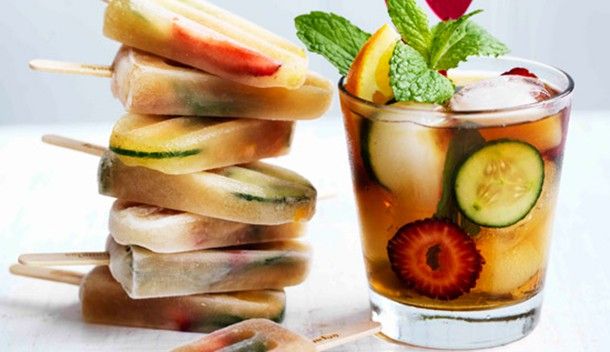 For the mint syrup:
• 100ml water'- 100 grams sugar
• 1.5 cups of firmly packed mint leaves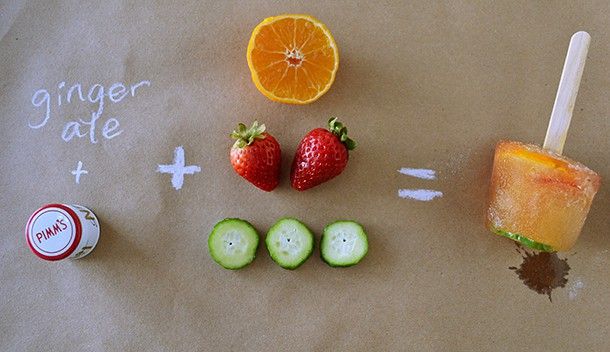 What to do:
For the mint syrup:
1. Combine water and sugar in a saucepan over medium heat to dissolve sugar.
2. Bring to the simmer and remove from heat and set aside to cool.
3. In a separate saucepan, simmer additional water and add mint leaves – stir to submerge and blanch until bright green (20-30 seconds). Drain mint well, squeeze to remove excess water and combine in a food processor or blender with cool sugar syrup.
4. Blend until mint is finely chopped. Strain through a fine sieve and discard mint.
5. You will need only 80ml for the recipe. Remaining mint syrup will keep in an airtight container in the fridge for one week.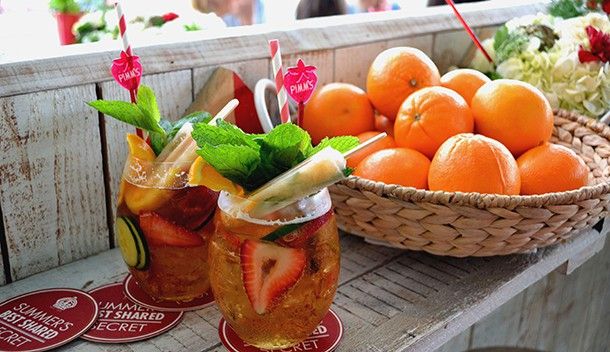 For the Pimm's Pop:
1. Combine ginger ale, orange juice, lemon juice and mint syrup in an ice pop mould.
2. Arrange fruit slices and mint sprigs in moulds.
3. Top with liquid mix and freeze until slightly frozen (approximately 60 minutes).
4. Insert ice cream stick and freeze until solid and fully frozen.
5. Submerge moulds halfway in cold water to remove, pull sticks gently and place in glass tumblers.
Caramelized Strawberry Dipping Kebabs

What you'll need:
• 6 long woody sprigs of fresh rosemary
• 600 g strawberries (roughly 20 fruits)
• 120 g caster sugar, plus 1 teaspoon extra
• 100 g mascarpone
• 25 ml limoncello
• Zest of 1 lemon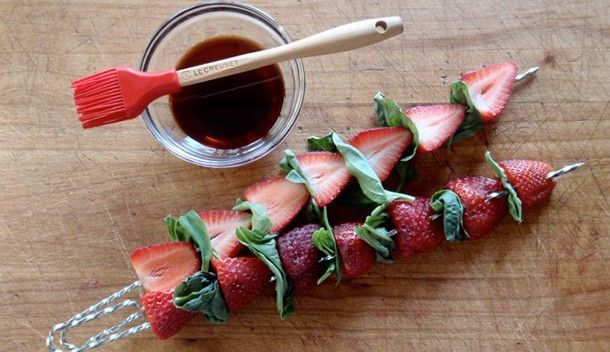 What to do:
1. If you can't get long woody sprigs of rosemary, you can use wooden skewers instead.
2. Strip most of the leaves off of the rosemary sprigs, leaving a 1cm nice tip at the end of each one. Finely chop the leaves from half a sprig.
3. Divide the strawberries between the skewers, lay them on a serving board or platter and put to one side. '
4. Place a pan on a medium heat. Add the sugar and 200ml of water and bring to the boil. Remember that sugar gets really hot and can burn easily so don't be tempted to touch it.
5. Let the sugar dissolve then leave it to bubble away for 12 to 15 minutes, or until you have a fairly thick syrup. Jiggle the pan occasionally but don't stir it. "
6. Meanwhile, mix the mascarpone with the remaining teaspoon of caster sugar. Have a taste and a little more if it needs it. Beat it for a few minutes with a wooden spoon, or until it goes really shiny and smooth.
7. Add the limoncello, chopped rosemary and lemon zest, then mix again until well combined and transfer into a little serving bowl for dipping. "
8. Once the caramel is lovely and golden, carefully pour it over the strawberry kebabs, trying to make sure they're all evenly coated.
9. Again, don't be tempted to touch as the caramel will still be really hot.
10. Leave the caramel to set then serve the kebabs with the tweaked mascarpone on the side for dipping.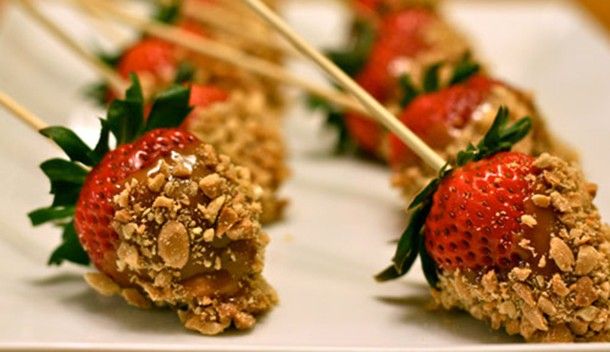 Strawberry Vanilla Bean Jam

What you'll need:
• 900 grams strawberries, hulled and sliced
• 1/4 cup fresh lemon juice
• 1 tablespoon balsamic vinegar
• 1 vanilla bean, split lengthwise
What to do:
1. Combine all ingredients in a large saucepan.
2. Use a large fork to smash the berries to break them up into smaller chunks.
3. Bring the mixture to a boil over medium high heat, stirring frequently.
4. Reduce heat and simmer mixture until thickened, about 1 hour.
5. Skim foam off of the top, remove vanilla bean pod, and spoon into desired storage container(s).
6. If canning, use sterilized jars and boil filled jars for 10 minutes. Canned jam will store for up to one year at room temperature. Jam stored in the freezer will keep for several months. Jam stored in the fridge will keep for several weeks.