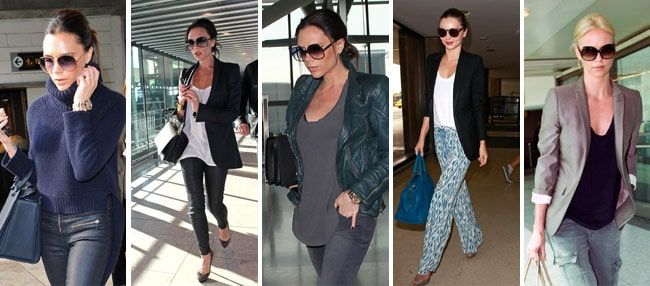 No one looks fresh when they get off a flight, but when you've got paparazzi buzzing around, you're going to want to limit the damage as much as possible!  How on earth do celebrities manage to look so glam at the arrival gate?  We got these excellent tips from a friend who works as a flight attendant, and she should know…
Get your pre-flight prep done
Exfoliate the day before you fly and make sure you slather yourself in moisturiser to protect and nourish your skin. Exfoliation will ensure the best absorption. Make sure you pack a travel-sized moisturiser into your bag  so that you can reapply during the flight.
Stay hydrated
Long flights and recycled air are terrible news from your skin – stop it from drying out by laying off the alcohol, and drinking extra water. For long haul flights, we are talking a litre before flying, a litre in the air and another when you land. Trust us, this works!
Wipe away the journey
Before you disembark, wake up your face and remove smudged make up with some disposable cleansing cloths. We like Kara Deep Pore Cleansing Facial Wipes, $5.95
The bare essentials
Before the seatbelt sign lights up, take your make up essentials to the bathroom – a quick swipe of a red lipstick and eyeliner will work wonders. The brightness of a red lip will distract from dull and dehydrated skin.
Keep your shades on, baby
A couple that we've picked up from Victoria Beckham – shades aren't just to defend against flashbulbs… aviator-style sunglasses will hide tired eyes and dark circles.  An absolute must!  Work an airport chic look with jeans, a t-shirt, bright scarf and your shades. Simple but perfect! Victoria also recently tweeted her favourite travel tip: "…put a layer of baby oil over face.  Protects skin on plane, locks in moisture." We like it!