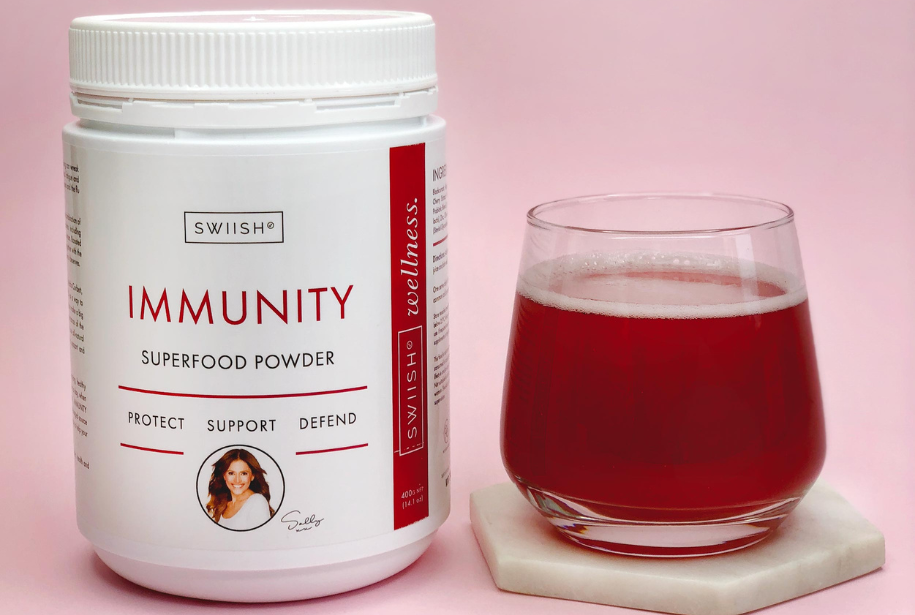 Ready, set, defend your immunity. Did you know modern living can wreak havoc on immunity? Stress, toxins, insufficient sleep, poor diet, adrenal fatigue and hormone disruptors are all common culprits. In addition, seasonal colds, viruses and the flu can also compromise our immunity.
To help support and enhance immune defence we developed this specially formulated super powder. Loaded with scientifically supported ingredients including Astragalus and Ashwagandha, which have been shown to support the immune system. Boosted with additional Vitamin C, rich Blackcurrant, Apple and Acerola Cherry, together with the active ingredients Zinc and Olive Leaf Extract, you can give your body the care it deserves.
Understanding that we need to support and protect our immune system, we have created our all-natural IMMUNITY Superfood Powder to assist in both helping to support immunity and defend against symptoms of cold and flu. Supporting your immunity and staying healthy shouldn't be complicated. Two serves a day, when needed, of IMMUNITY Superfood Powder is a supercharged source of antioxidants, vitamins and minerals to help your body when it needs it most.
WANT MORE? EXPLORE OUR ENTIRE WELLNESS RANGE HERE