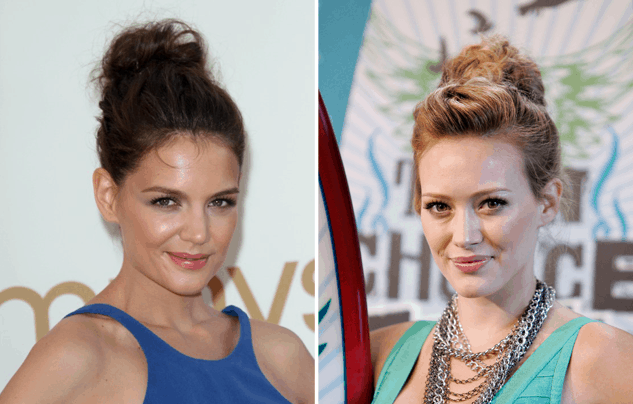 You've found your office party dress; now is the time to find your glam summer hairdo. We've whittled it down to three core catwalk trends, with tips to suit your individual style and face-shape. Start practicing ladies!
1) Messy top knot
The casual top-knot is the most adaptable hairstyle – and this season it's been spotted all over the catwalks (hurrah!). Great for when you're in a rush, in-between washes, or just fancy a fuss-free look.
Rub Schwarzkopf Instant Volume Powder through roots to give a textured look that will help to hold the bun
Brush hair into a loose, but firm, high ponytail and secure; if your hair feels a little flat, gently backcomb the pony. Twist hair and wrap it around itself, pinning to secure
To create a true 'messy' top knot, gently pull at the bun– but make sure the ends stay tucked in for an up-to-date look that will get you through those rushed mornings when you wake up late after your fab party the night before!
Best suited to: Anyone and everyone!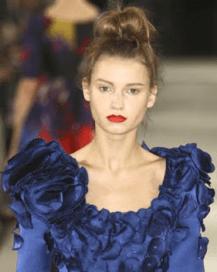 2) The Polished Pony
Poker-straight hair never strays far from the fashion radar – just ask Gwyneth Paltrow. This season sees powerful, clean-cut pony's falling at the nape of the neck, with Marc Jacobs and Nina Ricci just two of the many designers channelling the sleek 'do. Flyaways strictly forbidden.
Prep damp hair with straightening spray such as Lee Stafford Heat Protection Mist. Create a defined parting, then take time straightening individual sections to ensure a poker straight finish
Holding the pony tail at the back with one hand, use your other hand to smooth hair back with a fine-toothed comb to create a sleek finish over the scalp
After tying, loosen some hair from underneath and wrap around the base of the pony tail using a grip to keep in place. Finish off with some John Frieda Serum Spray for glossy, office-to-evening chic
Best suited to: a rounder face. A solid centre parting, and secure straight hair, draws eyes upwards, giving the impression of a longer, thinner face.

3) Boho braids
This solid summer fave popped up repeatedly during fashion week, with Mulberry embracing extreme, piled-high braids (think bird's nest). Take inspiration and try this out on a scorching hot, humid day, to help keep unruly hair in place. Here's how it's done:
Play around with what works for your hair – there's no right or wrong way to braid. And as for where the braids should sit – it's totally up to you. We've seen some celebs like Sienna Miller rocking one across the front of her forehead, and others like Sarah Michelle Gellar opting for one on each side to achieve a more romantic feel.
Start with dry hair, taking small sections at your part, or your hairline, then braid down to the ends. Use a clear elastic band to secure and lightly spritz your braids with a spray gel. We like Herbal Essences Tousle Me Softly Spray Gel. Tuck the bottom of each braid under other pieces of hair to hide the ends.
If you want to achieve the romantic look, slightly tease your hair to help the braid look a little undone. Set with a shine hairspray, such as Argan Oil by BaBylissPRO Hairspray – and you have on-trend hair that will outlast even the most embarrassing office-party dancing.
Best suited to: longer faces. The braided hair compliments naturally longer faces by framing the face with a subtle outline. And the longer the hair, the better!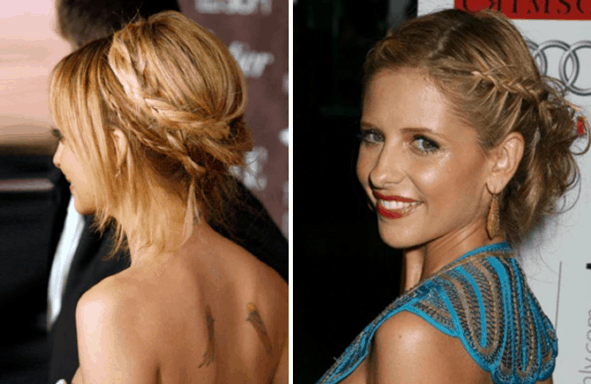 Products
Lee Stafford Heat Protection Mist, $14.99
John Frieda Finishing Serum Spray, $12.95
Argan Oil by BaBylissPRO Hairspray, $19.95
Herbal Essences Tousle Me Softly Spray Gel $6.50
Schwarzkopf Instant Volume Powder, $8.99