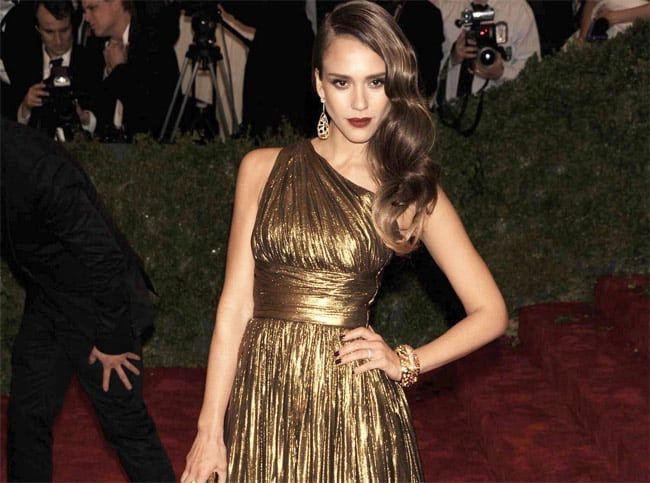 I know the Olympics are over, but we are still seeing tonnes of gold, silver and bronze. This season it's metal mania. Whether it's sequins, metallic leather, sparkling nail polish or metal edge accessories, all kinds of shine and sparkle are fashion essentials.

If, like me, you're a magpie … meaning you're deeply and instantly attracted to shiny things then this trend was made for you. If though this sounds frightening, like you're being asked to dress like a Hollywood Oscar then you'll need to do the mini metal version of this look.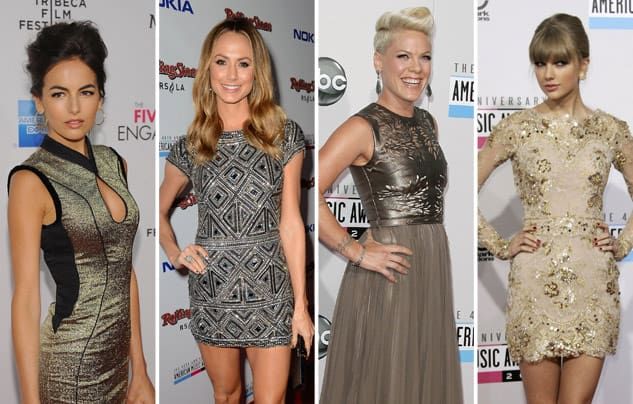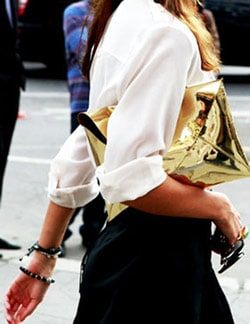 Get inspired, then decide how committed you want to be. We were bowled over by Jessica Alba in her stunning one shoulder gold dress with a dark red lip; and Pink's bronzed laser cut bodice and flowing skirt at the American Music Awards was just gorgeous.  Hair is up and slicked back, earrings are simple … let the shine, well… shine. 
And if you're not sure about gold hotpants quite yet, or if you're looking for an inexpensive way to get on trend, why not look at nails & make up?  Slick on a coat of silver nail polish, bronze shimmer or gold eyeliner for a subtle metallic edge.
A tip though, even if you love this look, all things in moderation.  No one wants to look like a human mirrorball!  Stick to a few things and do them well.  So shoes, bag, accessories, one item of clothing – but don't overdo it… If in doubt, a classic colour with a slight sparkle will do just fine. 
I recently had my best friends 40th and if that isn't the perfect opportunity for a metallic dress then what is? And proof that all good things come in pairs … she wore a silver sequin gown and shone like goddess.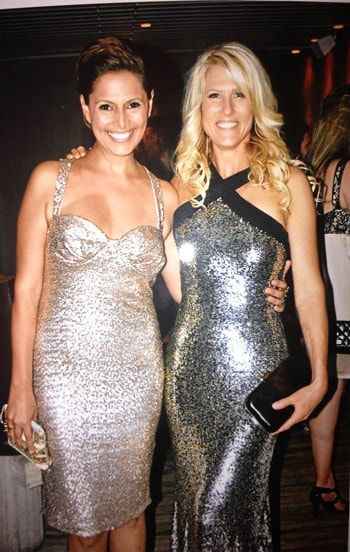 For details on where to get this look, check out the post in My Life, right here.
Where to shop the look:
Top Pick: ASOS have an amazing deal on high waisted stretch cotton denim with overdyed metallic finish – $25.50 http://www.asos.com