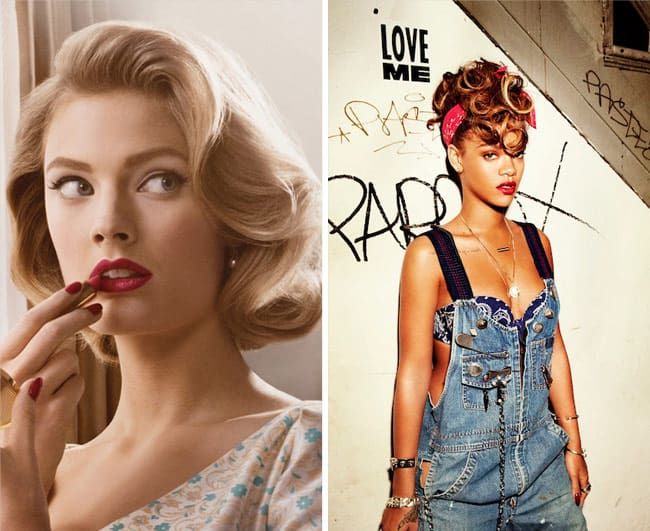 I have a bit of an obsession with Marilyn Monroe. Movie stars from the 50s just exuded so much glamour. They were the originals, and some may argue, the best. I can't tell you how many times I watched 'How To Marry A Millionaire' – and no, not for tips on marrying rich! – but because I loved the style of Marilyn, Lauren Bacall and Betty Grable. They embraced their curves, they wore chic outfits and their hair was styled to perfection.
And it wasn't just the movies either – rock and roll hit the 50s in a big way. The rockabilly music scene hit its stride, and it influenced the style world too.
Still today I lust after vintage pin-up style hair, and so do plenty of celebs – Rihanna, Reese Witherspoon and Eva Longoria to name a few. There are a couple of looks I love the most – vintage side part curls, and the "Rosie the Riveter" – that classic up-do with a bandana. Both of these looks are easy to achieve with a curling iron, bobby pins and hairspray.
Here are a couple of tutorials from one of our favourites – The Cherry Dollface. Nobody does vintage hair better.
Vintage 1950's Curly Hair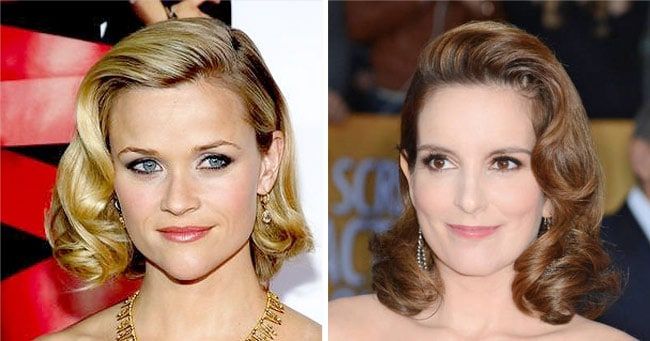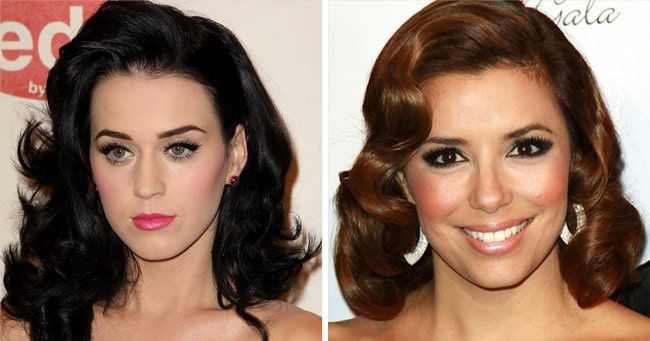 Vintage Pinup Bandana Up-Do