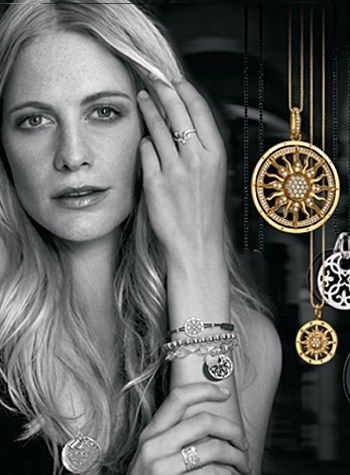 Inspired by designs from Moorish culture, with 3 kinds of precious metals plus Poppy Delevingne as the face, we're in love!
Pure silver, silver plated in yellow gold and silver plated in rose gold – or tri-colour, as it's called – is what's hot for 2013 at Thomas Sabo. You know I'm a little jewellery obsessed (putting it mildly!). Luckily I can indulge that obsession with this new collection. With golden suns, bright turquoise, and luxe stones, this collection will be on every fashionista's hit list. And having brand ambassador Poppy Delevingne on board is the perfect way to capture the spirit and earthy glam of the collection.
The Golden Silver Collection, featuring the 'Special Addition' line, is available online and in-store at Thomas Sabo.