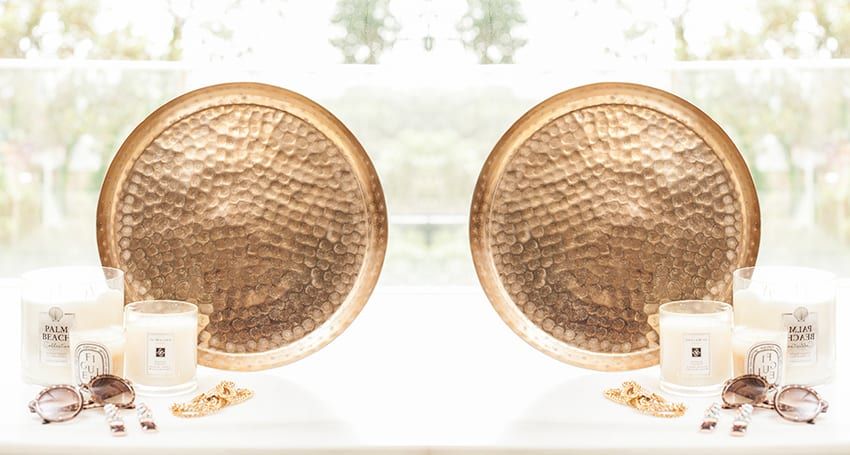 Say hello to my latest obsession – The Rivington Gold Platter.  This timeless, Gasby-esque piece is the opitome of opulence but fits smack bang into our favourite category – luxe for less. High fives all round.
I must admit, my living room décor is already made up of shiny metallic objects (it's possible I have a problem). But as soon as I laid eyes on this gorgeous tray, it had already made the cut (by far!). I've used it to hold a collection of candles, but it's equally gorgeous when displaying your favourite jewelry, or to serve up a round of cocktails for the girls. And like all good things, it even makes a statement standing all on its own. 

SHOP THE RIVINGTON GOLD PLATTER HERE!  But make sure you're quick.  This one's only available in our May shop!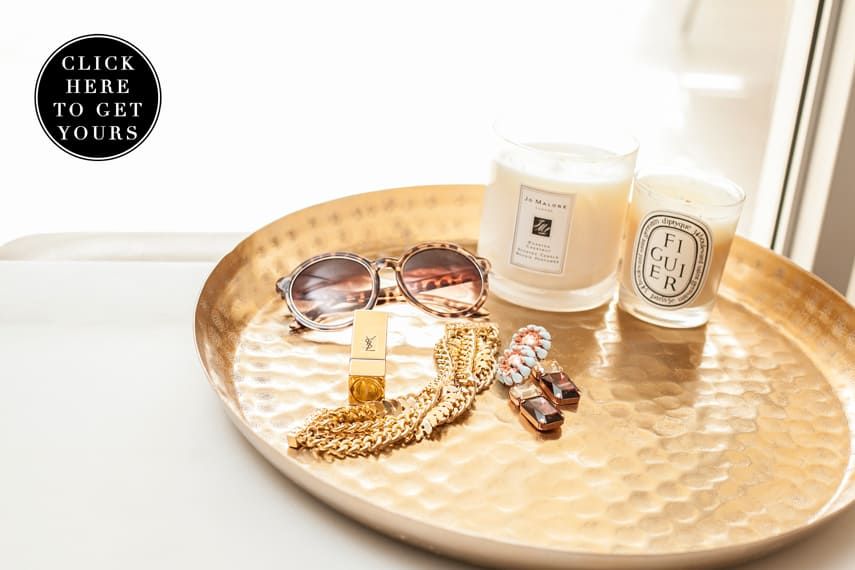 Check out these amazing styling ideas…