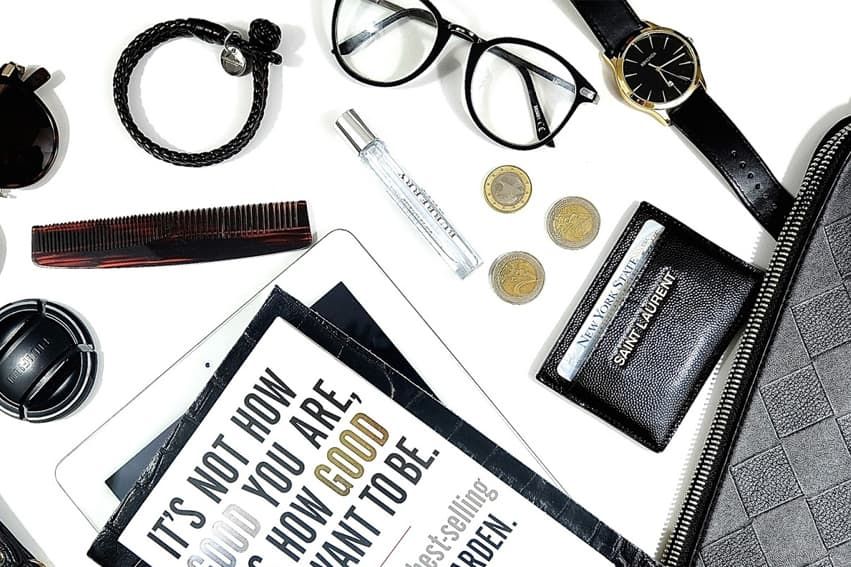 Hands up if you want to save $2880 a year without realising it?
You can bet your bottom dollar that even our hands are firmly in the air! You know that at SWIISH we are all about living a luxe for less lifestyle. We want to look good, we want to feel good and we want to do it at an affordable price. We're all about bang for buck, and sharing savvy tips across every part of the lifestyle spectrum from fashion to beauty to food to homewares and beyond.
Christmas and the holiday season will be here before we know it and it's always the one time of year that wallets are constantly open and money seems to fly out of our hands. So we got the team together at SWIISH HQ and asked them what their favourite hacks are to save money and some of the tips are soooo good that we're going to start adopting them ASAP!


Whilst the initial outlay of purchasing a good machine with all the bells and whistles can be expensive, it pays itself off in no time. If you're someone who buys a coffee every single day, that's $1500 a year spent on caffeine, compared to a $300 machine. Not to mention the good that it does for the environment to make your coffee at home!


We use an app called Acorns that is connected to our debit cards. It's designed to round up any purchases we make to the nearest dollar (you could have it set to round up to whatever you like though). For example, if we buy lunch for $9.50, $9.50 of that goes to the café, and 50 cents goes into our Acorns account. Then the money we're saving goes into an investment portfolio. After 12 months, this can add up to over $2880! It's spare change that we don't even realise we're missing. Download Acorns here.


Similarly to Acorns, this is stashing away spare change but like we used to do in the good old days before technology took over haha! This is a little trick we do that has saved us quite a bit of moula over the past few years. Every time we get a $5 note, we simply pop it into another part of our wallet that we don't use very often. Over time, the $5 notes pile up and we have quite a nice stash of extra spending money that goes straight to our shoes fund haha!


We rarely go anywhere without a drink bottle, which doesn't sound like it would save us much money, but we swear it does! Think about all those times that you're desperate for a drink of water and the only place near you is charging $4.50 a bottle. Pretty much highway robbery, right?! We spend $30-$50 on a good drink bottle (our favourites are here) and always have it filled up in our handbag so we're ready to go.


This isn't necessarily a trick but more of a mind game. We don't know about you, but anytime we have large notes in our wallets (like $50 or $100 notes), we hate breaking them, especially if it's for a $3.50 coffee! Because of that, we try to carry as many larger notes as we can and then play a game with ourselves to not spend it. You're much more likely to buy a packet of chewing gum for $2 if you have a $5 note, rather than a $50 note, right? Sounds crazy but we swear it works!
Do you have any hacks for saving money? Please let us know so we can expand our shoes fund immediately haha!