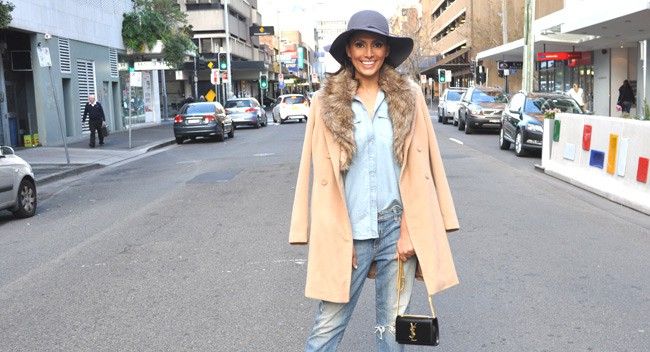 It only seems like days ago (or perhaps it is more like years) that I was telling my mum how dorky it is to tuck in your shirt. Now it's one of the easiest ways to turn an outfit from nothing to chic in a second. Of course, like all things fashion, it's not as simple or straight forward as it sounds – there's an entire catalogue of ways to work a tuck!
Here are the basics.
The Front Tuck
This one draws attention to your waist with a tuck that hangs loose at the back. Make sure to wear a great belt so that the attention is worthy. Loose shirts and sweaters always work best with this look.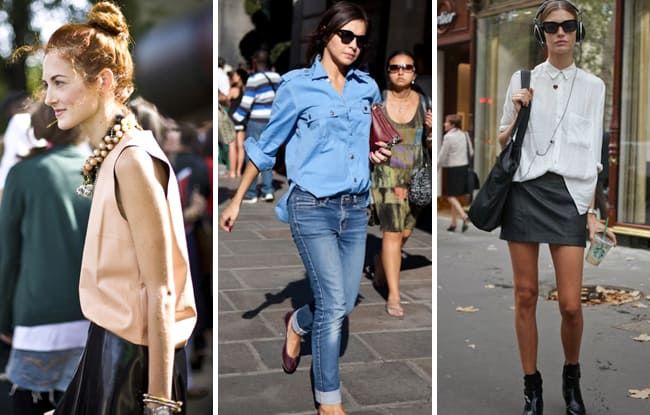 The Full Tuck
Tuck your shirt in all the way round for a look that's clean and casual. A cool tip is to raise your arms over your head to release just the right amount of fabric. Looks great with shirts, tees and even light sweaters.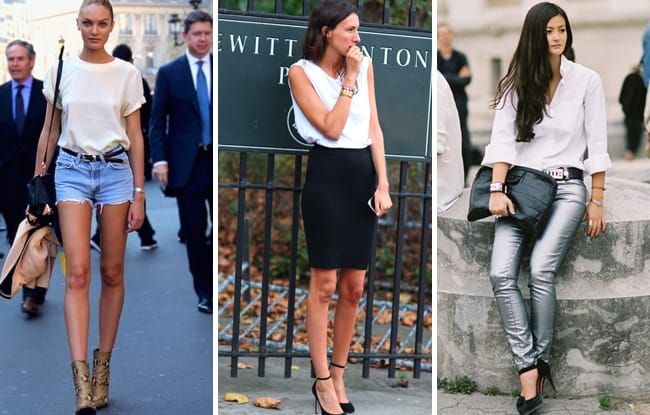 The Half Tuck
This is my personal favourite, I remember seeing it on David Beckham first and I thought … well lets just say I thought all kinds of things that I probably shouldn't repeat here. Anywaaaay, this one is v v popular with the fash pack. 
Simply unbutton your shirt from the bottom until you hit the waistband of your trousers/skirt/shorts. Tuck in the buttoned side and leave the other side loose.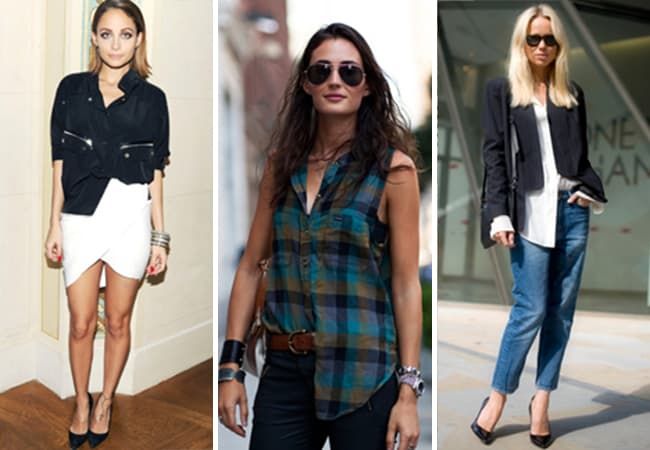 Check out our swiish gallery for more inspiration on how to pull off the tuck!