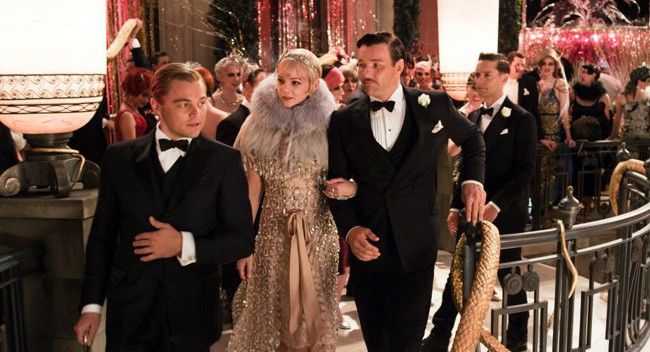 Glitz, glamour, sequins, feathers. Just chic, chic, chic. With Baz Luhrmann's take on the F. Scott Fitzgerald classic, The Great Gatsby, hitting our screens next year, romantic, prohibition era styling is firmly in the spotlight. Drop waist dresses, sequins, feathers and metallics all get a work out. And what a big work out it will be.
The buzz surrounding the movie is dictating what is going to be THE trend of 2013 and the movie hasn't even been released yet! We've seen Gatsby style on the runways and it's already filtering through into chain stores (Lovisa have an entire dedicated collection!).  This is one trend we want you to get a jump on – trust us, it's going to be dazzlingly big!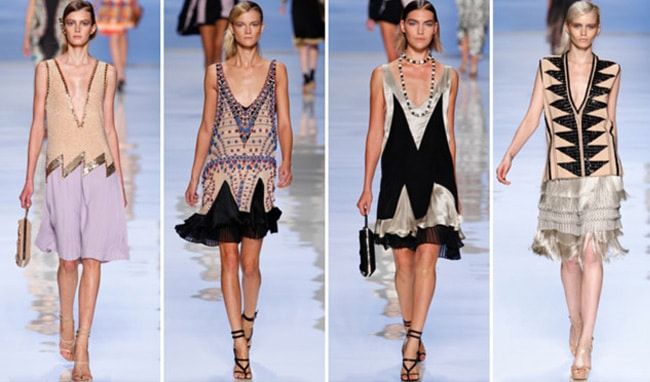 Gatsby style will cover everything from dresses, tops, coats, jewellery, headpieces, beauty and even homewares!  You'll find ways to work it into your weekend wardrobe, throwing a sequin jacket over jeans just to hit the markets or working an embellished headband into your work attire for a dash of 20s bling.
To avoid looking like an extra from the film, our advice is to balance out the look – throw a blazer or structured jacket over the top of a sequin dress. For accessories, opt for simple strappy sandals and a clutch.
Here are a few of our favourite pieces for inspiration:
Milly Sequin Tank Dress – Forever New, $79.95
Staple The Label Foiled Pleat Drop Waist Dress – The Iconic, $109.95
Feather Capelet – Topshop, $130
1&20 Blackbirds sequin clutch – The Iconic, $39.95
Shop the look at Zara, ASOS, Topshop, Forever New and The Iconic.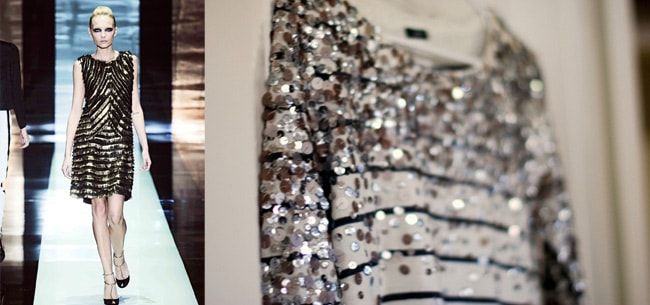 Let luxe fabrics and the detailing of your outfit take centre stage. Get in on the Gastby trend early, ladies, and roar like the 20s!