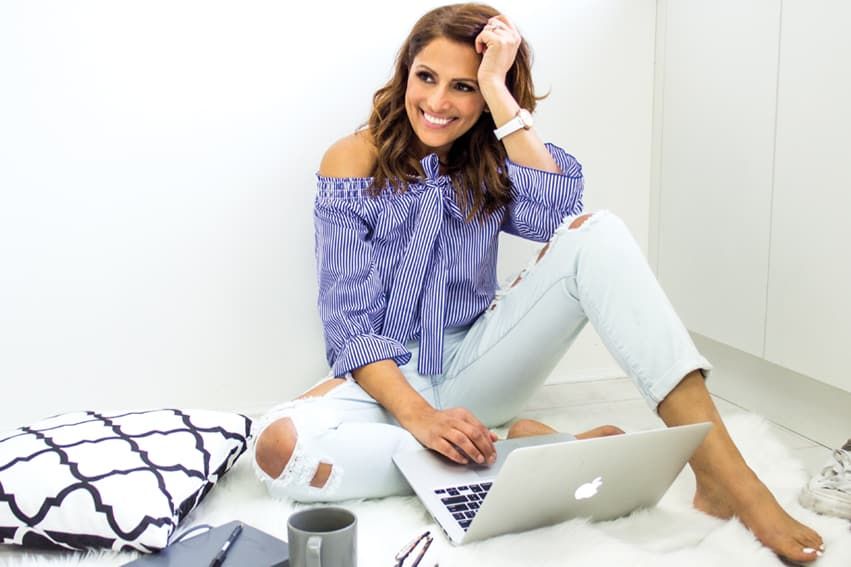 One of the questions I am often asked is "what do you wear each day?" and in all honesty, it just depends on the type of day I'm having, whether I'm in the office, or at home, and what I have on. But I get it, I want to know what other women are wearing too and I love having a stickybeak into other people's wardrobes (please tell me I'm not the only one!).
When I'm planning my outfits and deciding what to wear for a typical workweek, it all comes down to two main factors that remain consistent every single week. The first is a timeless and classic accessory, which builds the foundation for all of my outfits. My accessory of choice has always been a watch and my favourite is anything by the magnifique French brand, Michel Herbelin (I have quite the collection now!). From the stunning French design to the reliable and smart Swiss technology, I really can't fault a thing. Because of the brand's consistently gorgeous design, I know that whatever watch I choose to wear will pair perfectly with any of my outfits.
The second thing I do before the start of each week is plan out all of my outfits. Yep, all of them! Every Sunday evening, I check the weather app and my diary to map out the outfits that I'm going to wear for the next five days. I then put the selected outfits in a separate part of my wardrobe so everything is super organised.  
It might sound like a funny thing to do, but having these two things in place makes my life sooo much easier every single morning. It saves so much time when I'm getting ready, getting the kids sorted and ready for their day, and it also ensures that I don't always revert back to jeans and a tee.
So you can have a little stickybeak into my wardrobe life, I thought I would show you how I style my favourite Newport Connect Watch for my Monday to Friday life. Not only does the white band guarantee it looks fab with anything, but the Swiss technology keeps me updated with my schedule thanks to the alert function.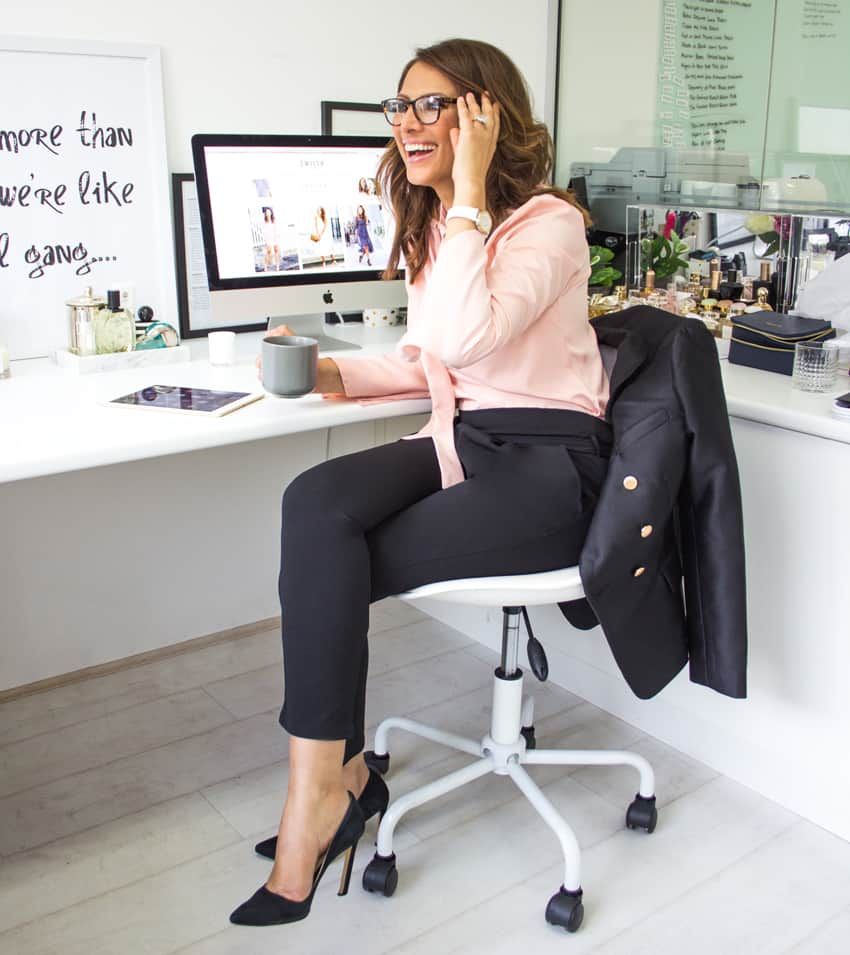 When I can, I schedule meetings for Mondays. I'm not sure why but it makes me feel so productive and sets me up for a good week. Aircon chill is a real thing and because I'm usually in offices all day, I wear my favourite black pants, a gorgeous blouse and I always take my black blazer.
My Newport Connect Watch works so well with these pieces and it even tells me when I need to leave for my next meeting! It syncs with my phone and vibrates when I need to head off. Genius!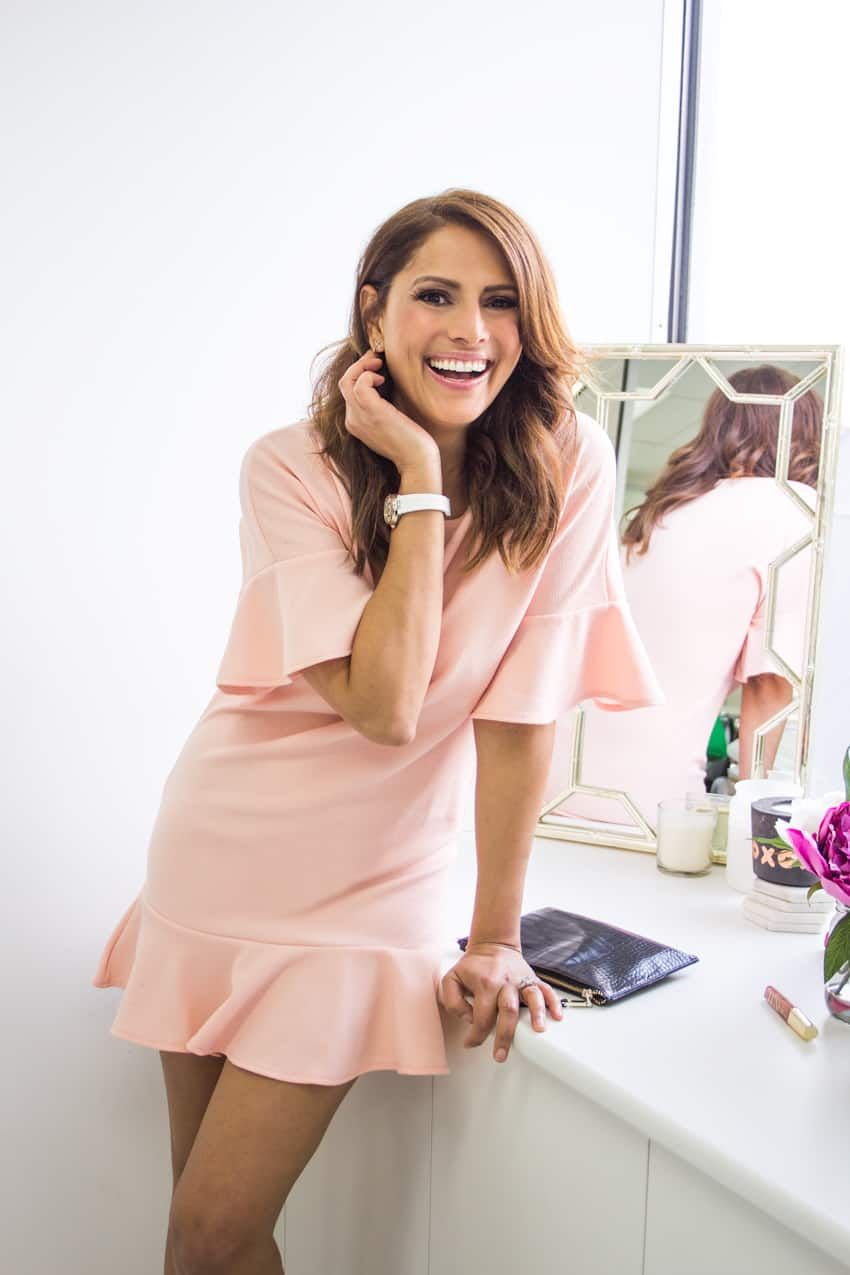 I have an industry event on, so I'll wear my new favourite LPD (Little Pink Dress) and heels. I love how the white Newport Connect Watch pairs so perfectly with the blush tones of the dress.  The watch really completes the outfit, particularly as the ruffles on the dress complement the French style of my watch so well.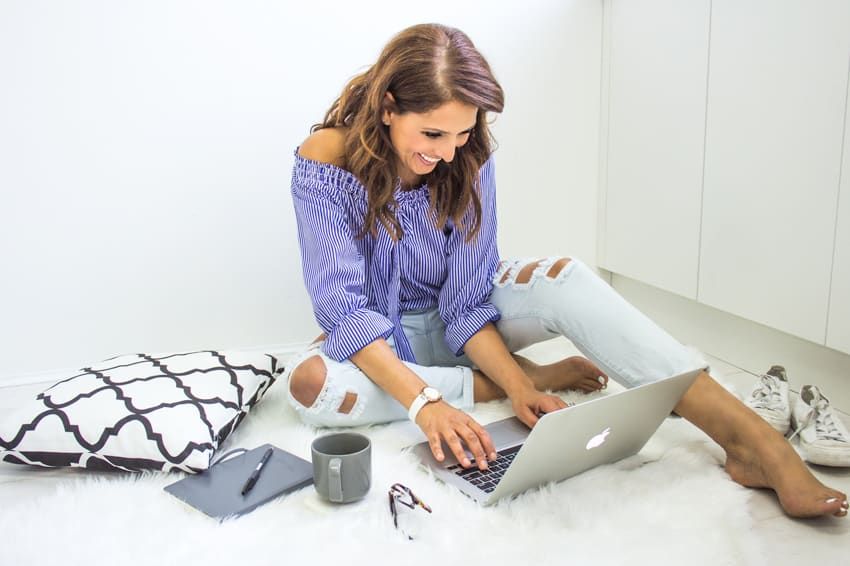 I have a low-key afternoon today and don't need to head to the office so I'm working from home in comfy boyfriend jeans, a cute off-the-shoulder top and sneakers. So I don't get a bad case of cabin fever, I usually do a few laps around the park and then head to my local café to grab a piccolo latte. My Newport Connect Watch is just like having my own personal trainer 24/7 because it tracks how many steps I'm doing and if I'm reaching my daily steps goal. Gotta love that Swiss technology to keep me accountable!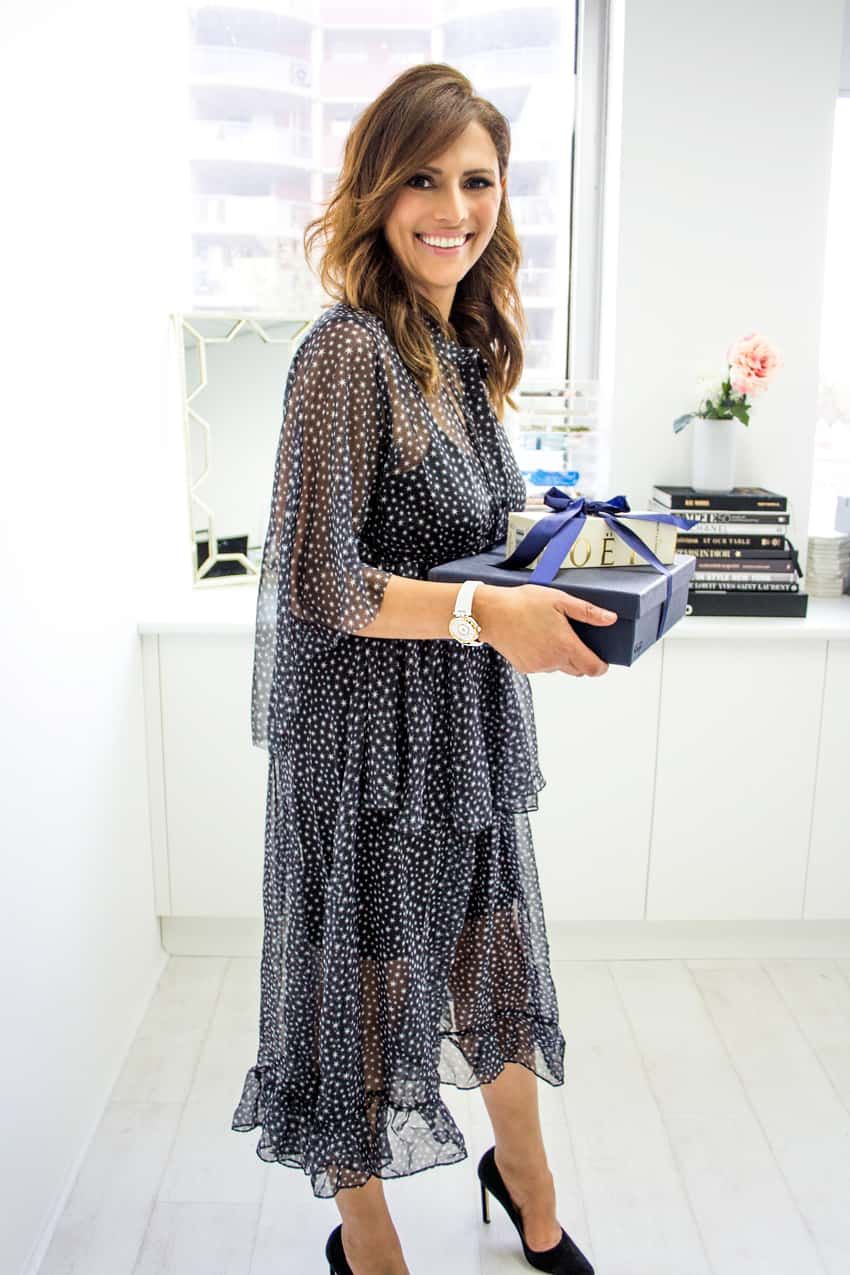 I'm heading out to dinner with my besties tonight so something flirty and fun is in order! I can't go past a stunning sheer dress and the white stars in this dress match perfectly with my Newport Connect Watch.
One of my pet peeves is having my phone on the table during dinner because I want to be 100% present with my friends, but I can't bear the thought of missing an urgent call. With my Newport Connect Watch though, I don't need to worry because the watch vibrates when I'm getting a call or text.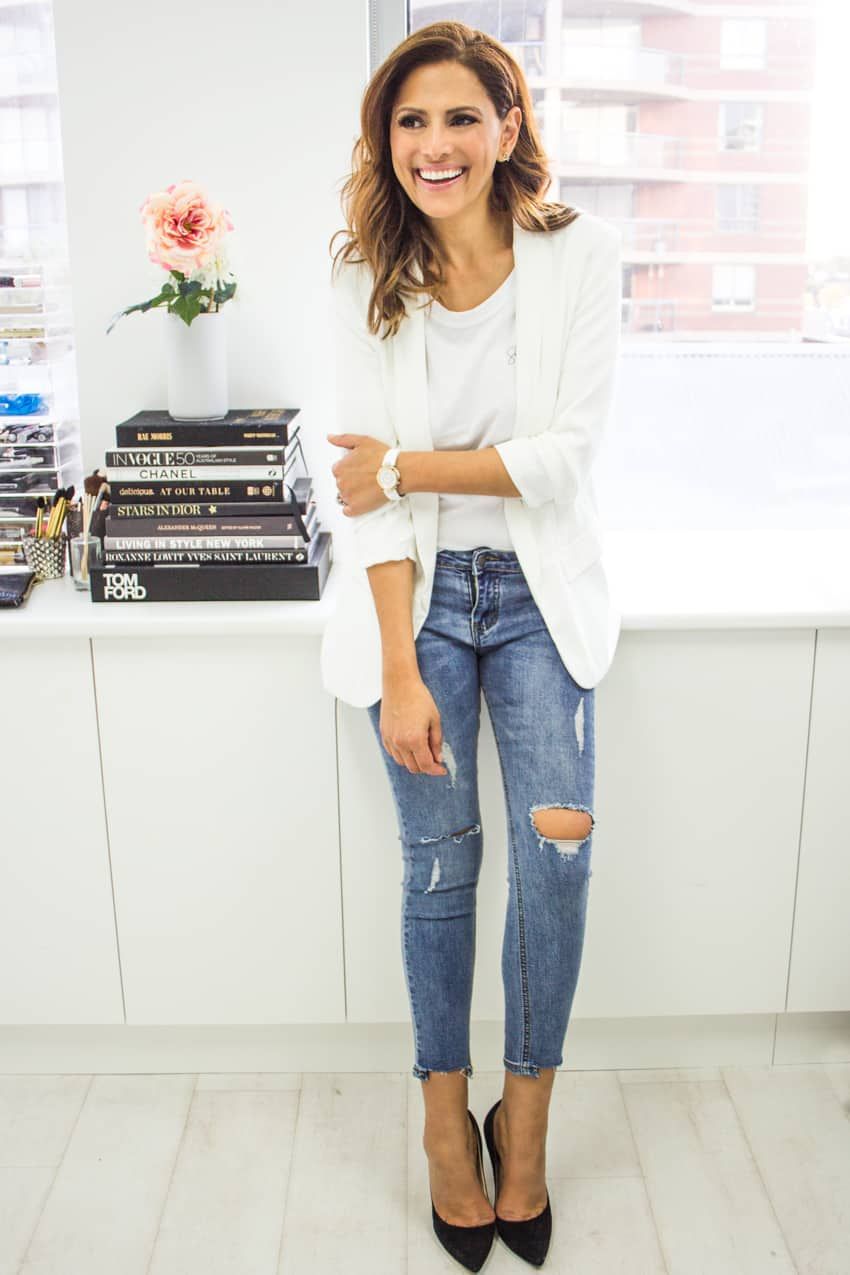 Yay, it's Friday! I've gone for a mix of fun and business with the ultimate casual Friday look: denim jeans, a white tee, a white blazer and of course, my trusty white Newport Connect Watch. It's all about white at this time of year!
So there you have it! Five days of outfits with my favourite Newport Connect Watch from Michel Herbelin. I honestly can't say a bad thing about it and I certainly couldn't imagine living without its Swiss technology and French style. It's a big oui oui from me!