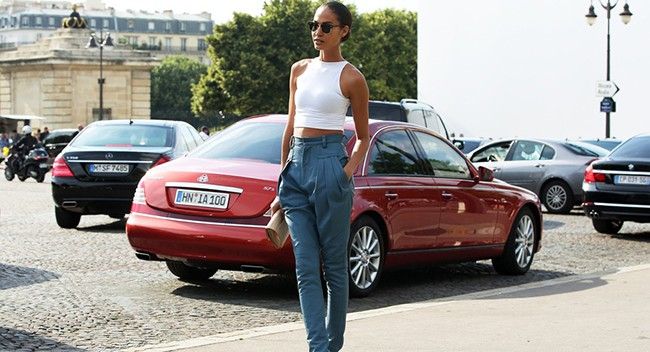 Many fear the midriff top and I don't blame them. The thought of exposing your stomach is scary, especially after you've been indulging in delicious food and drinks during the holiday season, but fear not! Everyone can wear midriff tops if worn the right way.
Our swiish masterclass will help you to stop wondering and start wearing. We've got all the tips you need to be rocking a midriff in no time. 
Firstly, the easiest pairing of a midriff top is with a skirt. Full A-line skirts and loose maxis are your best picks for curvier body shapes. The volume of the full skirt gives you that classic hourglass shape, drawing the eye down and making your waist appear smaller. For those who want to show off their curves, opt for a high waisted pencil skirt. You'll be sure to turn heads with your killer body.
High waisted shorts are another great piece to pair with your midriff top. Match frayed denim cut-offs with a long-sleeve, lightweight sweater to avoid exposing too much skin.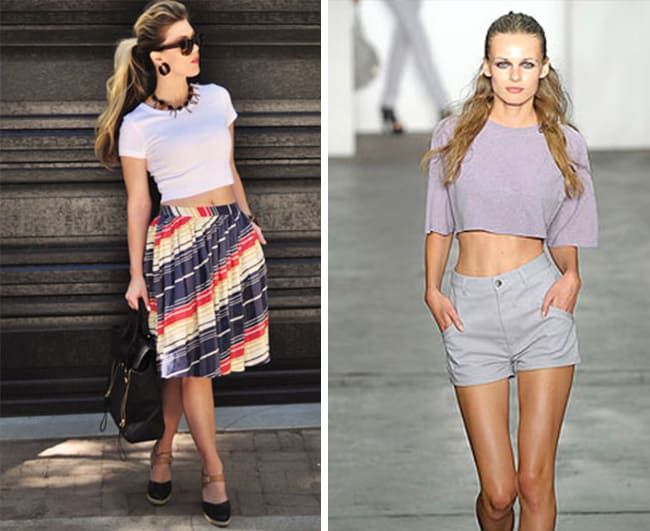 Pair your midriff top with matching bottoms. This is such a huge trend and looks amazing. I love this look particularly with tropical prints and a neutral wedge heel. Or take a leaf from Katy Perry and opt for a strong graphic print.
For those of you who aren't comfortable showing off too much skin, wear your crop over a tight top. This is also great for the cooler months. Toss it over a form-fitting maxi for a tiered dress effect or drape it over a chiffon blouse as a quirky accent. 
You can also wear your midriff under an all-in-one, like overalls or a playsuit.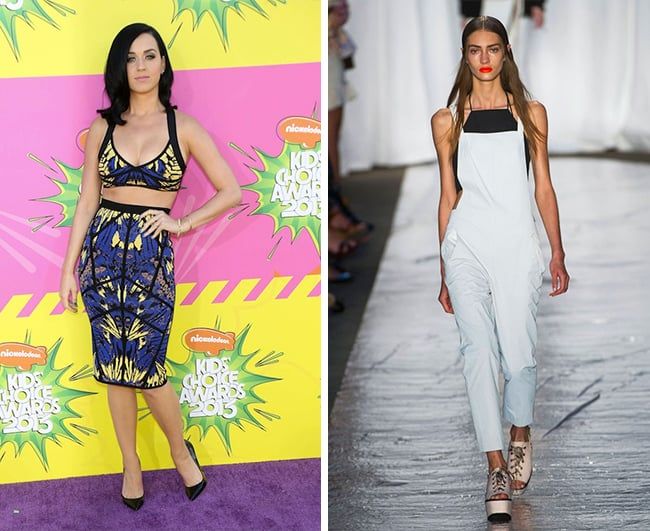 Our top swiish tips to rocking the midriff top:
Don't bare too much skin. You want to show a hint of skin, not your whole body. Make sure you feel comfortable and confident before leaving the house.
Tie it up. Take a full-length top you already have and just tie it up. This gives you maximum control over the length of the crop and creative freedom when it comes to how you wear it.
It doesn't need to be tight. A flouncy midriff top is a fun take on the trend and looks super chic.
For more inspiration check out our gallery: