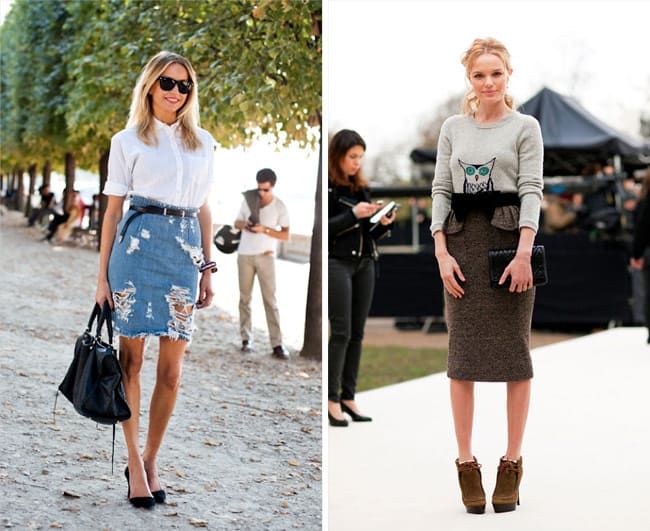 Pencil skirts have long been a wardrobe staple of mine. Every time I find myself standing in front of my closet thinking that I have nothing to wear, I reach for a pencil skirt. There are so many ways to style them, especially given the vast range of lengths, fabrics and patterns that they come in.
And not just that – the best part about pencil skirts is that they flatter every type of figure, no matter what your size. Add a soft silk blouse or denim shirt for day, or a sequin tee and a pair of sky-high stilettos for night, and pow – you're glam and good to go.
Mix it up with pencils in prints, stripes, neons or block neutrals. To avoid the librarian look, try styling your skirt with t-shirts tucked in, and a statement necklace.
Celebs can't get enough of the pencil skirt either – Jen Aniston, Blake Lively, Kim Karadshian, Beyonce, Miranda Kerr and Victoria Beckham are just a few of the many who have embraced the pencil.
You know what else we love? Pencil skirts are easily found at affordable prices – you can shop the look at ASOS, Zara, Sussan, David Lawrence, Target and Mix Apparel.