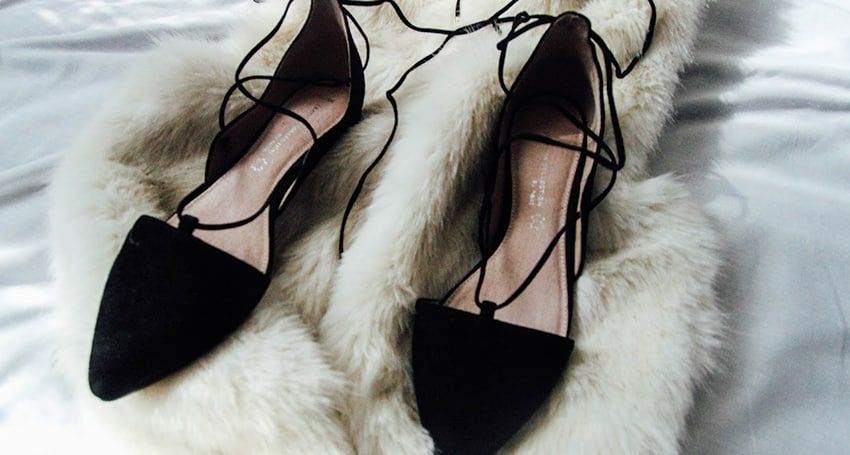 Those who know me well know I live for the highest of high heels! But there are times when a heeled shoe isn't the most practical of options. And if you're a bit of a busy bee, you won't stand for a shoe that'll slow you down! Plus, the latest offering of flats this season are so chic that I just can't resist.
Yep, trendsetters the world over are trading in their glamorous pumps for a style that just oozes effortless cool.
Need a little more convincing?  We've sought out the best new styles that go way beyond your standard ballet slipper.
Pointed Flats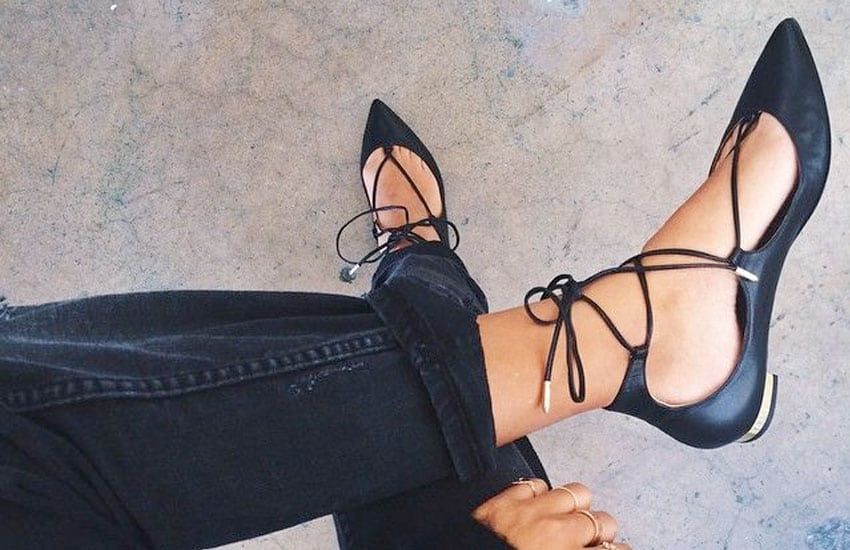 Pointed flats are perfect for adding a bit of feminine flair to an outfit when you don't feel like wearing heels.  Strappy, lacy, shiny, studded…. There are so many options to choose from!   These are perfect paired with a nice shirt and your favourite pair of skinnies.
Moccasin Style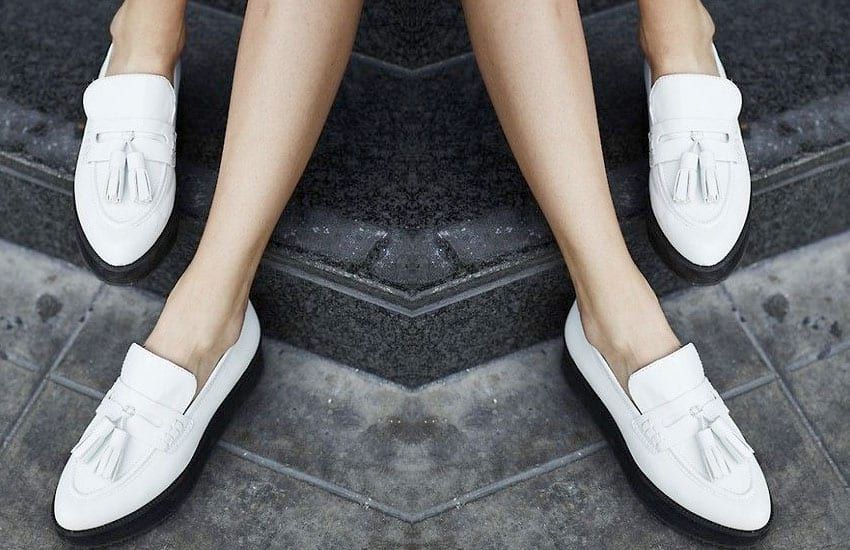 Talk about comfortable chic.  This super soft style is perfect for everyday.  Wear this style with your jeans rolled up at the ankle so you can show them off. Opt for a more tailored pair to dress them up, or wear in super soft leather for casual chic.
Brogues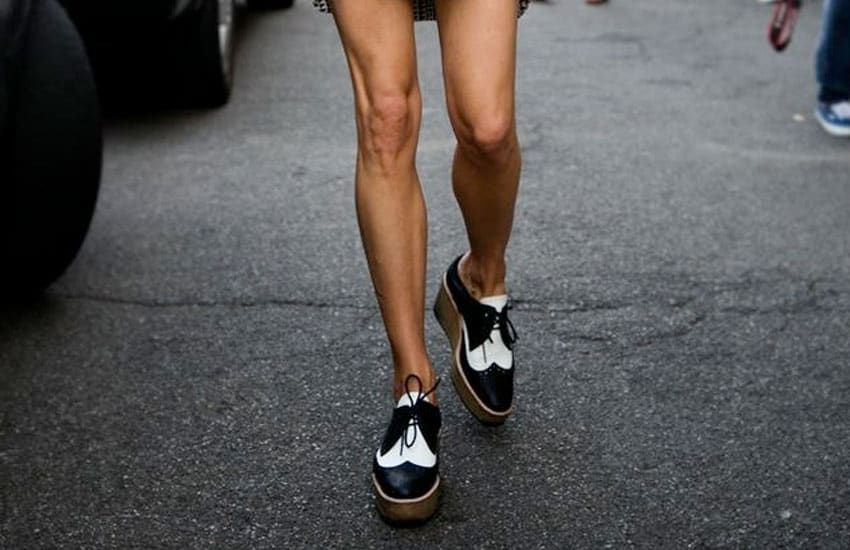 Brogues are definitely the new 'it' shoe around town.  Celebrities like Taylor Swift, Olivia Palermo and Miranda Kerr have all been seen sporting this style through the streets.  I love this style with a pair of ripped jeans for that perfect 'old school cool' kind of look, or pair with a skirt for a flirty feminine feel.
Flat Mule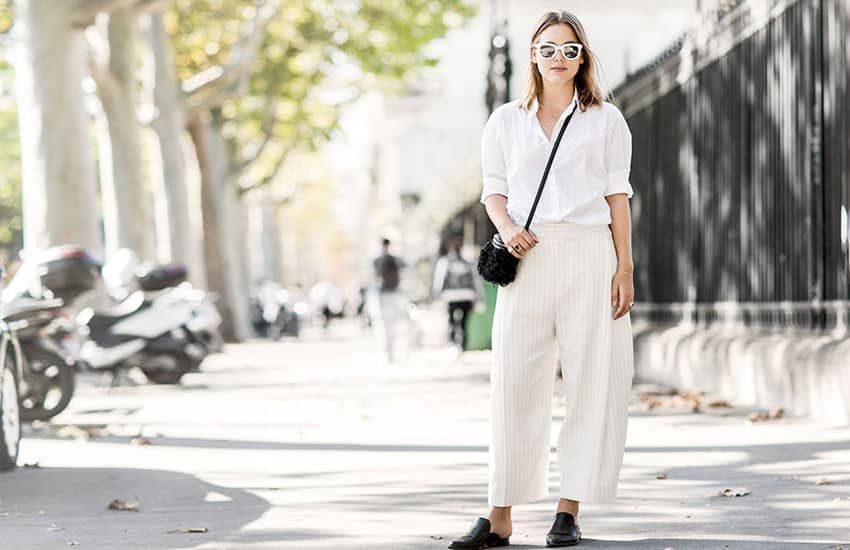 Sick of always having to wear heels to work?  Well then, you need to get yourself a pair of these.  These stylish shoes go with just about anything.  They're also sure to fit the dress code. Double win!
Loafers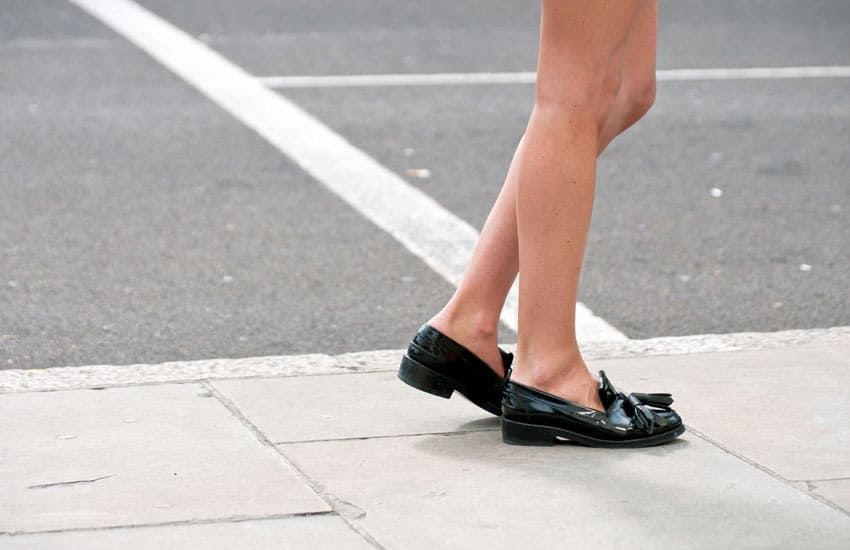 Loafers are back – big time!  For a casual version, look to the loafer take on slippers. Comfy, cool and so stylish. Even Chanel is coming out with a few new versions for Spring 2015! I'd better start saving…
So many styles to choose from, so little time! Luckily, we've picked out some of our favourites to help make the choice a little bit easier…
Little Munchkin Flats – ASOS, $50.00

Stuart Weitzman Hampton Handwoven Moroccan Raffia Laceup – David Jones, $375

Witner Tower Flats – The Iconic, $69.95

ASOS MIA Flat Shoes – ASOS, $69

Slipper Loafers – AMORINA, $99.00

Sling Backs – ASOS, $36.00

Nevada Ankle Wrap – BILLINI, $29.95

Luma Leopard Mules – ALDO, $35.99

Mock Up Moccasins – ASOS, $36.00

Meadher Jimmy Lace Up Brogue – David Jones, $332.50

Billini Vanity Nude Suede Flat – The Iconic, $169.95

Therapy Ezard Flat – The Iconic, $59.95

ASOS MILE END Pointed Mules – ASOS – $59

Slipper Shoe – RAVEL, $59.00
Need a little extra inspiration?  Check out our SWIISH style gallery…