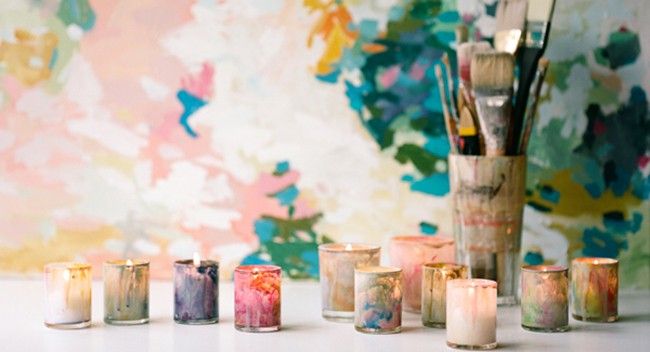 I love candles. Who doesn't? They add so much atmosphere to a room, not to mention the many delicious scents – fig, jasmine and vanilla are some of my faves. I like to add a persona touch, however, and that is to place candles in votives that I have decorated myself. It's soooo fun, easy and affordable to DIY.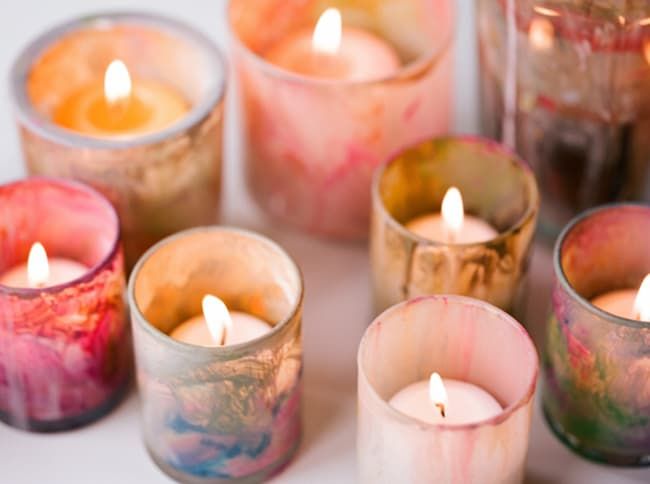 Here's how: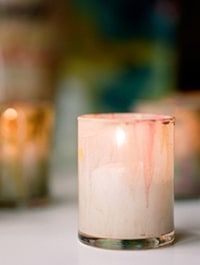 What you'll need:
• Clear glass votives
• Pastel paint (look for acrylic glass paint. This will withstand the heat of the flame and last longer)
• Brushes
What to do:
1.Get the votives ready to paint by washing and drying them extremely well.
2.Dab some paint onto your brush and begin paining the instide of the glass. I find the best colour combinations are similar tones in the same colour range.
3.Continue to paint until the entire inside of the glass is covered. A little tip for you, let loose and dab blobs or paint here and there, then run your paintbrush down the inside of the votive. Experiemnt to see what you like best and what works for your home décor.
4.Allow to dry, then place the votives wherever you deisre – bedroom, bathroom, loungeroom, as a table centrepiece, wherever!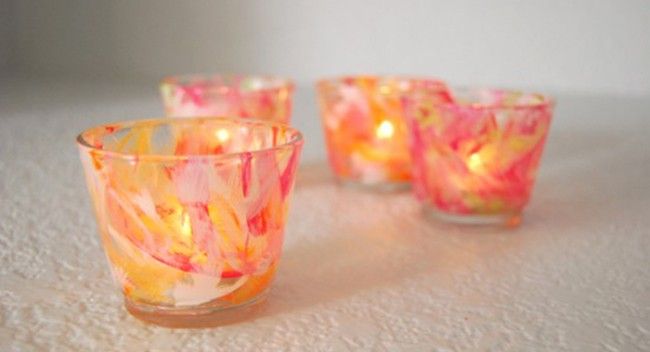 You can experiment with other colours and textures to your taste. Glitter is another favourite of mine and looks amazing.