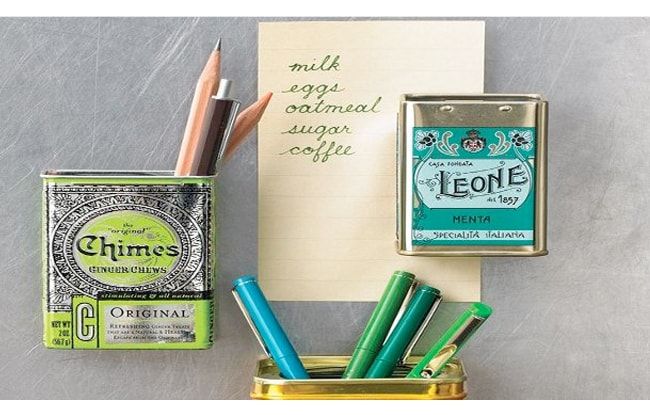 Need a handy place to store your stationery or other small goods but want something cute as well as conventional? 
Me too. That's when I discovered this cute but also smart idea… DIY magnet containers – they're a good looking addition to your fridge door and don't take up any precious bench space.
They're also a perfect way to make use of old containers and tins you have floating about. Luckily for me, my mum has a heap of these stock-piled at home, but if you don't personally have any, then hit the op shops and antique stores. They have loads in stock and as a bonus, they already have that rustic, vintage appeal that tins gather over time. Look for the old spice and tea tins – they tend to have really cute designs on them.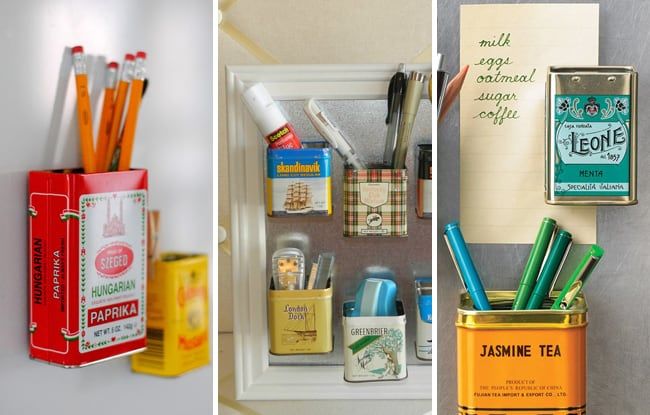 Ok so you've got your tins but not sure what to do with them now?
First off, make sure your tins are clean and ready to use. Then simply glue a small, powerful magnet inside the back of the tin with super glue, let it dry overnight and then your tins are good to go. Too easy!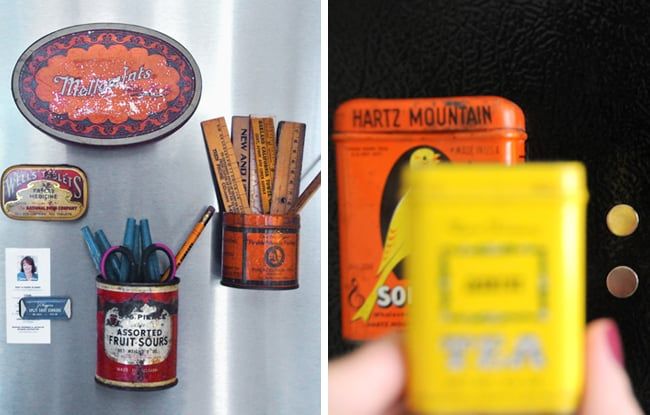 Tutorial adapted from Martha Stewart