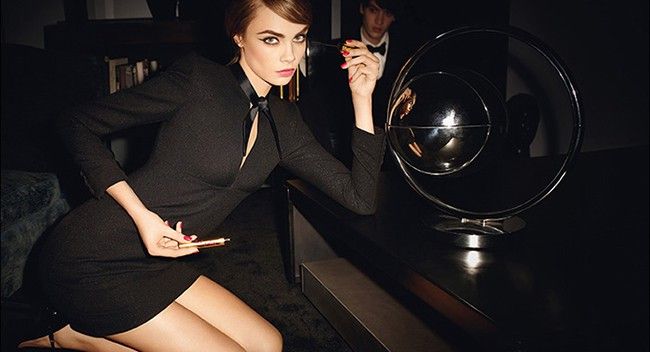 I know what it's like – you're heading straight from the office to drinks / dinner / a date / a party and you don't have the time (or your gigantic make-up bag) to scrub off the day's makeup and reapply from scratch. This happens to me on a regular basis, rushing between the Seven studios and the swiish office or the playground with Annabelle, and then out again. Well, I come bearing good news – there's no need to anyway!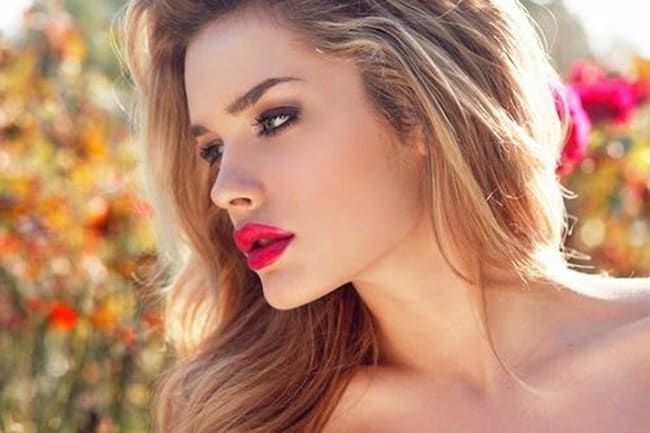 1. Wintry Days & Wintry Nights
Match your makeup to the season and make the most of the chance to rock paler shades and a perfectly pallid complexion. This look is all about flawless winter skin; just follow these steps to tweak your makeup so there's no need to redo when the day's work is done – you can head straight out and hit the town! Here's our tips on getting Anne Hathaway's day-to-night makeup.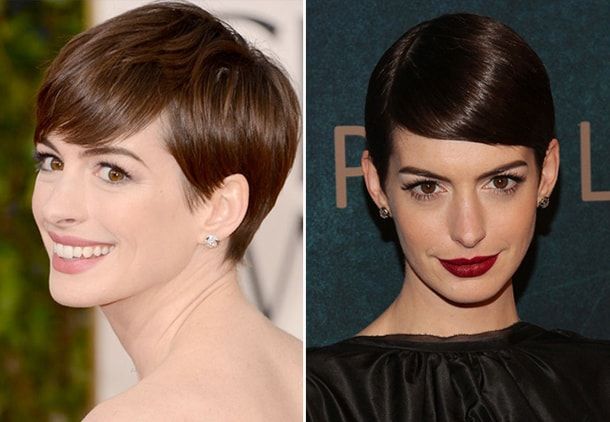 For Day…
Apply an even layer of foundation over the face for an absolutely impeccable flawless finish. We used M.A.C's Studio Fix Fluid, $49.00 for an even, matte coverage. Opt for a creamy shade that matches your skin tone. No need to choose a shade darker than your own for this look, we're aiming for pale and dreamy.
Add mascara, but not too liberally. The aim is to draw attention to the eyes whilst still maintaining a natural look. Similarly, add a light layer of warm, light pink blush – just enough so that it looks like the crisp winter air has brightened your complexion.
Apply a peachy, nude lipstick. We love Maybelline's range of Colour Sensational lipsticks because they're creamy, shimmery and come in gentle and subtle shades. Their shade Coral Crush, $16.95, is perfect for this day look.
For eye shadow, nude shades, light brown shades or deep pink tones would suit this look best.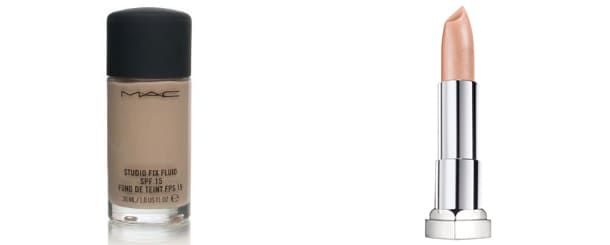 For Night…
Add a thick layer of liquid eyeliner to glam up your look for night-time wear. We love Australis Liquid Liner, $10.95, – it's an affordable basic that's easy to apply for neat and bold lining.
Replace your nude lip with a deep shade of intensely red lipstick. Our pick is M.A.C's Red Russian lipstick, $36.00; it's just so lush and sexy!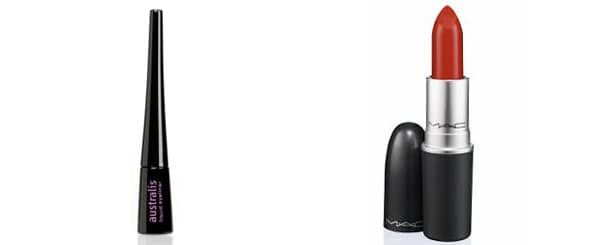 2. Day Bronze To A Deep Smoky Night
A bronzed face is perfect to brighten up your day look, but if you want to transform this for evening simply alter it by darkening the shades of what you're already wearing. We've got you covered on how to achieve this bronzed-beauty face.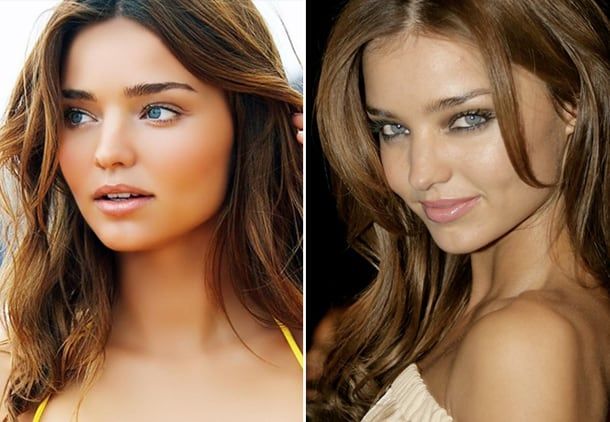 For Day…
Keep your complexion bronzed and sunny by choosing a foundation with warm tones.
A liquid bronzer will add shimmer and depth. A quality bronzer is vital for this look – it's the founding element! We love Clinique Face Bronzing Gel Tint, $36.00, because although it's lightweight, it adds a decent amount of colour and shimmer.
This one is a great beauty secret. Mix an illuminator into your foundation to give your skin a radiant, dewy glow. We recommend YSL Touche Éclat, $40.00, it just adds such a gorgeous shine!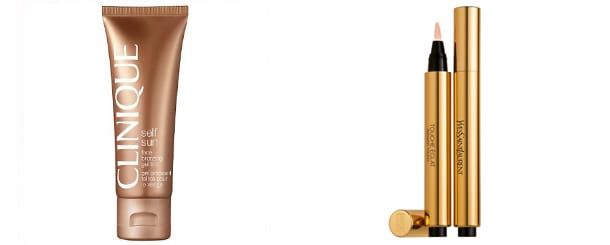 For Night…
Apply thick layers of mascara for irresistible sultry eyes
Use different shades of brown shimmery eye shadow for a bronze smoky eye. This is a bit of a twist on the classic smoky eye which traditionally uses colder blacks and greys. It's a bit different and is great if warmer tones suit you better. We recommend using the Body Shop's Shimmer Cubes, $40.95. It's a quality product but it also offers four different shades in one, so you can have a complete multi-layered look with the one product.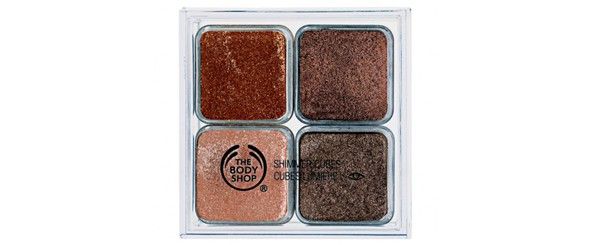 3. Raw Beauty Day to Girly Night Out
This day-to-night transition is ideal for the girl who doesn't want heavy makeup during the day but still likes to dress-up when the occasion calls for it. Follow the steps below for simple yet feminine day-to-night makeup.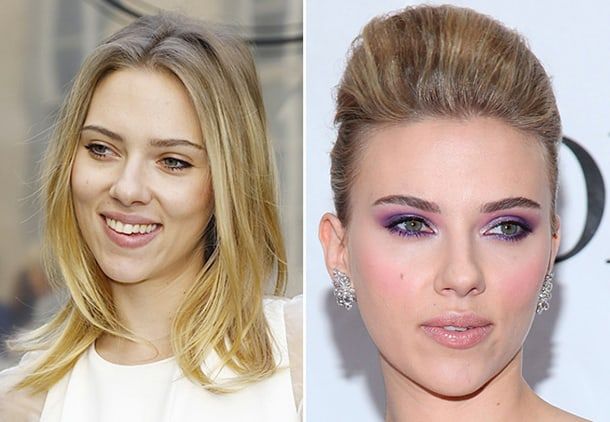 For Day…
BB cream has been getting a lot of attention lately and there's a reason for it! It's perfect daytime makeup because of its coverage and protection. We recommend Garnier's BB Cream, $13.95. It's a light and healthy foundation that hydrates, evens skin tone, corrects blemishes, boosts glow with vitamin C and is SPF 15. Instead of using a whole bunch of products you can just using this one! Talk about a multi-tasker!
Use mascara, this is a makeup must even for a pared back look. We recommend Elizabeth Arden Beautiful Colour Lash Enhancing Mascara, $24.00, because it's great at defining individual lashes and lengthening them.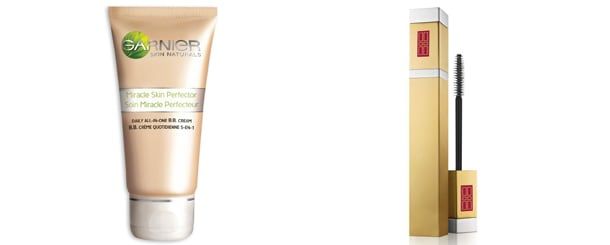 For Night…
Add some shimmery light pink eye shadow to your daywear makeup. This adds a lovely, subtle touch to the great foundations you've already got – perfect for a girl's night out! We've been loving Covergirl Eye Enhancers 4-Kit Shadows, $13.95. It comes with four shades in a very small compact case so it's excellent for when you're on the go. This range has a great sparkle to them too, very suited to fun nights out
Add a bright light pink shade of lippy to complete the perfect girls' look! We'd go for a shade like Revlon's Super Lustrous Lipstick in Porcelain Pink, $21.95.