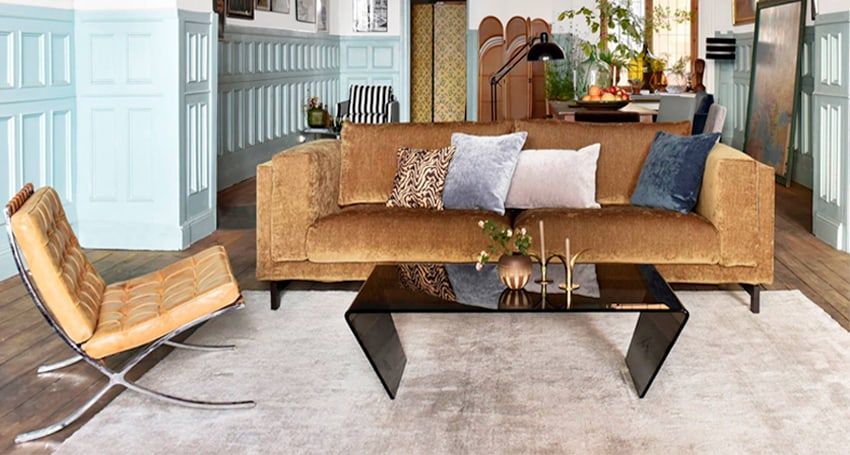 We love IKEA.  Who doesn't?  It's affordable, functional and modern.  But from time to time we wish we could give our pieces a little makeover to keep them looking … well, a little less IKEA and a little more unique.  Anyone else agree?
The great part is, transforming your IKEA furniture is actually easier than you think!  We spoke to our good friend, stylist and interior designer Juliet Love about how making modifications to your IKEA furniture can help to completely transform your home. The best part is that it can be as simple as new covers or decals, or new legs for your furniture.  All it takes is a few simple tips and tricks but you'll be suprised at just how impressive the results can be.
Here are some of our favourite ways to turn your IKEA furniture from fine to FAB in no time…
BEMZ

Bemz sells removable, machine-washable fabric covers made from natural fibres for IKEA furniture including sofas, armchairs, dining chairs, headboards and cushions. They offer 180 different fabric designs. Yep. 180. There's also plenty of inspiration to be found on the website, and you can even order up to 5 free fabric samples to help you choose before you buy.  Check out their website here.
MYKEA

Mykea make peel and stick decals for the most popular kinds of IKEA furniture. They are made from high quality vinyl and are easy to apply.  Juliet recommends using these if you're looking to change up the look of your furniture, as they can easily be removed without damaging your furniture.  There are plenty of designs on offer, which can totally change the look of your furniture.  Check out their website here.
O'VERLAYS

O'verlays are lightweight, decorative fretwork panels that come in different patterns and sizes. They can be painted and attach easily to IKEA furniture, including the popular Malm, Rast, Pax, Expedit and Lack series'. O'verlays give an instant update and invoke a bit of a European feel to the furniture.  Check out their website here.
PRETTY PEGS

If your IKEA furniture looks a bit boring and sterile, Juliet suggests replacing the legs on your sofa or bed with a set of customised colourful legs. Made from solid ash wood, the Pretty Pegs are custom made and hand crafted in Sweden after each order is placed. There's even a design that looks like Lady Gaga's heels might have inspired it!  Check out their website here.
If you need more inspiration or are interested in some more home styling tips, make sure you check out Juliet Love's website.  It's filled with amazing styling tips along with a whole lot of other handy hacks.