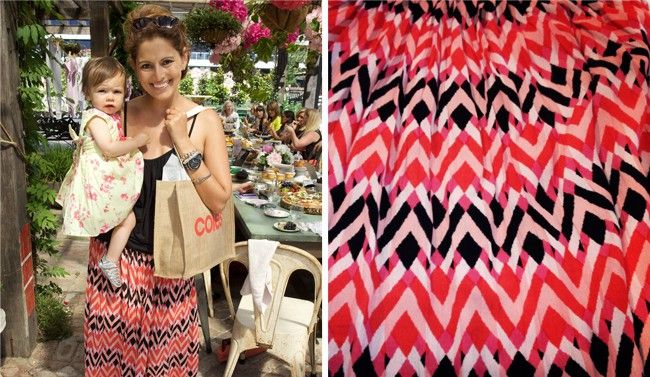 A few days ago, I went along to the re-launch of the Coles Baby & Toddler Magazine.
It was an afternoon tea held at The Grounds of Alexandria in Sydney, hosted by my gorgeous Channel 7 colleague, Melissa Doyle. Cathy Freeman was announced as the new Coles Baby & Toddler Club ambassador.
I absolutely love Cathy; she is so lovely and down to earth, and although she is quietly spoken, comes across with so much inner strength.
I am wearing a Mister Zimi skirt, with a simple black singlet and sandals to go with it.  I love the colours of the skirt, bright, summery and it works the chevron trend perfectly.