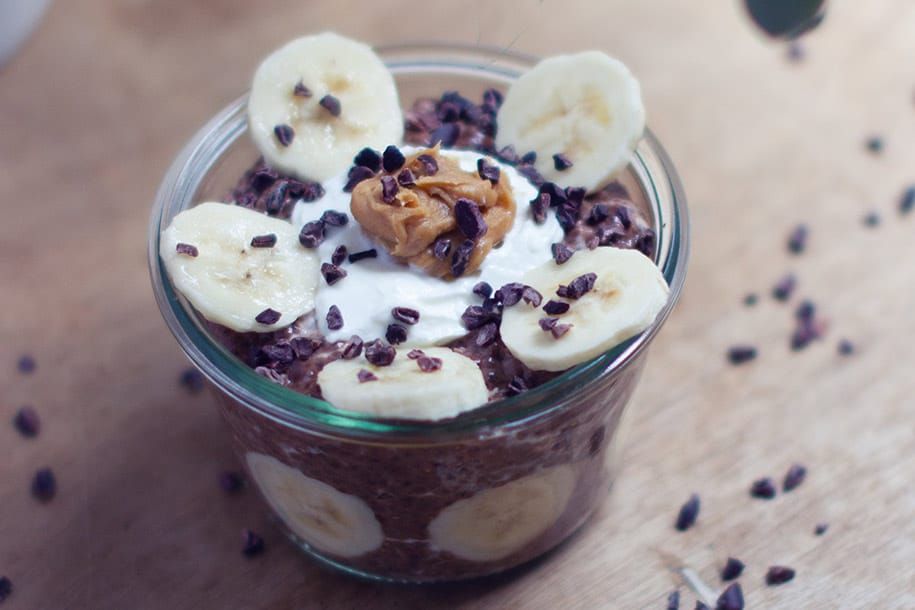 It's safe to say we're a little obsessed with TikTok's baked oats right now (seriously, they're genius). But our OG love is, and will always be, coffee. So combing the two to create Coffee Baked Oats just made sense. This one is a must-try.
COFFEE BAKED OATS
Dairy-free / Refined Sugar-free
Serves 1
INGREDIENTS
¼ cup hot water
½ cup oats
½ tsp baking powder
½ banana, mashed
2 tbsp almond milk
1 tbsp peanut butter
2 tbsp maple syrup
Toppings
1 tbsp coconut yoghurt – or yoghurt of choice
1/2 banana, sliced
1 tsp dark chocolate chips or cacao nibs (optional)
1 tsp peanut butter
METHOD
Preheat oven to 180ºC.
Combine Beauty Buzz and hot water in a cup. Mix to combine to make a coffee shot.
In a small baking dish, mix the oats, baking powder, banana, milk, coffee shot, peanut butter, and maple syrup until combined.
Bake the mixture for 25 minutes, or until cooked through.
Allow to cool slightly before serving. Top with toppings to serve.
WANT MORE? CHECK OUT OUR RECIPES SECTION AND OUR BOOKS FOR MORE NUTRITIOUS TASTY MEALS.