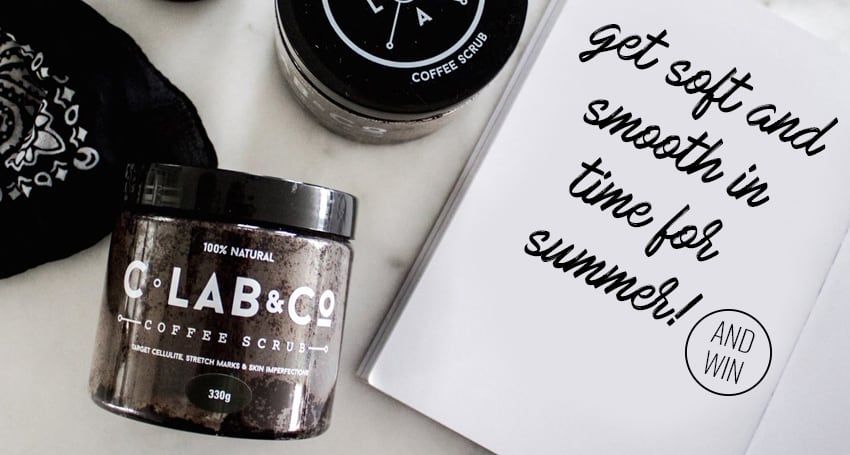 If you love your beauty boosting, cellulite reducing, delicious smelling coffee scrubs, then we have some EXCITING NEWS for you guys.  Thanks to C Lab & Co, SWIISH is GIVING AWAY 50 amazing coffee scrub products to our loyal SWIISH readers.  
We first tried C Lab & Co coffee scrubs early this year and since then, we've been totally hooked.  Not only do they smell A-MAZ-ING (especially the coconut coffee version!) but they also have a tonne of incredible beauty benefits.  In fact, we love it so much that on top of giving away 50 free products, we will also be stocking it in our SWIISH online store.
Yep!  Come December, we will have four fabulous C Lab & Co products available for purchase in the beauty section of our online store.  Choose from the Coffee Scrub 100g Bag, the Coffee Scrub 330g tub, the Coconut and Coffee Scrub 100g bag or our personal favourite, the Coconut and Coffee Scrub 330g tub.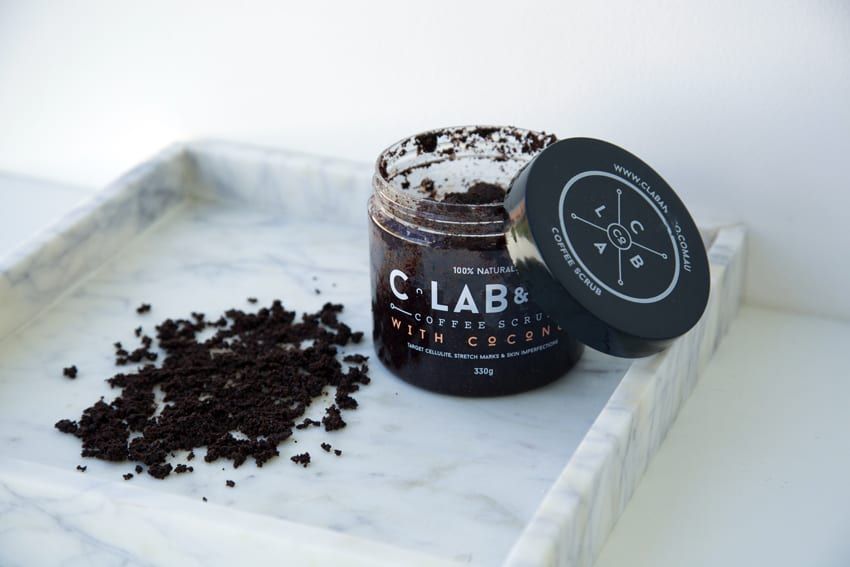 During winter, tight clothes, dry air and a general lack of sunshine can leave your skin looking less-than-glowing, to say the least.  We also tend to eat more and move less, which can cause toxins to build up under the skin and accentuate the appearance of cellulite.  Yep, we've all been there…
While this might be fine when we're covered in clothes, I think we can all agree that pale, dried out pins are sooo not ideal for the beach.  Luckily for us though, these effects are totally reversible – all you need is the summer skin magic formula, which includes a) extra fluids and veggies (super green smoothie anyone?!) b) a great fake tan and c) a high-quality coffee scrub.  
Made with freshly cracked roasted and ground coffee, almond oil, citrus oil, sweet orange oil and sea salt, C Lab & Co coffee scrub only contains rich, active ingredients (unlike some other scrubs that use fillers like sugar).   It's also super gentle but still leaves your skin feeling sooo soft and smooth.  Plus, you'll notice your skin has a fresh, youthful glow that you can't get by simply moisturising.    
Another reason we've been choosing C Lab & Co is because it's actually designed to make your skin look tighter and younger.  This is because the coffee beans are brewed in a special way, which allows them to retain their natural oils and caffeine.  These are the exact properties that can help to reduce the appearance of cellulite and scars.  Now that's what we're talking about – bring on the bikinis!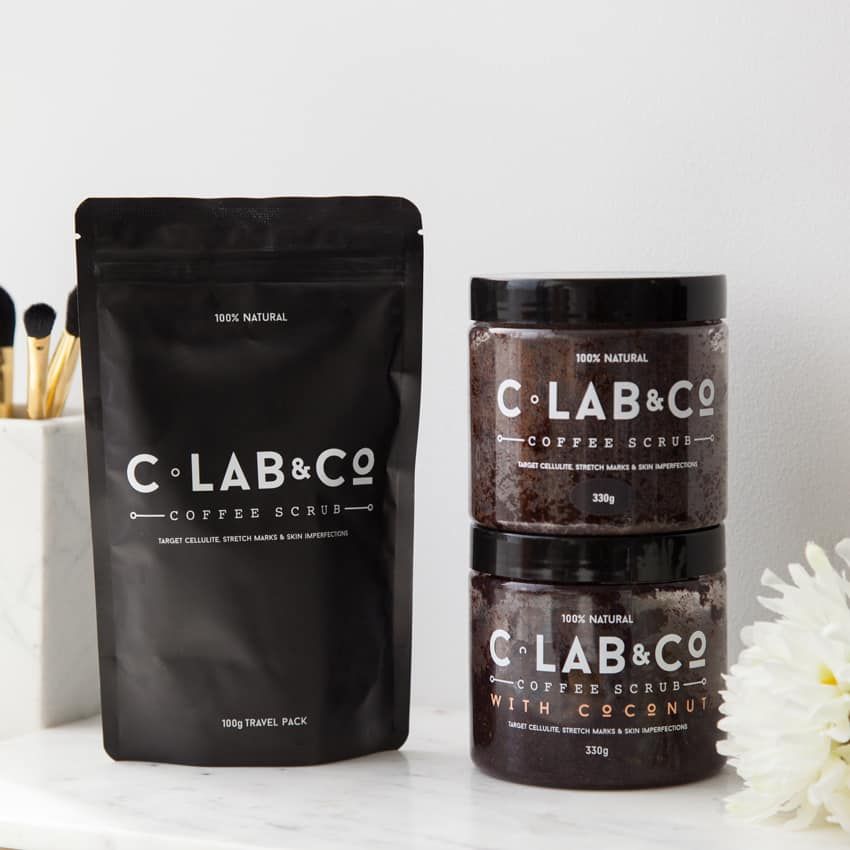 Out of all the reasons we love this coffee scrub though, it has to be that undeniably delicious smell.  With a mouth-watering mix of fruit and nut-based oils, sea salt and coffee, it's almost good enough to eat!  But as it turns out, that's not really recommended hahahaha!… so we just rubbed it all over our bodies instead.  Ha ha!  
Up until this year, C Lab & Co was flying relatively under the radar.  Now, everyone's talking about it!  After making a huge splash on social media (check the hashtag #scrubinatub) and being asked to attend the celebrity-gifting suite at the Oscars, C Lab & Co is definitely what we'd deem THE coffee scrub of the year.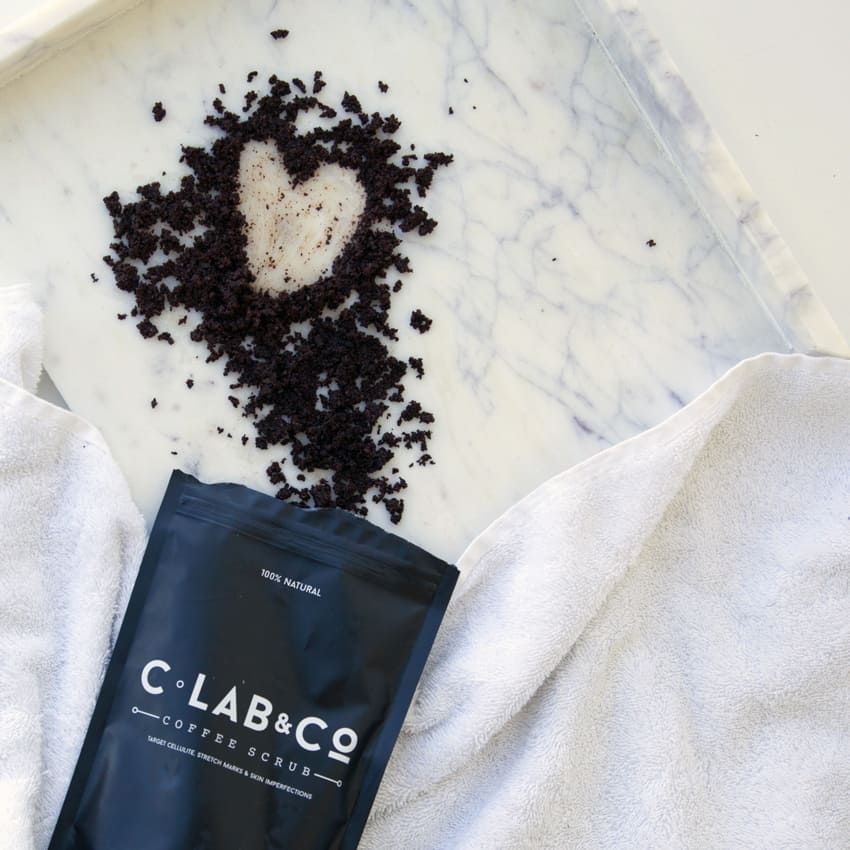 We know what you're thinking, "Sounds great!  Now about those freebies…" Ha ha!  
To go in the draw to win one of 50 C-Lab & Co coffee scrub products simply comment below telling us:
One reason why you can't get through the day without coffee AND one reason why you can't get through summer with out a C-Lab coffee scrub. 
Also make sure you're following SWIISH on Instagram (@swiishbysallyo) or subscribe to our newsletter so that you get all the updates on when the stock drops in store.  

Until then, you can check out the C-Lab & Co website or Facebook page for more product info.