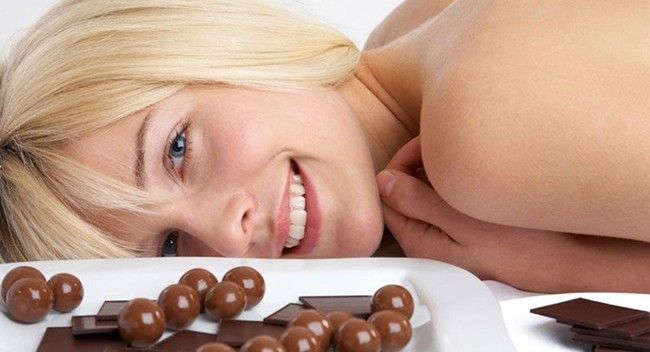 For so long, chocolate was said to be at the forefront of reasons for bad skin, especially acne. But it turns out that in fact, it's a solution for smooth, hydrated skin! I think that's high cause for celebration, don't you?
'How did this happen', you ask? Well – chocolate (or cocoa) actually contains powerful antioxidant properties, which help protect the skin, reduce the signs of ageing and calm inflammation. Believe it or not, cocoa has more antioxidants than green tea!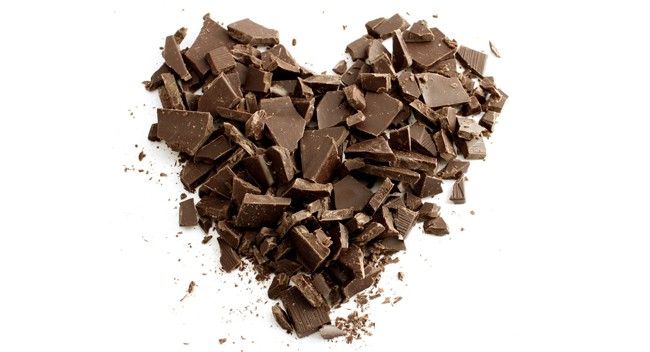 Products made with cocoa butter, cocoa beans, and cocoa powders have numerous amounts of benefits. Cocoa butter is a natural skin conditioning plant extract, which contains high amounts of essential fatty acids. It helps soften, hydrate, rejuvenate, and protect, leaving your skin feeling smooth and hydrated.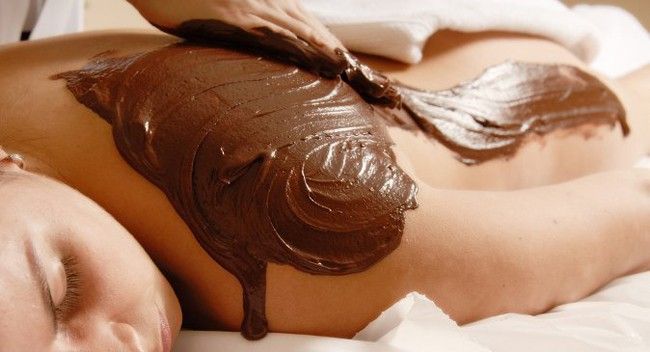 Products made with cocoa also smell irresistibly delicious. We love that we can indulge as much as we like without putting on a kilo! Now that's my kind of chocolate.
Here are our top 5 sweet treat beauty picks! (Warning: You may want to eat the contents.)
Chocolate Delight Body Soufflé 


Nutrimetics, $24.00.
Yum – this body soufflé is an aromatic combo of milk chocolate and caramel, made with Cocoa Butter and vitamin E. The results? Soft, smooth skin that smells irresistible.
Chocomania Lip Butter


The Body Shop, $14.95.
A moisturising lip butter is exactly what we need during these winter months to ensure lips remain smooth and crack free. This one is made with raw cocoa butter from Ghana, melting onto the lips leaving them instantly hydrated.
Chocolat Smoothing Blow Dry Cream


Carol's Daughter, $30.95.
Your hair can get in on the action too, and experience the benefits of chocolate with this concentrated styling cream. The formula includes cocoa extract, which will smooths hair cuticles whilst hydrating and improving the condition of your hair. It also works to helps to restore strength and control frizz. Man, cocoa is a little wunderkind!
Eventone BB Cream


Palmer's, $6.99.
We couldn't have this list without including Palmer's. After all, they are famous for everything cocoa butter! This time, they've taken it a step further by creating their very own all-in-one BB Cream. It focuses on discolouration, concealing imperfections, evening skin tone and preventing sun damage. Plus we don't mind the price-tag, either!
Homemade Chocolate Body Scrub

If you're DIY saavy, it's simple to create homemade chocolate products with ingredients you should already have in your pantry. The good news is they are still jam packed with the same benefits as the store bought products above. Here is our favourite chocolate recipe:

What you'll need:
• 1/2 cup white sugar
• 1/2 cup brown sugar
• 1/4 cup cocoa
• 1/2 cup olive oil (can use less or more depending on desired consistency)

What to do:
1. Mix together the white sugar, brown sugar and cocoa.
2. Add the oil until you have the consistency you desire.
3. Pour it in small containers and seal tight. This will keep for about 7 days in a tight container in the refrigerator.
*Recipe courtesy of Living On Love & Cents.