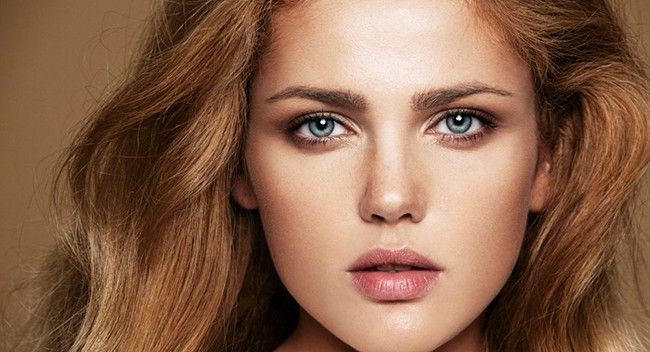 Whether you've had a couple of big nights out or you haven't been able to fit in as much shut-eye as you'd like, these tips will help freshen up eyes so you don't look soooo fatigued (even though you probably are!). 
Night Time Repair

 

We love the wondrous Advanced Night Repair Serum from Estée Lauder ($105.00). After you've cleansed your skin for the night, apply a small amount of the serum on the skin around the eye. The serum will repair your delicate eye skin through the night by restoring the skin with antioxidants and using hyaluronic acid to reduce puffiness. 
Morning Brightener

 

If you need instant eye brightening in the morning, go for the All About Eyes Serum from Clinique ($52.00). Apply just a little of the serum under your eyes and gently massage it in. I find this stuff improves the puffiness and darkness pretty quickly. Don't forget to leave the serum to soak for a few minutes before applying your makeup.
Makeup Magic

 

 

With the right application, just a little concealer can work wonders in brightening the eye area and reducing the appearance of dark circles. Bobbi Brown Tinted Eye Brightener ($42.00) is great for natural-looking colour correction and flawless coverage without being too thick or getting stuck in creases. When applying concealer under the eye don't completely cover the area with tonnes of concealer – this won't look natural and actually draws more attention to the area. For the best results, dot along the bottom of the eye bag area (where it meets the rest of the cheek) and then blend well. 
Natural Remedies

 

Homemade DIY solutions that make the most of natural ingredients can be effective in reducing puffiness or darkness around the eyes. The easiest way is to go old school and treat eyes with two chilled slices of cucumber – there's a reason they do it at beauty spas! The Vitamin C in cucumbers helps draw excess moisture out of skin cells, the cool temperature minimises inflammation and the antioxidants found in cucumbers naturally work to repair and soothe the skin. You can also soak the cucumber slices in lemon juice if you want to lighten the colour of dark circles or add some grated raw potato flesh (yup, sounds bizarre but give it a go!).