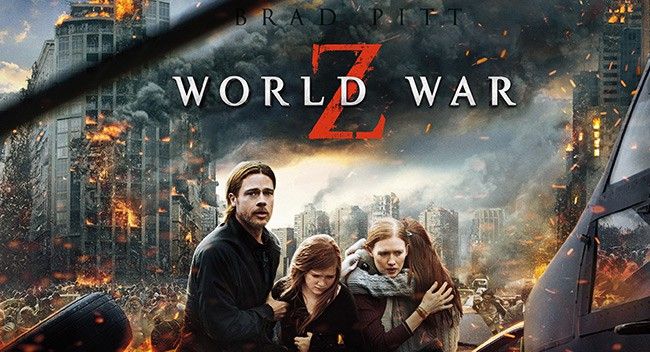 Before it was even released, critics were calling World War Z the biggest zombie movie ever! Not impressed by a zombie epic? How about 116 minutes of Brad Pitt? Thought so. World War Z gives you the golden date night combination – zombies AND Brad Pitt. It's a win-win, we say!
World War Z is based on the apocalyptic horror novel by Max Brooks, which serves as "an oral history of the Zombie War". The film follows the journey of United Nations employee Gerry Lane (Brad Pitt) as he travels around the world in search of a way to stop the global zombie pandemic.
Even if zombie horrors aren't really your thing, World War Z might surprise you – it is actually extremely well crafted. Gone are the cliched images of retro zombie and action films, replaced with authentic dialogue, intriguing twists and edge-of-your-seat action scenes.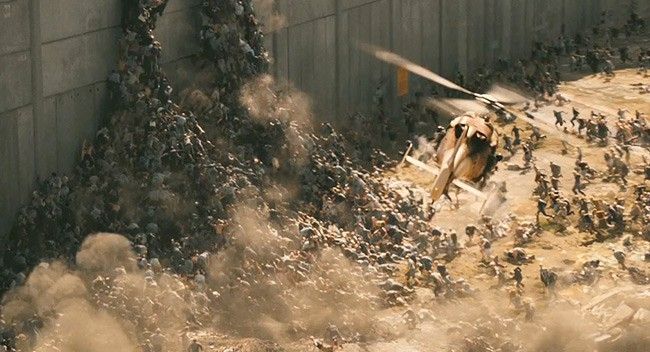 After being panned by critics for his handling of the 007 film Quantum of Solace, director Marc Forster was out to prove he could handle the big Hollywood blockbusters. The cleverly constructed action spectacles have well and truly silenced his skeptics, as well as giving hardcore zombie fans something decent to sink their teeth into.
At the end of the day it's Brad Pitt saving the world… what's not to like? So sit down, grab some popcorn and prepare yourself to witness an epic!