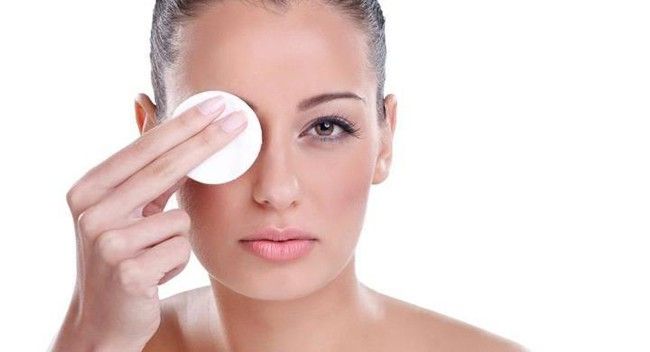 Making sure you get all that sticky makeup off your face at the end of the day is one of the most important parts of your beauty routine.
As much as we love wearing makeup at swiish, leaving it on for long periods can be bad for your skin, if you don't cleanse properly afterwards. It can lead to a build-up of oil, dirt, and decaying makeup that leaves the pores clogged and your complexion dull and damaged. Not to mention breakouts – dealing with acne and pimples as adults is really not something we enjoy.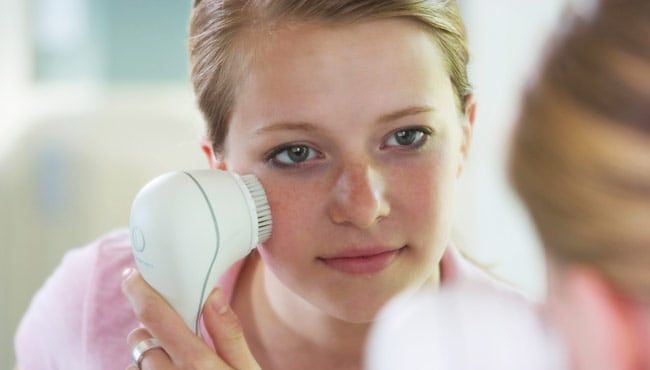 We've found our five favourite make-up removing products to help you keep your skin clean and healthy. If you only worry about the makeup on top of your face and not the health of your skin underneath you'll be left with skin that looks like it's seen better days.
Bobbi Brown Long-Wear Makeup Remover

Our fave makeup remover is this one from Bobbi Brown. It's simply an excellent all-rounder. You only need to apply a very small amount to a cotton pad and it easily wipes off all waterproof and long-wear makeup. The best part is that it's specially formulated to nourish skin; it's packed with nutrients for your eyelashes and lips. And it smells so good too! $44.00, Bobbi Brown and department stores.
Clinique Cream Cleanser

Clinique's Cream Cleanser is good in that it can be used in a number of ways. You can apply it dry, and simply use a tissue to wipe it off or you can lather it with water and use it as a refreshing face wash. Either way this creamy cleanser leaves the skin feeling moisturised unlike many other harsh washes that dehydrate the skin. $38.00, Clinique and department stores.
Estee Lauder Gentle Eye Makeup Remover

Eye makeup can be the most tedious and difficult to remove but it's also the most important. Bacteria will multiply quickly on eye makeup left on overnight. The eye area is also more sensitive, so it's a good idea to invest in an eye-specific makeup remover. Our favourite is Estee Lauder's Gentle Eye Makeup Remover. It's a bit pricier than other options out there but it soothes the eye rather than stinging it, and is very effective in getting even the most stubborn mascaras off.
$45.00, Estee Lauder and department stores.
Clarisonic

We've raved before about how obsessed with are with Clarisonic. This incredible little gadget can remove 6 times more makeup than when you manually wash your skin. It's a rechargeable device that uses a bristled brush to massage your skin, removing all of the day's makeup, dirt and impurities. My skin has seen a massive difference through using Clarisonic once a day. My skin is much cleaner and softer; my skincare products are better absorbed, improving elasticity and radiance. You can use Clarisonic with your regular cleanser. I can't recommend it enough. From $139.00, Clarisonic and department stores.
Dove Foaming Makeup Remover

This foaming makeup remover is very gentle on the skin so it's great for daily use, but it's also strong enough to remove waterproof mascara along with the rest of the day's grime. $10.50, Priceline.
Johnson's Facial Cleansing Wipes

These are what I call emergency makeup removers. You know – if you're too exhausted after a night out, or you're away camping for a weekend without your full beauty toolbox. These makeup remover wipes are your best option. It's quick, easy and it gets the job done. Johnson's facial cleansing wipes are fragrance-free and have added vitamins, getting your makeup off effectively without too much scrubbing. $6.99, Priceline .