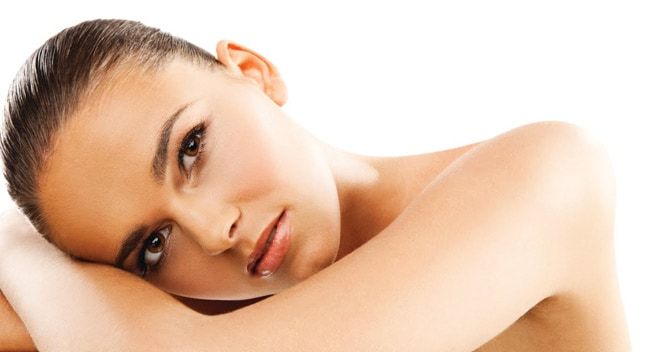 Serums are all the talk in the beauty world, especially if it's flawless, youthful looking skin you are after. But what are they? Do they work? If you're wondering how such tiny bottles hold such enormous power, here's how:
Beauty serums provide a dose of super concentrated ingredients, penetrating deeper into the skin, helping to fight breakouts, dullness, uneven skin tone and the enemy of most women – fine lines and wrinkles.
These potent powerhouses deliver antioxidants, Vitamin A & C, peptides (great for aging) and humectants (for hydration) more efficiently than most creams.
Consider your serum a special addition to your beauty regime. You will still need to do the basics including cleanse, moisturise and protect your skin. However we've all heard many times before how different ingredients can work differently on each person's skin, so be sure to follow the directions.
swiish tip: Price point doesn't matter when it comes to choosing one of these skin boosters. The effectiveness of the serum all comes down to the quality and concentration of the active ingredients. Often we assume the higher the price tag the better the product, but this isn't always the case.
With loads of these miracle workers out there, we've chosen 5 of the best to treat your skin concerns:
Sensitive Skin

Philosophy Keep the Peace Serum 27ml $45 (approx)

Just like the name suggests, this wonder serum gives you peace of mind with your irritation-prone complexion. Natural extracts soothe, calm and relieve those itchy areas, while antioxidants act as superheroes protecting against environmental attack, keeping your skin looking youthful and radiant. Skin a little dry? It can combat that as well!

Dull, Uneven Skin, Pigmentation

Ultraceuticals Even Skintone Serum 30ml $100

If it's brighter, smoother, even skin you're after – than this one's for you! Regular use of this beauty favourite will show dramatic improvements in the look of uneven, discoloured and pigmented skin tone.

Signs of Ageing:

ASAP Super A Serum 30ml $59.25

What goes up must come down, right? Fight the force of gravity with this firming serum, packed with Vitamins A & E goodness, it visibly helps reduce the appearance of fine lines, wrinkles, sun damage and pigmentation. There's not much this miracle worker can't do!

Excess Oil, Breakouts:

Mario Badescu Anti-Acne Serum 30ml $31.95

Why is it that we always seem to get breakouts just before a big social event? Or that all-important meeting? I can't answer that, but this serum can help prevent those pimples from happening. Clear, radiant skin begins with daily acne prevention and this botanical blend does just that. The acne fighter helps remove dead skin cells and excess oil, leaving your feeling skin cleaner and clearer.

Dry, Dehydrated Skin:

Kate Somerville Quench Hydrating Serum 30ml $75

If your skin is dry and in need of a little hydration TLC, this amazing serum is designed to pull essential moisture in deep and keep it there. It gives you a beautiful, dewy complexion that's soft and smooth. It's easily absorbed so you don't need to use too much at any one time.