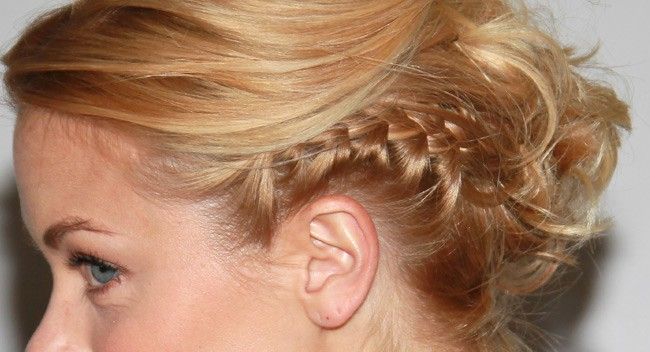 It's fair to say that braids were BIG this year. Seen all over red carpets and runways, fishtail braids, waterfall braids and braided buns were huuugely popular. What I love about this trend is that you can mix it up and create your own style, by starting with a simple braid and finding ways to twist it around or add it into a ponytail or a bun.
Braids work well on both medium and long length hair. There are so many tutorials online that show you how to get the look. They're easy to do but do take a bit of practice – trust us though, when you get a fresh summer 'do, it's totally worth it. The compliments will be rolling in!
The key to braiding your hair is to hold the pieces of your hair tightly so that your hair doesn't fall apart. Also add hairspray to hold it all together. The fishtail braid is great for a casual look; the waterfall braid and the braided buns look fabulous on a night out.  Braids look amazing with bright coloured lipstick. Here are a few tutorials to help you on your way to braided beauty bliss! 
Fishtail Braid:
Waterfall Braid:
Bun Up-do:
Check out these celebs and their gorgeous braids: