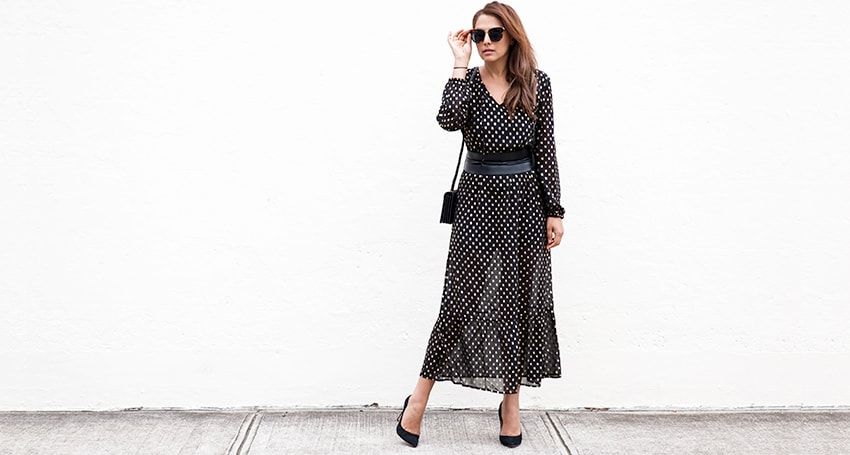 If there were a 2010 staple-of-the-year award, the maxi dress would have won.  Back then, maxi dresses were the ultimate fall back for every woman, whether you were into the beachy boho look or not.   If it was long, strappy and covered in some type of print, you probably had one. For years, the maxi dress was seen as the every lazy girl's go-to for a fast, easy, fashionable outfit.  This year though, the maxi dress has become soooo much more than that.  Sure, the trend is still known for being practical but now it's evolved to include sophisticated, day-to-night styles that work for chic occasions too.
Featuring metallic gold spots, breezy lightweight fabric and an ankle-length hem, the 'All That Glitters' dress is exactly what we're talking about.  It's chic, elegant and far from just a quick and easy cover-up.  It's a slip on style with a sophisticated edge – can't get much better than that!  Here's how we like to wear it…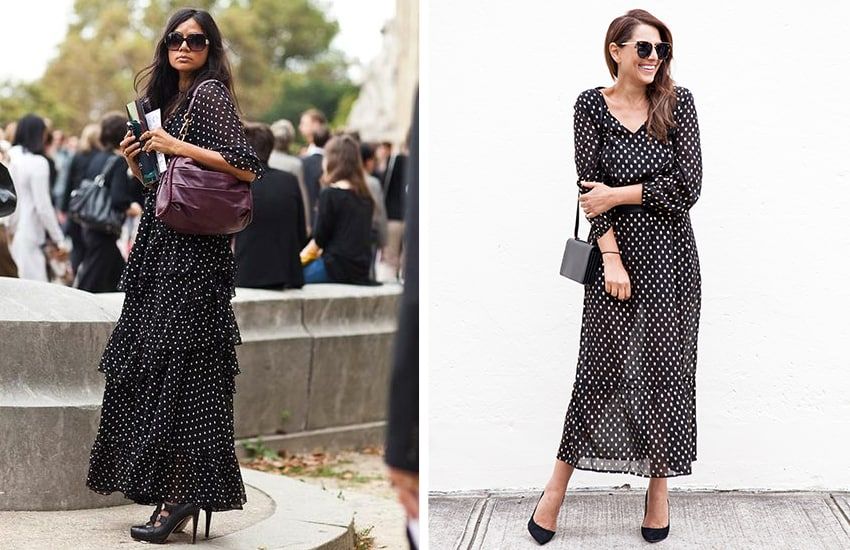 There's nothing better than an outfit that works for the day and the night.  Pair your All That Glitters dress with heels, a shoulder bag and sunnies for a stunning day look.  When it comes time for dinner and drinks, simply remove the sunnies!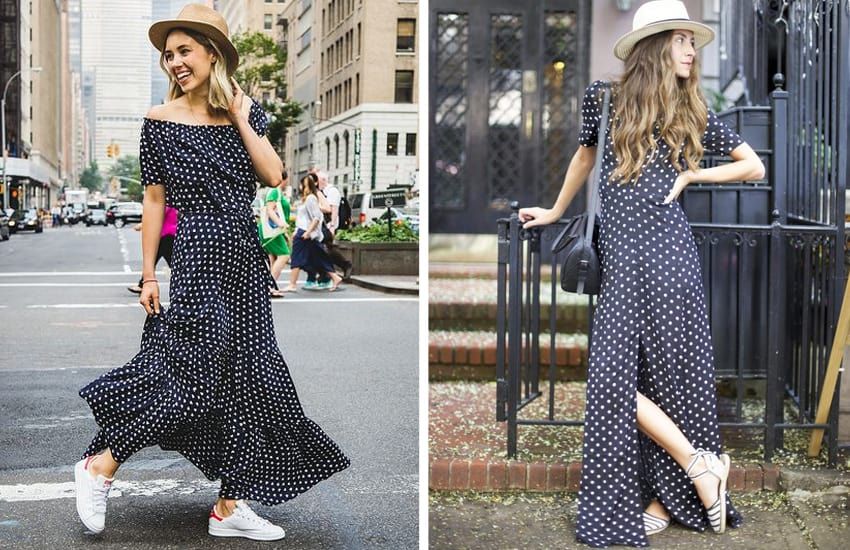 Polka dot maxi's look super cute when worn with a fedora style hat and sneakers.  This is a super stylish look for lunches, spring parties and other day time events.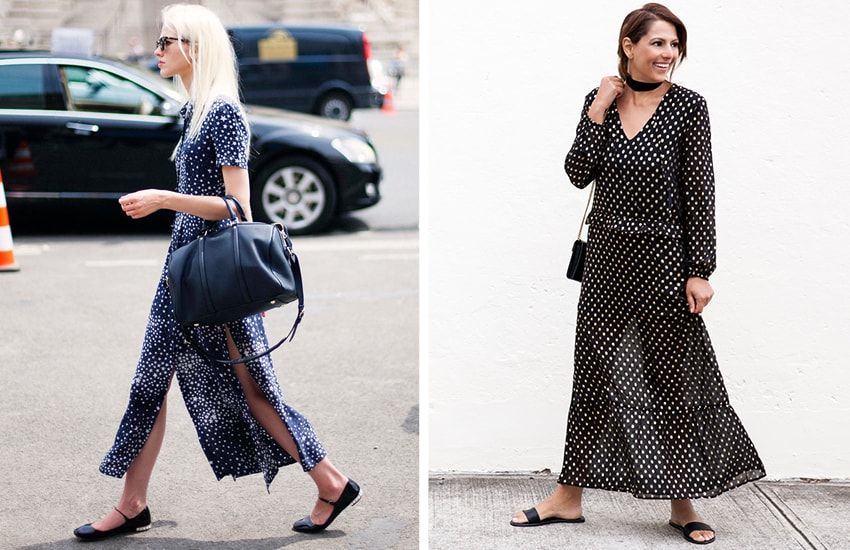 Flats and slides are a huge trend for spring this year.  We love pairing the All That Glitters dress with a simple pair of slides and accessorising with a choker.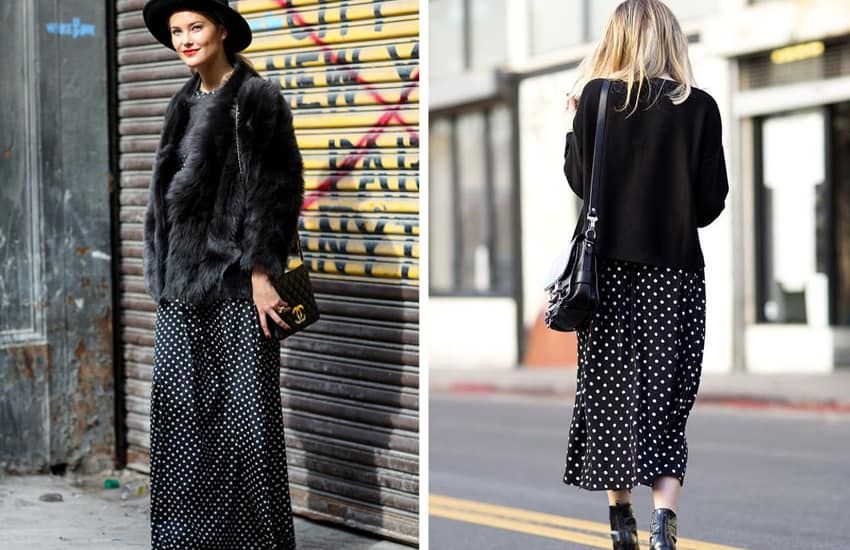 Layering is one of the easiest ways to create a fashion-forward look.  Try throwing a fur jacket or jumper over your All That Glitters dress to create a whole new look.